Warriors' Bogut on Cavs: 'Roster vs. roster, we feel very confident to play against them'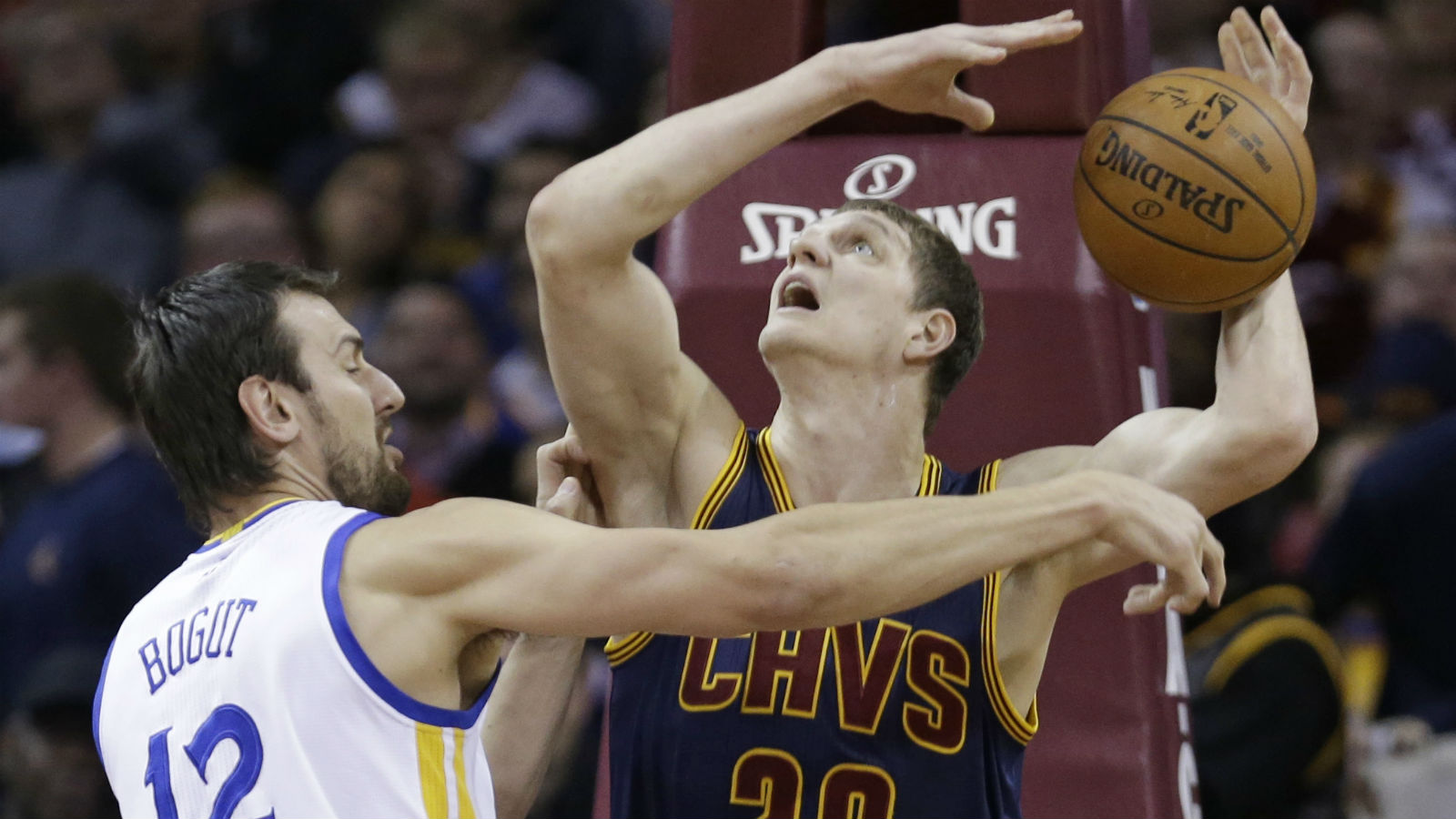 Following the Golden State Warriors' 132-98 shellacking of the Cleveland Cavaliers on Monday night, a majority of the Warriors' locker room refrained from gloating or stoking the fire between the growing adversaries.
But Warriors center Andrew Bogut has never been one to shy away from taking a shot at an opponent, and he admitted that after his team's latest win — their fifth in a row over the Cavaliers dating back to last year's NBA Finals — they're feeling pretty confident in a potential Finals rematch with Cleveland, according to Yahoo Sports:
"We hope so," Bogut told Yahoo, when asked if the team had a mental edge over the Cavaliers. "It's a funny game. They could be finding their rhythm and things start clicking. You never know what can happen that far down the track, but roster versus roster, we feel very confident to play against them."
Though the Cavaliers may once again find this comment "disrespectful," it's hard to argue with Bogut's logic.
Nothing in the past seven months suggests the Cavs have a shot at beating the Dubs if they met again in the Finals. Home-court advantage and who's healthy — if anything, Cleveland has been worse with Kyrie Irvin and Kevin Love in the lineup than they did in last season's championship — are irrelevant at this point.
The Warriors are simply better. As Bogut admits, that could change in the future. Things could turn around for the Cavaliers. LeBron James could find his jump shot. Kevin Love could figure out how to properly navigate pick-and-rolls. Cleveland can tweak its plan of how to defend Stephen Curry. The team could swing a trade for another key piece. Who knows.
But for the time being, it seems like the Warriors would be heavy favorites in a Finals rematch, and Monday night's outcome is just the latest slice of evidence that backs up Bogut's confidence in his squad.
Jovan Buha covers the NBA for FOX Sports. Follow him on Twitter at @jovanbuha.