Celtics' Ainge: Stephen Curry, not Larry Bird, is best shooter ever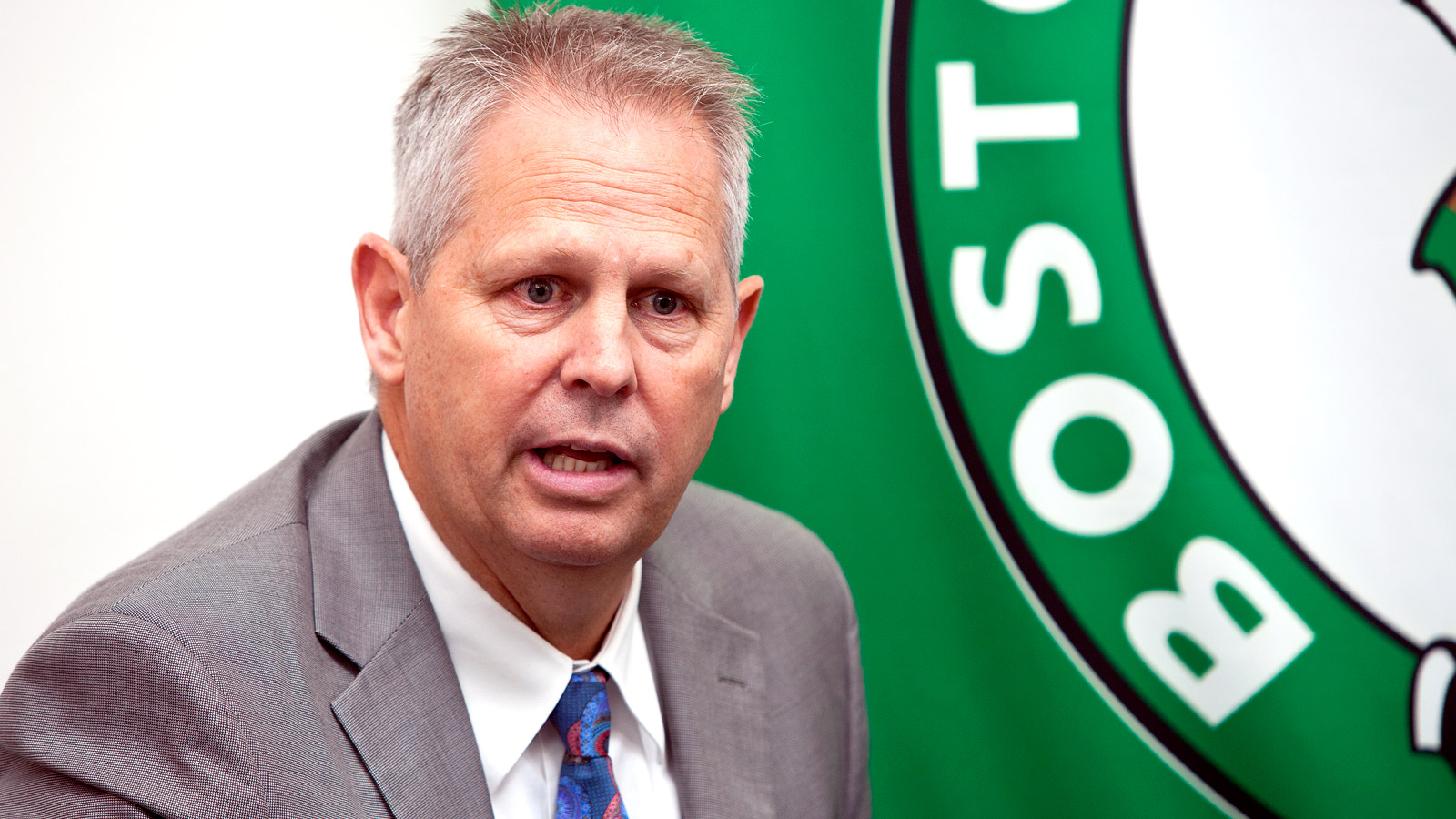 Danny Ainge, the Boston Celtics president of basketball operations, has an idea or two about great shooting.
The former Celtics guard spent 7-1/2 years playing with Larry Bird, arguably the game's greatest shooter, before bringing together the Celtics' aughts "Big 3," which featured Ray Allen, the league's all-time leading 3-point shooter.
So if anyone is an authority on historical shooting, it's Ainge. Which is why it shouldn't be taken lightly that Ainge claims Golden State Warriors star Stephen Curry is the best shooter he's ever seen.
This isn't the first time Ainge has made such a bold claim about Curry. He did so on Twitter earlier this year before the start of the NBA Finals:
.@StephenCurry30 has to be the best shooter of all time. The percentages along with the variety and the degree of difficulty separate him.

— Danny Ainge (@danielrainge) May 31, 2015
Ainge continued complimenting Curry in an interview with WEEI.com earlier this week.
"I think Larry was as good a shooter as I've ever seen before Steph. And Ray Allen is up there, too," Ainge told WEEI. "If anybody were to come in and tell me, 'Larry Bird's the best shooter of all time,' I wouldn't have much argument. Same with Ray. I probably wouldn't argue. It's really close.
"The reason I think Steph is the best shooter of all time is simply the variety of shots he hits. Left-handed running hook shots, reverses, floaters, 3-point shots off the dribble, behind screens. It's the variety and the degree of difficulty of the shots he hits."
Ainge said that Bird's ability to score over multiple defenders originally gave him the edge, but now that he's seen Curry evolve into a similar-level scorer, he has to give the edge to Curry.
"That's why I think Larry was always my first guy of being the best shooter of all time, up until Steph," Ainge said. "To me, it was the difficulty of shots he made. I mean, Larry could shoot with two guys draped on him, and I used to play Larry 1-on-1 often before practice. I would be right on him and turn around, and the ball would be going in the basket.
"That's what was always amazing to me, how he was able to create that shot and get that shot off with very little space. I see the same qualities in Steph."
(h/t WEEI)