David Lee has no regrets about how his time with the Warriors ended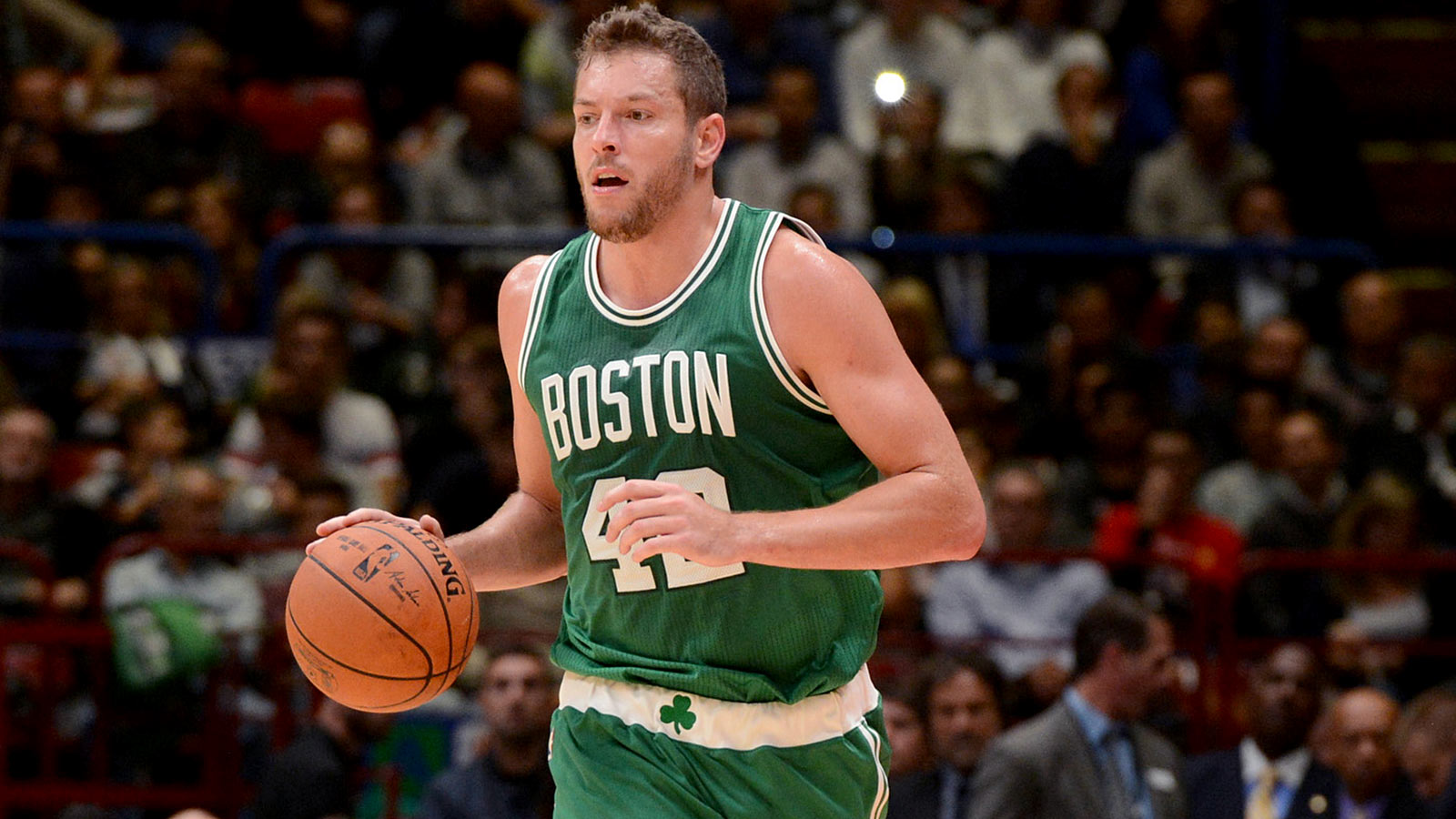 Even with the Golden State Warriors starting the season 23-0 and looking like overwhelming favorites to repeat as champions, Boston Celtics big man David Lee doesn't have any regrets with the way things ended in Oakland.
Lee's Celtics host the undefeated Warriors on Friday, and he says there are no hard feelings from his side. The decision for Lee and the Warriors to part ways was mutual.
"The biggest thing for me is ending on the note that I did last year winning a championship," Lee said, according to Inside Bay Area. "I think if we'd have lost in the Finals, I'd be having major regret right now being anywhere but in Oakland.
"It couldn't have ended any better."
The 32-year-old forward has struggled with the 13-9 Celtics, losing his starting spot after just three games and battling a right heel injury recently. He's averaging a career-low 15.4 minutes per game, not unlike last season, when he accepted a bench role with the Dubs — err, Draymond Green took his spot — and averaged only 18.4 minutes per game.
Lee handled that transition about as well as one could, though.
"He could have caused problems," Warriors interim head coach Luke Walton said. "He could have been bad-mouthing us in the locker room or to the media.
"That's how professional sports works. Him and Andre (Iguodala) both accepted what was happening and were great for the team, and I think they really wanted to set the tone as far as the team coming first."
Lee still follows the Warriors as much as he can, saying he watched the opening night right ceremony and has kept up with the team's streak as it envelopes the national media.
"More than anything, I just feel like the confidence level is high, and they're all on the same page pulling in the same direction," Lee said. "I think that's something that every team can learn from.
"Obviously, I'm really proud of those guys and cheering for them every game except when they play us."