Golden State Warriors at Indiana Pacers: First Regular Season Matchup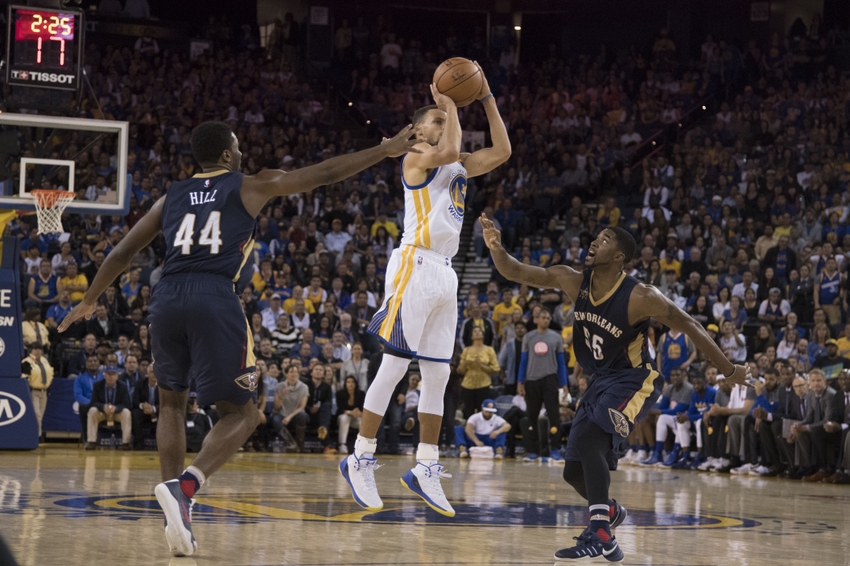 The Golden State Warriors (11-2) will be visiting Banker's Life Field House to face off against the Indiana Pacers (7-7). This will be the Pacers' second game without their star wing, Paul George, who will be out due to injury.
The Golden State Warriors will look to add another win to their road trip after winning a tight game in Milwaukee by a score of 124-121. The Indiana Pacers will look to increase their record to over .500 by winning another following their 115-111 overtime victory over Russell Westbrook and the Oklahoma City Thunder.
With the Warriors and Pacers coming off of tough wins, we should anticipate a competitive match-up despite the absence of the Indiana Pacers all-star Forward, Paul George. The Golden State Warriors will be out to set a fast tempo with their run and gun style sets and The Indiana Pacers will definitely be at an advantage if they execute their style which deviates more towards an average pace.
There will be no shortage of match-ups to look forward to. The Pacers have some players that can put the ball in the hole. Golden State will also have their hands full around the restricted area as the Pacers have a good penetrating point guard in Jeff Teague.
The Starting Lineups for the respective teams will be a little different. The Indiana Pacers will be having someone else starting in place of the injured Paul George and they will also be without the C.J. Miles.
Projected Starting Line-ups
Golden State Warriors
PG- Stephen Curry/SG- Klay Thompson/SF- Kevin Durant/PF- Draymond Green/C- Zaza Pachulia
Indiana Pacers
PG- Jeff Teague/SG- Monta Ellis/SF- Glenn Robinson III/PF- Thaddeus Young/C- Myles Turner
Lead Guards Stephen Curry and Jeff Teague will duel for the first time in 2016
Stephen Curry will going up against an aggressive and athletic adversary in Jeff Teague. Stephen Curry does it all, but his most glaring strength is his outside shooting ability and unreal instincts.
Jeff Teague is not the shooter that Stephen Curry is however he can definitely make plays for his teammates at an elite clip and is elite at putting tons of pressure on the defense with his strong dribble penetration.
He is also the guy with the hot hand as he led his team to an impressive overtime victory with 30 points and 9 assists against Russell Westbrook and OKC on the road. Golden State has improved their interior defense and rotations so they should be well equipped.
That does not dismiss the possibility of a big game from Teague. Stephen Curry had an off night against Milwaukee where he shot 1 of 11 on three point field goals.
The last time he had that bad of a night, he broke an NBA record. We shouldn't expect that, however Curry will definitely play better tonight as the Warriors are looking to close out this road trip on a good note before heading back home to play the Los Angeles Lakers in Oracle Arena. This will be a good match-up to watch for tonight.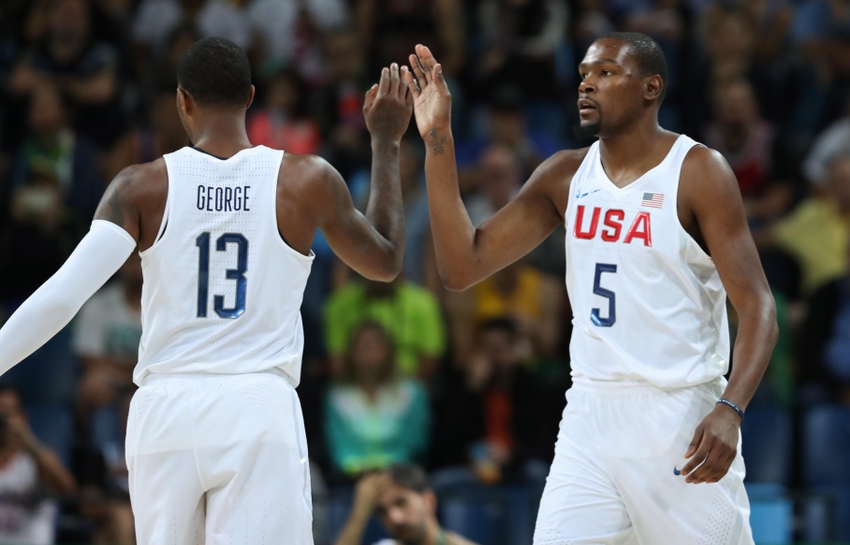 The Small Forward Match-up that won't be tonight
Kevin Durant will be present for the Golden State Warriors tonight. His elite counterpart, Paul George will be questionable because of injury. That means that everyone could be robbed of a battle that we were all looking forward to seeing before the beginning of the season.
Glenn Robinson III will be replacing him in the starting line-up. Kevin Durant will be a huge deal tonight as the Pacers will be shorthanded at more than a few key positions. This will amplify the net impact of any production that he provides.
We know Kevin Durant can produce big time and he will not have an elite defender to bother him tonight so a big game is all but imminent at this point for the former MVP. Kevin Durant is averaging 27.9 points per game with 8.0 rebounds, 4.4 assists, and 1.23 blocks to go along with it.
The Team and Individual statistics for the Golden State Warriors and the Indiana Pacers are courtesy of ESPN
Golden State Warriors Team Stats
116.8 Points Per Game (1st)
42.5 Rebounds Per Game (25)
30.8 Assists Per Game (1st)
108.6 Points Allowed (26th)
Indiana Pacers Team Stats
106.1 Points Per Game (10th)
42.4 Rebounds Per Game (26th)
23.9 Assists Per Game (7th)
107.8 Points Allowed (24th)
Keys to Game
Which team will control the pace of the game?
Golden State Warriors interior defense or Indiana Pacers perimeter defense?
Will the Warriors exploit the Kevin Durant match-up problem?
Game Predictions
The Pacers will definitely make it interesting for at least a few quarters. They are clearly shorthanded against the Warriors tonight who will be coming in with all of their key players. The Golden State Warriors will take this one by a 15 point margin. Final Score will be 118 to 103 in favor of the Golden State Warriors.
This article originally appeared on