Warriors reportedly frustrated with Andrew Bogut, could move him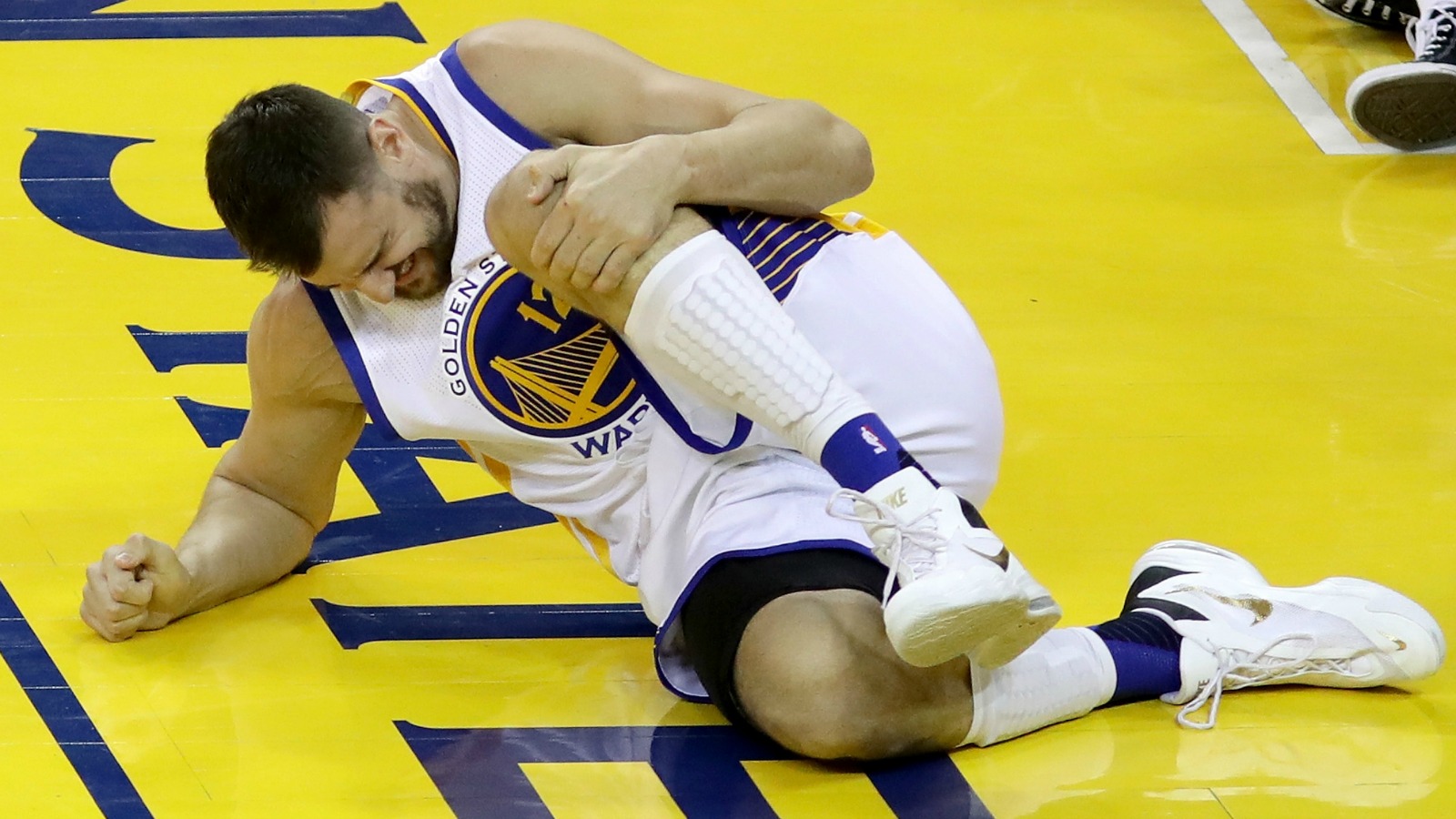 It was assumed Andrew Bogut's days with the Warriors were numbered because of the team's interest in signing highly coveted free agent Kevin Durant. But it appears as though Bogut's standing at Golden State was already at risk.
CSN Bay Area reported Wednesday that Golden State has grown frustrated with Bogut because of his injury-plagued history and decreased production.
Bogut sustained a season-ending knee injury in Game 5 of the NBA Finals this year, forcing the Warriors to use a smaller lineup during their 3-1 series collapse. But that was just the latest in a series of major injuries for the 31-year-old center. Bogut dislocated his elbow, fractured his right hand and sprained his wrist during a nasty fall in 2010 while playing with the Bucks. The Australian big man also suffered a fractured ankle in 2012 and a broken rib in 2014.
But, according to the CSN Bay Area report, that's not the only aspect of Bogut's game that's irking the Warriors. His decreased rebounding production and his apparent hesitance to assert himself on offense have also raised red flags within the organization. He averaged just 2.3 points and 2.1 rebounds in the Finals before suffering the knee injury.
Bogut is entering the final year of his contract and will be paid $11 million. If the Warriors were to sign Durant to a max deal, Bogut is likely to be moved to create salary-cap space.