Golden State Warriors: 3 takeaways from November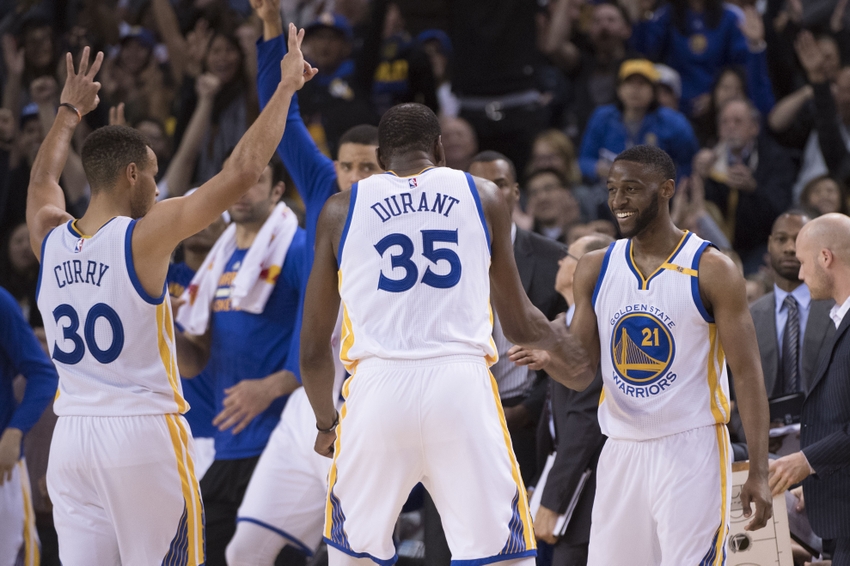 With a record of 16-2 and the team getting better with each game, here's what we have learned from the Golden State Warriors at the end of November.
The Golden State Warriors don't play another game until December 1, when they take on the Houston Rockets. That means that the month of November has come to a close and things will now take a big turn with a big month ahead.
With a little bit of October and all of November completed, the Warriors currently sit at 16-2 and have the best record in the NBA. There were some struggles early, but this team has managed to figure out what's ailing them. Through 18 games here are the biggest takeaways from the team.
3. JaVale McGee might be the answer at center
The Warriors had a center problem to begin the season with not much depth other than Zaza Pachulia at the spot. That's when JaVale McGee emerged off the bench and he has started to work his way into the rotation.
With effort on both ends of the floor and some exciting finishes on some lobs, McGee has already become a crowd favorite. He and Draymond Green have begun to develop a little chemistry with each other and it's noticeable. If he can continue to emerge as an option, he's going to push for more time.
2. Kevin Durant has fit like a glove
It might have taken some games to get used to each other and they may very well still be adjusting, but it is clear that Kevin Durant fits like a glove with the Golden State Warriors thus far.
Whether it's the versatility of Durant or the lineups that head coach Steve Kerr puts on the floor, Durant has gotten his shots and he's begun to even really make a name for himself defensively, which is more value for the dollar.
There were fears about there only being one basketball and guys have to sacrifice, but it doesn't feel like anything has changed drastically at all. The likes of Stephen Curry and Klay Thompson are still putting up their shots and Durant is getting plenty too.
He's had some big games for his team already and helped lead them to wins. The more he continues to get to play with his teammates, the more chemistry they will continue to build. Considering they're already 16-2, that will be even worse news for the rest of the league.
3. Draymond Green is after the Defensive Player of the Year award
It's quite possible that Draymond Green has never been focused this much in his career. Whether it's the sting of the loss in last year's NBA Finals, the incidents off the floor or being snubbed for the award before, Green is out to get his Defensive Player of the Year award.
With Durant on the roster, Green isn't being relied upon to put up points in a big way. It wasn't even really his role before Durant arrived but now he can put everything he has into having the best defensive season of his career.
His highlight game was against the Atlanta Hawks on Monday, when he made two huge stops at the end to preserve the win. Every great defensive season has plays that stand out and those are the types of plays he is making.
If he keeps bringing this effort every night, the Warriors are just going to become a better basketball team in general. He's also going to win the Defensive Player of the Year award and join the ranks of the elite players that have won it before him.
This article originally appeared on