George Karl: Knicks' bid for Derrick Williams' upside too much for Kings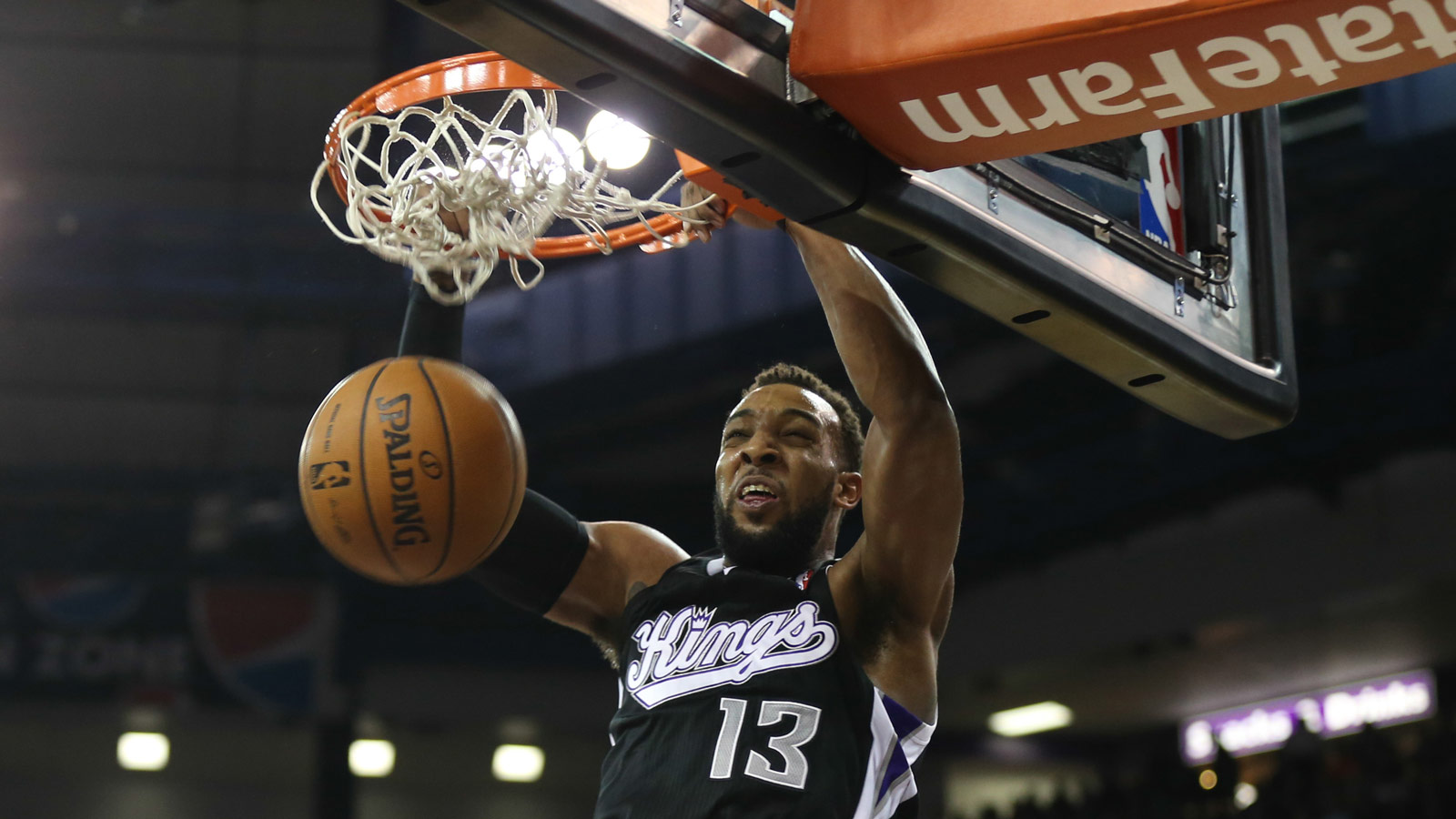 Derrick Williams hasn't become the player everyone thought he would be when he was drafted second back in the 2011 NBA draft. The Knicks, though, think he still has upside, enough to win him away from the Kings.
Over at the New York Post, Marc Berman writes Kings coach George Karl's thoughts on the Williams contract:
Williams averaged 8.3 points and 2.7 rebounds per game this past season.
(h/t New York Post.)
Photo Credit: Kelley L Cox-USA TODAY Sports
Kings coach George Karl says he liked 6-foot-8 forward Derrick Williams. Just not enough to pay him $10 million over two years, as Knicks president Phil Jackson agreed to do earlier this month in one of the surprising free-agent signings of the summer.

The 2011 draft bust improved under Karl, but still failed to live up to his billing, never becoming a strong enough rebounder or 3-point shooter.

"It was more of fitting the finances and making the finances work,'' said Karl, whose Kings were well under the salary cap. "There are other pieces we wanted and we couldn't have enough money for him.''

In free agency, the Kings, according to a source, made a maximum offer to restricted free agent Tobias Harris of Long Island, who eventually returned to the Magic. The Kings used their cap space to sign point guard Rajon Rondo, shooting guards Marco Bellinelli and Caron Butler, center Kosta Koufos, and to re-sign Israeli forward Omri Casspi.