Game Recap: Utah Jazz 109, Philadelphia 76ers 84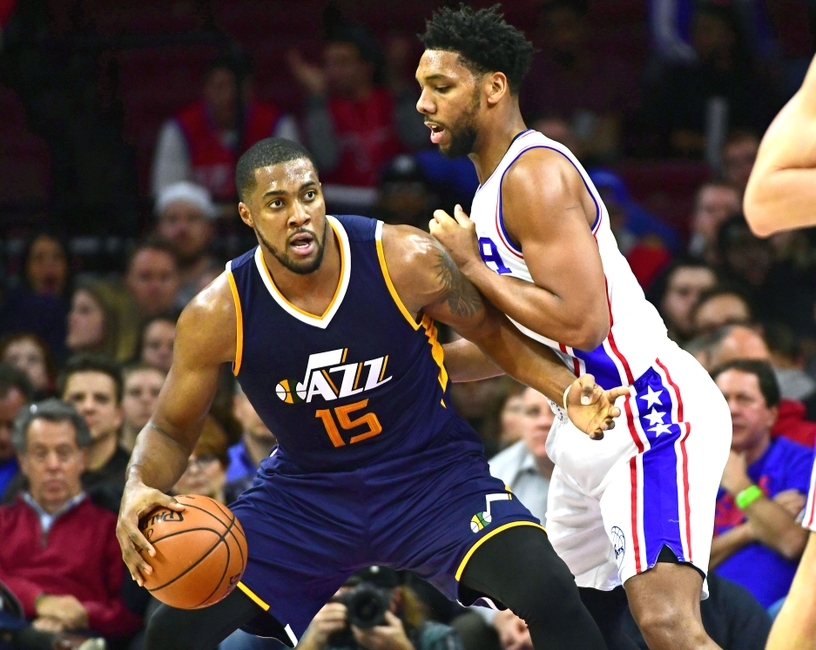 The Philadelphia 76ers were defeated by the Utah Jazz by a final score of 109-84 on Monday night and remain winless on the year.
The first is still yet to come.
Monday night at the Wells Fargo Center, the Philadelphia 76ers were defeated by the Utah Jazz by a final score of 109-84.
With the loss, the Sixers drop to 0-6 on the year and are still searching for their first win of the 2016-17 season.
There wasn't a specific moment when Monday night's game got away from the the 76ers, it just wasn't their night. They shot a mere 31-for-77 (40.3 percent) from the field and 7-for-21 (33.3 percent) from behind the arc.
Philadelphia also committed 18 turnovers, compared to just 10 from the Utah.
Defensively, the Jazz were led by center Rudy Gobert, who finished with 8 points, 6 rebounds, 3 blocks and 1 steal. He also did a good job disrupting the Sixers in the paint (Philadelphia finished with 34 points in the paint, compared to 48 from Utah).
Gordon Hayward had a game-high 20 points to go along with 7 rebounds, 5 assists and 1 steal, while Derrick Favors had a double-double with 16 points and a game-best 11 rebounds. Jazz shooting guard Rodney Hood added 18 points for the victors.
Joel Embiid had a decent outing in limited minutes, but got caught up in foul trouble and was forced to the bench for much of the second half. In 19 minutes of play, he finished with 14 points and 9 rebounds (also 5 turnovers) with a block while shooting 4-for-8 from the floor.
Embiid had one of the Sixers' offensive plays of the game when he pump-faked a shot, spun and got an easy layup on Utah's Jeff Withey (ironically, both played their college ball at the University of Kansas).
Jahlil Okafor had a well-rounded game offensively and led the Sixers with 15 points to go along with four rebounds.
He had a couple big plays that got the fans out of their seats, including this dunk right in Gobert's face:
While the Sixers struggled to shoot from the floor as a team, Robert Covington had his best shooting night yet this season. After going 1-for-10 from the floor (1-for-9 from 3-point range) on Saturday against the Cleveland Cavaliers, Covington shot 4-of-5 from the floor (3-for-4 behind the arc) and finished with 12 points.
Ersan Ilyasova contributed 10 points, but shot just 2-for-12 from the floor.
Next up, the Sixers will travel to play the Indiana Pacers (3-4) on Wednesday night for a 7:00 p.m. Eastern Conference contest.
This article originally appeared on