Game Recap: Philadelphia 76ers at Houston Rockets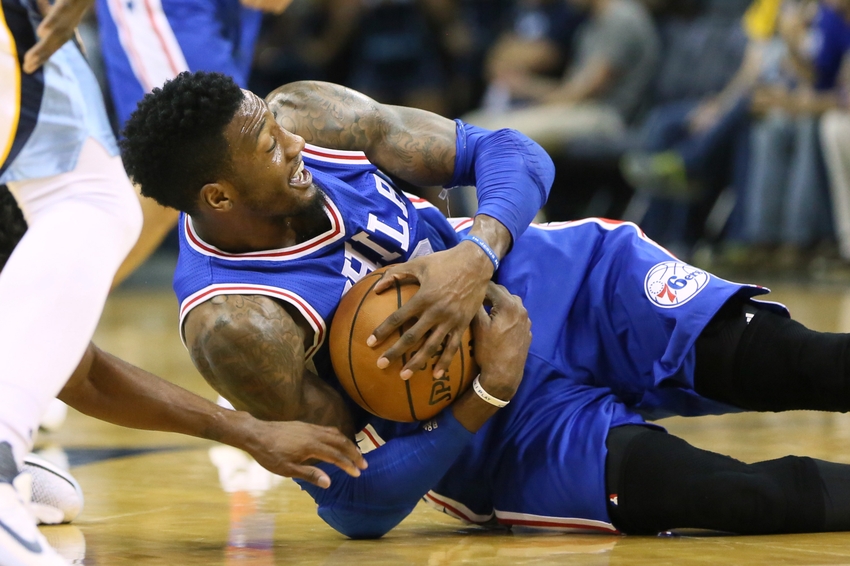 The tenth contest of the young season for the Philadelphia 76ers brought them to the Houston Rockets and the home of former assistant head coach Mike D'Antoni
88

115
The Philadelphia 76ers entered the evening hoping to sneak a win out of the Houston Rockets. It opened with a hopeful showing by Joel Embiid scoring three buckets early and by the time the smoke cleared, the Philadelphia 76ers jumped out to a 12-7 lead.
But James Harden simply took over in the contest and despite the return rookie and top scorer Joel Embiid, he took over. He set his career scoring record with 23 points in the first quarter.
By the middle of the second quarter, the Rockets truly had rocketed in front by a commanding 21 point lead.  At that point, the game approached gone with a score of 53-32.  But Brett Brown was not thrown yet. He placed Joel Embiid into the lineup, and placed Gerald Henderson on James Harden.  That didn't stop Harden, but it seemed to slow him down enough to give the Philadelphia 76ers some room to make up some ground.  By halftime, the Philadelphia 76ers had closed the scoring gap to 13 points at a score of 65-52.
More from The Sixer Sense
In the second half, the teams returned to the court and resumed the offensive clinic. Eric Gordon opened up the scoring with a fourth three pointer on just four attempts.   Gordon is a perfect compliment to a backcourt bookended by James Harden.  The pair combined for 36 points in the first half, and nearly matched the 76ers entire offensive if not for the late offensive burst as the second quarter ended.
The Philadelphia 76ers looked very ugly at times in this game, but in terms of learning experiences, it was a solid outing.  Houston feasted on poor efforts, poor positioning, and poor movement away from the ball.  Flat footed 76ers' players stood out throughout the contest.
But the team struggled to stay mentally   "in the game".   While the 76ers fell to a 27 point deficit in the third quarter, there were fundamental reasons.  The Philadelphia 76ers failed to work the boards. Rebounding was sparse. With rebounds, comes "extra shooting".  The 76ers three point shooting accuracy hovered below 30 percent, while the Rockets hovered at 50 percent.
Joel Embiid delivered another double double, with 13 points, 10 rebounds, two blocks, one steal and one assist.   In fact, he led five 76ers in double digit scoring tonight, including: Ersan Ilyasova, Nik Stauskas, Gerald Henderson and Dario Saric.  Only Sergio Rodriguez and Robert Covington failed to score in double digits as starters tonight.
The Philadelphia 76ers will try to regroup at home against the Washington Wizards Wednesday night, and will try to get on track against the struggling Wizards team.
This article originally appeared on