Game Preview: Dwyane Wade won't try to 'stick it to' the Miami Heat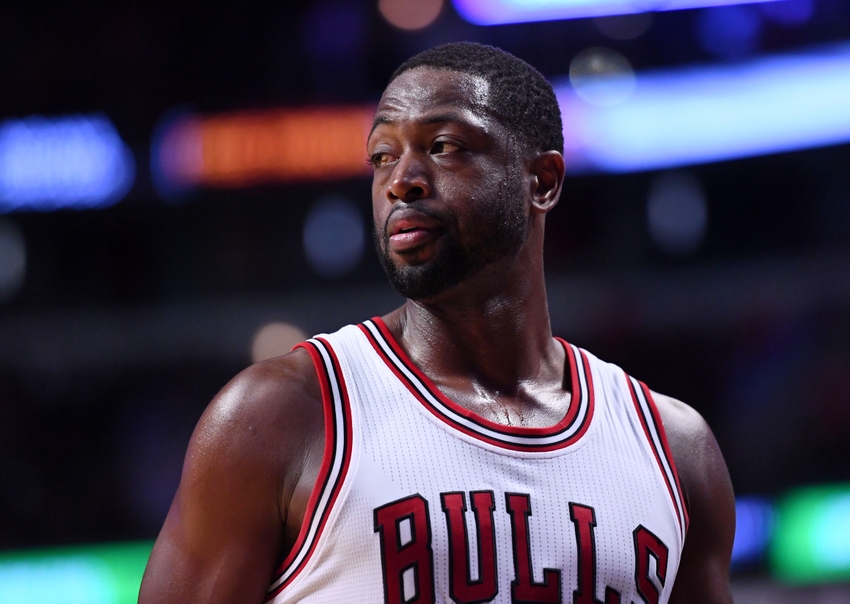 Dwyane Wade's former Miami Heat teammates don't expect Wade to seek revenge when the Chicago Bulls visit South Beach Thursday.
The Home Coming has become must-see TV. It doesn't happen that often, but when it does, like in LeBron James' case or when Kevin Durant played the Warriors earlier this season, it is something spectacular.  
Dwyane Wade played 13 seasons with the Miami Heat and it was nothing short of amazing until leaving Miami this offseason to join his hometown Chicago Bulls.
It was an unexpected move that caught all of Miami off guard.  Riley's offseason priorities started with re-signing Whiteside followed by that strong push for Kevin Durant.  Wade's offseason priorities after becoming a free agent were to test the market.
They weren't on the same page.
They were at a crossroads and Wade saw a great opportunity to go play for a team that had been his childhood dream ever since he could hold a basketball.  No one could and should blame him for that.    
As a Heat fan, my initial reaction was anger and frustration. But later I realized, how on Earth could I get mad at 13 wonderful years of watching Wade grow into one of the best shooting guards of all time? Bringing Miami three NBA titles and over 1,200 games of suspense, excitement, and awe.  As a Heat fan, I am grateful we were able to witness Wade's greatness in a Miami Heat uniform.  
This Thursday we see a glimpse of that action when Wade's Chicago Bulls visit the Miami Heat in South Beach.  Both are looking to bounce back after losses this week.  The Bulls came up short against the Hawks last night after struggling to contain Dwight Howard's 18 points and 10 rebounds.  
Miami, struggling at 2-4, are looking for answers after getting creamed by Russell Westbrook and the Thunder in Monday night's 97-85 loss.  
What to expect from tonight's game
An overall fast-paced exciting game. I don't think Wade will be playing with a sense of revenge or anger.  He will simply be playing his game and trying to help his team pull out the win.  He has said before there are no hard feelings anymore and even less towards his ex-teammates.
Via the South Florida Sun-Sentinel:
"He's not going to try to do too much," Haslem said. "He's not going to try and stick it to the Heat or anything like that. He's going to try to play basketball and put his team in a position to win, whether that be 20 points or 20 assists. He's going to play smart basketball. He's going to play Dwyane Wade basketball. He's going to try to help his team win. I'm going to do the same for my team."
Hassan Whiteside, Justise Winslow and Josh Richardson will have a blast going up against their former mentor.  They are ready for the challenge and hope they can prove to Wade their young core is still a threat in the East.  
As for me, I will be patiently waiting for the cheers.  After watching the rumored tribute video they have planned, I will join in with the rest of the fans feeling gratitude for everything he did for this organization, saying "Thank You Dwyane Wade" for an amazing career in Miami. 
Game Info:
Who: Miami Heat vs Chicago Bulls
Where: Miami
When: Thursday, Nov. 10, 8 PM ET
How: TNT/ Fox Sports Florida
This article originally appeared on