Game Day: Houston Rockets Top 6 offense vs. Thunder's Top 6 defense 11.16.16
Houston Rockets hit the road again to face Russell Westbrook's Thunder who are looking to get back on track after 4 tough losses.
While some may feel the Houston Rockets should have a better record than their 6-4 current standing, in fairness they've played 7 of those contests on the road. So tonight features their 8th game in 11 not  played at the friendly confines of the Toyota Center. Given those tough circumstances the 6-4 record is telling.
Conversely the Thunder have played just 4 games on the road of their first 11. To compare the Thunder's record of 6-5 to the Rockets 6-4 then would give an edge to the Rockets given their copious road games.
That said the Rockets can't afford to relax just because the Thunder don't feature Kevin Durant or are on a 4-game losing streak. Let's not forget the Oklahoma City Thunder still feature the league's 6th best defense, so the Rockets can't afford to take OKC for granted.
With that, SCS offers up the Game Day Countdown: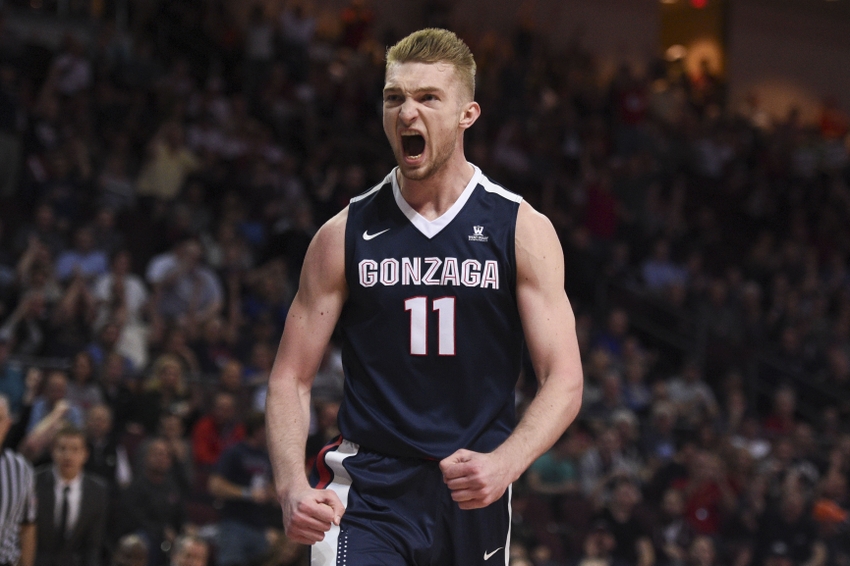 Draft Picks
Round 1: Domantas Sabonis (11)  arrives via the Serge Ibaka draft night trade
Round 2: Daniel Hamilton (56)
2016 Free Agents prior to July 1, 2016:
Thunder began their 2016 free agency with the following free agents:
Restricted:
Unrestricted:
Moves made following July 1, 2016:
Incoming:

Victor Oladipo (trade)
Ersan Ilyasova (trade)
Domantas Sabonis (trade)
Alex Abrines to a 3-year $18M deal. Abrines was drafted in 2013 by the Thunder in the second round
Ronnie Price signs 2-year deal (still rumored but Devon Booker seems to have confirmed it via Twitter)
Joffrey Lauvergne for 2 second round draft pics to Denver
Exiting:
Houston Rockets Starting 5:
Rockets fans will have to wait one more game for the return of Patrick Beverley who is set to come back Thursday versus the Portland Trail Blazers as per Mike D'Antoni's post practice comments.
(stats from 2015-16)
Point Guard:  James Harden – 29 points, 7.5  assists, 6.1 rebounds, 2016 SCS Harden preview
Shooting Guard: Corey Brewer –  2016 SCS Brewer preview
Small Forward:  Trevor Ariza – 12.7 points,  2.3 assists,  4.5  rebounds, 2016 SCS Ariza preview
Power Forward: Ryan Anderson – 17.0 points  1.1 assists, 6.0 rebounds  Anderson Media Day
Center:  Clint Capela – 7.0 points, 0.6 assists, 6.4 rebounds,  2016 SCS Capela preview
Oklahoma City Thunder Starting 5:
Point Guard:  Russell Westbrook – 23.5 points,  10.4 assists, 7.8 rebounds
Shooting Guard:  Victor Oladipo- 16.0 points, 3.9 assists,  4.8 rebounds
Small Forward:  Andre Roberson – 4.8 points, 0.7  assists,  3.6 rebounds
Power Forward: Domantas Sabonis (R) –  (NCAA stats) 17.6 points, 1.8 assists, 11.8 rebounds
Center:  Stephen Adams- 8.0 points,  8.1 rebounds, 1.1 blocks
Houston Rockets Bench:
Guards:
Wings:
Bigs:
Thunder Bench:
Guards: Cameron Payne,  Semaj Christon
Wings: Jeremy Grant, Alex Abrines, Kyle Singler,  Anthony Morrow, Josh Huestis
Bigs: Enes Kanter, Nick Collison, Joffrey Lauvergne
Walking Wounded:
Houston Rockets:
Patrick Beverley – rotoworld reports Beverley is ahead of schedule following the knee scope. As per above Mike D'Antoni said following practice Beverley will make his season debut tomorrow night versus the Blazers.
Thunder:
Cameron Payne remains out after fracturing the fifth metatarsal bone in his right foot. Cameron and the team have elected to wait to see if the bone heals on it's own. This move on it's own points to the fracture not being as severe as Durant's was for example. CBS Sports notes Payne is out until November 25th at a minimum.
All injury news as per rotoworld
Venue:
Chesapeake Energy Arena, Oklahoma City, OK

Radio and Television Providers:
In Houston and Area: Root Sports
Worldwide: NBA League Pass
Radio: 790 AM
Game Time: 7:00 PM CT and 8:00 PM EST
Harden versus Westbrook: It doesn't get much better than this! The top 2 contenders for MVP in the West offer an intriguing positional match. Harden is besting Westbrook in assists while it's the reverse for rebounding .  Harden has the benefit of a more talented squad and better shooters to work with and needs to utilize that plus to his advantage.
Offense versus Defense:  Entering the game the Thunder boast the 6th best defense in the Association while the Rockets feature the 6th best offense.  Looking at the squads on the opposite ends of the court the Thunder aren't tearing things up on offense sitting 24th while the Rockets rank 22nd defensively.
Cut out the turnovers: The one area the Rockets will need to be extremely careful is in their ball management. Harden specifically will have to be careful not to turn over the ball given the Thunder excel at taking those turnovers and translating them into quick points off of fast break and their solid transition game.
Ignore the losing streak:  Even though the Thunder have lost 4 straight those losses have accumulated versus 2 of the League's top teams (Clippers, Raptors) and a young rising Magic team who had a motivated Serge Ibaka looking for revenge. Houston can't afford to take this team for granted or they'll make them pay.
For more details on the squads check out the 2016-17 team previews:
Want your voice heard? Join the Space City Scoop team!
Enjoy the season Red Nation and be sure to stay connected with Space City Scoop as our amazing team of writers keep you abreast of all things Houston Rockets.
More from Space City Scoop
This article originally appeared on