Game Day: Houston Rockets begin home and home vs. Spurs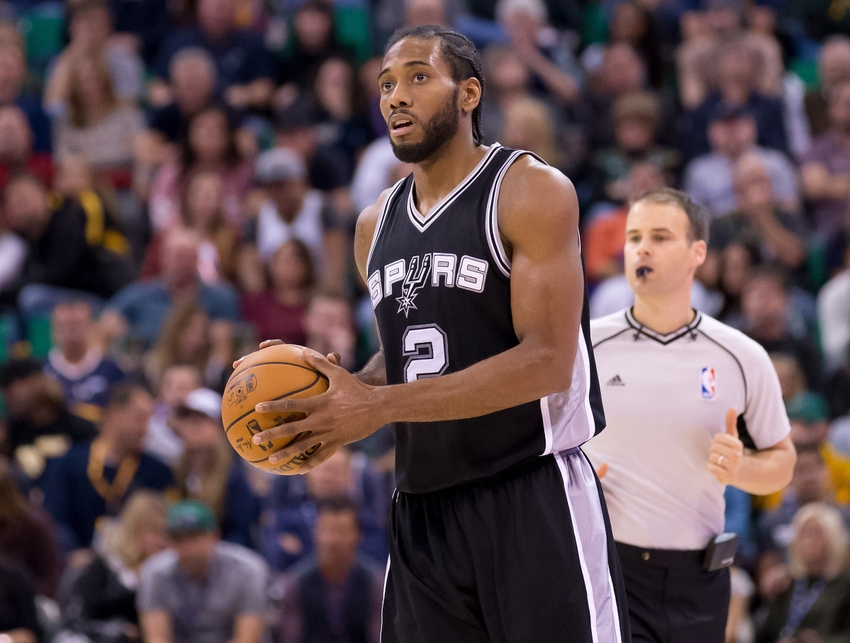 Houston Rockets finish their 5-game road trip with a match versus the San Antonio Spurs. Game Day breaks down the match.
It's been an up and down road trip for the Houston Rockets and now they'll face a big challenge facing division rival San Antonio Spurs. However this is more than just a road game for H-Town as the Spurs represent a division rival and top West opponent.
A win in San Antonio would go a long way to building the Houston Rockets confidence. Undoubtedly the Spurs offer a tough challenge given they are one of 3 teams ranking in the top ten offense, defense and net rankings to begin the week (the Hawks and Raptors are the other 2 teams). Although the Rockets entered the week with a top 5 offense, their 28th ranked defense will need to be far better than it has been.
Last game out the Rockets changed up their starting line-up inserting Corey Brewer for Eric Gordon. D'Antoni hoped the move would allow Gordon to feast on opposing teams reserves. While this may have worked in Washington, Gordon's challenge tonight will find him squaring up against Manu Ginobili.
With that,  SCS offers the Game Day Countdown:
Draft Picks
Round 1: Dejounte Murray (29)
Round 2: N/A
Incoming:
Exiting: 
Re-upping:
Houston Rockets Starting 5:
(stats from 2015-16)
Point Guard:  James Harden – 29 points, 7.5  assists, 6.1 rebounds, 2016 SCS Harden preview
Shooting Guard: Corey Brewer –  2016 SCS Brewer preview
Small Forward:  Trevor Ariza – 12.7 points,  2.3 assists,  4.5  rebounds, 2016 SCS Ariza preview
Power Forward: Ryan Anderson – 17.0 points  1.1 assists, 6.0 rebounds  Anderson Media Day
Center:  Clint Capela – 7.0 points, 0.6 assists, 6.4 rebounds,  2016 SCS Capela preview
Note: assume following the win in Washington D'Antoni will stick with Corey Brewer in starting line-up.
San Antonio Spurs Starting 5:
Point Guard:  Patty Mills 8.5 points,  2.8  assists, 2.0  rebounds ()
Shooting Guard:  Danny Green – 7.2 points, 1.8 assists, 3.8 rebounds
Small Forward:  Kawhi Leonard – 21.1 points, 2.6  assists, 6.8  rebounds
Power Forward:  LaMarcus Aldridge – 18 points,  1.5 assists,  8.5  rebounds
Center: Pau Gasol – 16.5 points,  4.1 assists, 11  rebounds
Notes:
Mills replaces Parker who is out injured
Green should make his season debut tonight, though Pops may stick with Kyle Anderson starting and bring Green off the bench
All stats represent last seasons production
Houston Rockets Bench:
Guards:
Wings:
Bigs:
Reserves:
Guards: Manu Ginobili, Dejounte Murray
Wings: Kyle Anderson, Jonathan Simmons, Nicolas Laprovittola, Davis Bertans, Bryn Forbes
Bigs:Dewayne Dedmon, David Lee
Walking Wounded:
Houston Rockets:
Patrick Beverley – rotoworld reports Beverley is ahead of schedule following the knee scope and anticipates a mid November return. Targeting November 21.
San Antonio Spurs:
Tony Parker – knee, will not play
Danny Green who has missed several games with an injured quadricep is slated to play on Wednesday
All injury news as per rotoworld  as well as CBS Sports
Venue:
 AT&T Center, San Antonio, TX

Radio and Television Providers:
In Houston and Area: Root Sports
Worldwide: NBA League Pass
Radio: 790 AM
Game Time: 8:30 PM CT and 9:30 PM EST
Keys to winning:
Defense: Though the Rockets players all spouted their belief they could be a solid two-way team through 7 games they bring a 28th ranked defense to the court. Granted Houston has played 6 of their 7 games on the road.  Still, it's important for the starters specifically to play as a unit on the defensive end. The key may come down to how well Ryan Anderson can defend LaMarcus Aldridge. Though he'll keep Aldridge busy on the offensive end Anderson needs to communicate with his teammates since Capela will have his own hands full guarding Pau Gasol.
Inspired Spurs Team: The Spurs offer a balanced attack with the 4th ranked offense and 9th ranked defense entering the week. That said the Spurs suffered 2 home losses last week at the hands of the Jazz and Clippers. The latter loss was significant given it was by 24 points.  San Antonio enter the match on 3 days rest having last played Saturday and will be intent on gaining back an edge at home.  Houston can't afford to get out to a slow start as the Spurs will capitalize on that advantage.
Limit Kawhi: With all due respect to LeBron James the Rockets face off against the best 2-way player in the league in Kawhi Leonard. If there was any doubt on whose team the Spurs were with Tim Duncan's retirement Leonard answered that question on night one of the season. Expect plenty of Leonard facing James Harden in this match. The key will be player movement as the Rockets will need to offer open targets for Harden to pass the ball to. Standing on the perimeter won't suffice as Leonard will use his incredibly large hands to cut off those passes.
Reserves: San Antonio has once again brought in a bevy of unknown players to foster their bench. Argentinian guard Nicolas Larovittola and sharp shooter Davis Bertans are just two of the players who've helped the Spurs to the top ranked bench unit. The Spurs bench boasts a plus +18.3 differential compared to the Rockets minus -6.6.
Moving Eric Gordon to the bench will hopefully offset part of that huge disparity.
More from Space City Scoop
It will be a major test for the Rockets who'll host the Spurs on their home court next, but both teams have a vested interest in gaining the advantage tonight.
For more details on the squads check out the 2016-17 team previews:
Want your voice heard? Join the Space City Scoop team!
Enjoy the season Red Nation and be sure to stay connected with Space City Scoop as our amazing team of writers keep you abreast of all things Houston Rockets.
This article originally appeared on