Gambling on Myles Turner would be smart move for Celtics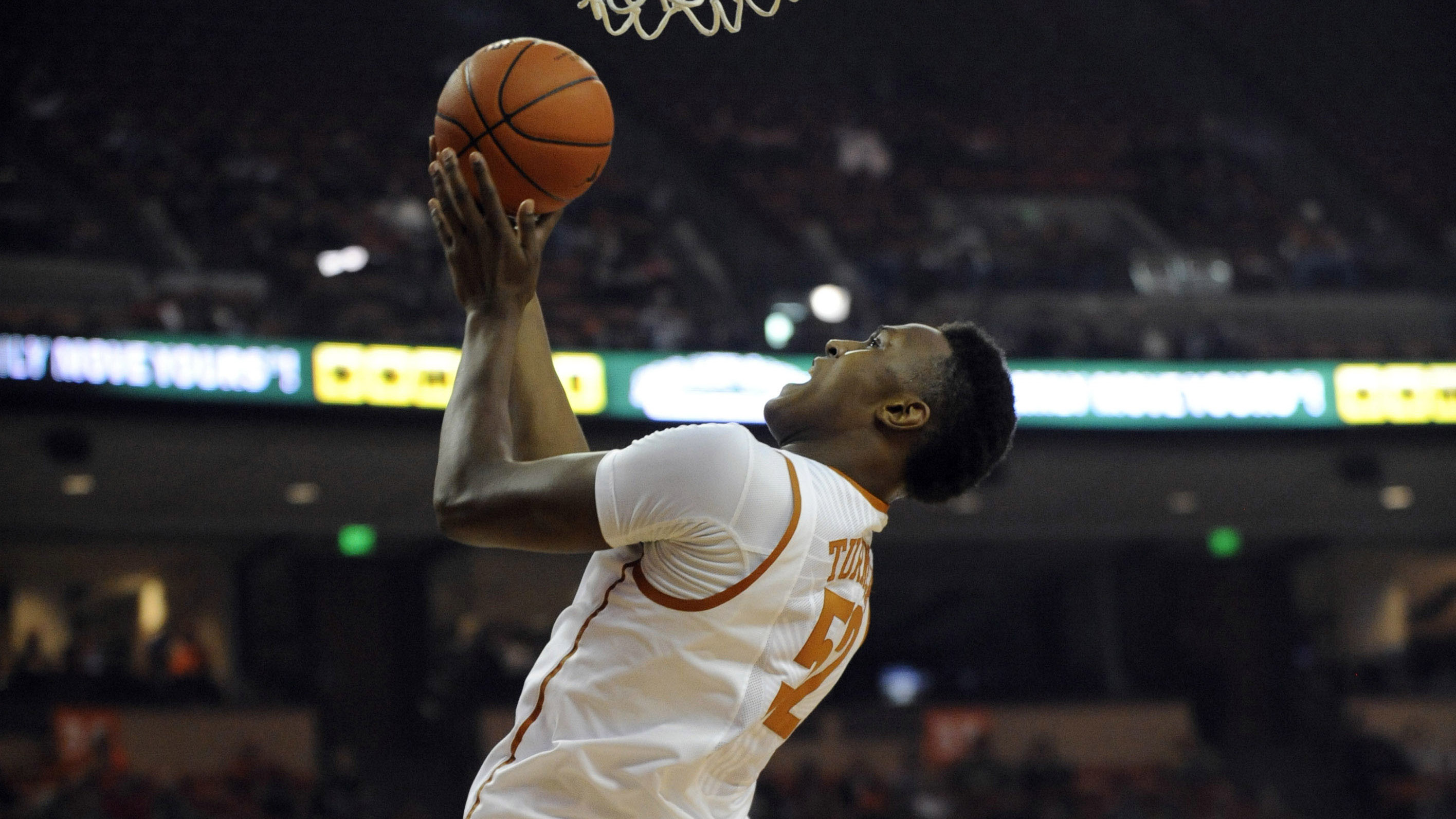 Let's get this out of the way: There's a very small chance Texas freshman Myles Turner tumbles to the Boston Celtics at 16 in this year's draft. He's a young seven-footer who can shoot, and those prospects don't grow on trees.
But if the Celtics manage to trade up or, for whatever reason, Turner is available in the first round, they should definitely give him a close look.
Here's more, from MassLive's Tom Westerholm:
"As a shooter, Turner has NBA 3-point range, even though he didn't shoot particularly efficiently from downtown. At the college level, he made 27.4 percent of his triples, which isn't ideal, but it's enough to prove that at the very least he won't be a liability as a floor stretcher. While Turner isn't mobile or athletic, he should be effective in the pick-and-roll when he pops mid-range or to the 3-point line. That's enough to pull Turner's defensive assignment away from the basket, creating driving lanes for guards and wings."
If Turner can shoot threes and protect the rim, Boston will have found the perfect NBA center. But, again, that's why it's highly unlikely he falls out of the lottery. Turner has a skill-set that makes general managers drool.
(h/t: MassLive)
Photo Credit: Brendan Maloney/USA TODAY Sports