Fred Hoiberg Should Field Summer League Bulls with Bobby Portis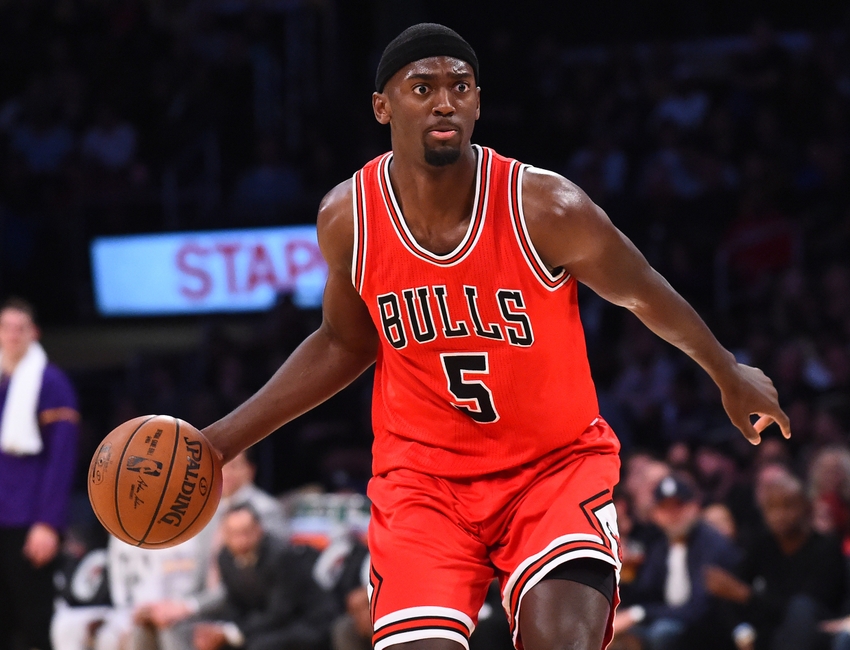 The Chicago Bulls have been searching for second unit player combinations ever since Doug McDermott and Michael Carter-Williams were injured. Fred Hoiberg forgot about his Summer League Bulls who won the championship as an option that allowed Bobby Portis to play well.
Bulls head coach Fred Hoiberg has completely forgotten about his Bulls from the Las Vegas Summer League having the chemistry for playing well together as a possible solution to the second team woes they are encountering in the last few games.
After a failed experiment with Bobby Portis at the center spot for the second team, the Bulls need to reassess what worked for them with their second unit in the past season and with the Las Vegas Summer League team.
Those Bobby Portis and Cristiano Felicio minutes up front worked well with a strong defensive guard taking on the opposing playmaker, so Rajon Rondo won't work with this team. Nikola Mirotic and Bobby Portis are a bad combination because no one is the wall between the two of them.
Stopping other NBA teams means you go back and set up a wall. A center like Cristiano Felicio to funnel drives into would work. Having Mirotic and Portis play head-to-head with the opposing bigs leaves the center spot too weak because both play best as supporting defenders and not as the primary post defender or rebounder. Watch the games and remember what works and what obviously is a big hole in the middle.
Portis will never work as the backup center because he was a power forward in college who blitzed the opposing wings and playmakers and he only defended the post as a support player because Arkansas had a shot-blocking big.  He is playing out of position and it is another of Fred Hoiberg's blind spots and constant flaws of not remembering how each of his players play best and how they fit with each other.
It is really frustrating as a Bulls fan to see how obvious the substitution errors are seriously hurting the team in big games. It takes Hoiberg too long to recognize that combinations do not work and he is too set in his rotation patterns that it comes off as lazy to just sit there and watch big leads evaporate in under four minutes just because the players he puts in do not sync with each other.
In place of Spencer Dinwiddie and the injured Michael Carter-Williams, Hoiberg can pair Dwyane Wade with Jerian Grant solely for defense. If he needs to play Portis, pair him with Felicio as the wall or even Paul Zipser.  In any case, there should always be a defensive guard not named Rajon Rondo on the team and a wall aside from Robin Lopez.
Otherwise, opponents erase hard-fought leads built by the starters, which forces Hoiberg to play them extended minutes and they will wear out over the course of a long season if this keeps happening.
If the Bulls are losing big leads, does it make sense to pull out players at once who are defensive liabilities? Why aren't the Bulls playing their shooters like Zipser and keeping R.J. Hunter with the main roster if the second unit needs a long range weapon?
Is there an edict from the general managers to only play 9 players instead of going deep into the bench and playing everyone available? I hope that despite Hoiberg's endorsement of Bobby Portis as an energy player, he figures out who among his bench dudes fit with each other instead of starting strange combinations for the second team in big games.
More from Pippen Ain't Easy
This article originally appeared on