Is Fred Hoiberg the answer for the Bulls?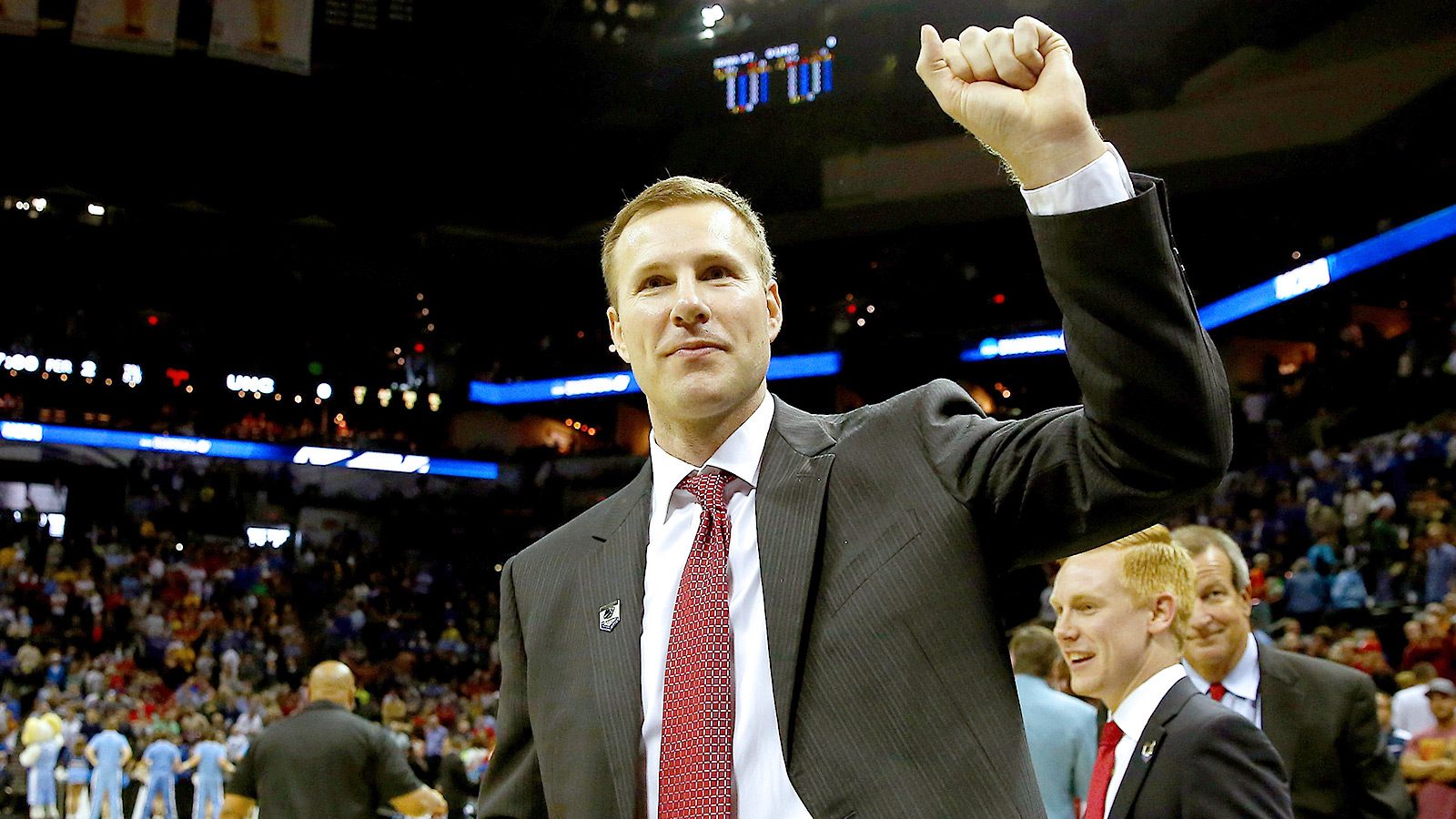 The Chicago Bulls essentially made no changes in the offseason. They brought back the team that lost in the second round of the playoffs to the Cavaliers just as it was constructed, save for the addition of a rookie draft pick in Bobby Portis and a new head coach in Fred Hoiberg.
The Bulls are going to play faster — Hoiberg's Iowa State teams loved to push the tempo then run drag or double drag screens early in the clock — and that can get guys in better matchup before the defense sets. Gasol and Noah can set a double-drag for Rose, with Noah rolling to the rim and Gasol popping out for a jumper, and you can imagine how that is hard to defend if Rose is his old self. His half court sets have a lot of weakside movement, which is a needed change. Younger players such as Tony Snell, Butler, promising rookie Bobby Portis, and even Nikola Mirotic could thrive off the bench in this system.

The one interesting fit will be Gasol. As we saw at EuroBasket this summer, he operates best in the post or the elbow, where thanks to his fundamentals he can score or beat teams who collapse on him with great passing. But Hoiberg's system doesn't run a lot of post ups. If Gasol is relegated more to the perimeter, does this become a situation more like Mike D'Antoni's Lakers where they struggled to find a fit for Gasol? Probably not, Hoiberg will be flexible, and expect them to try at times to get Gasol the ball deep in the post early in the clock when he beats his defender down court. Still, Gasol's fit is something to watch.

One thing to expect — Hoiberg to shake up the Noah-Gasol combo, pairing one with Mirotic and one with Gibson in the rotation (then trying to find a spot for Portis). That alone has the potential make the Bulls front court more dynamic. The Gasol/Noah pairing is a little too slow for what Hoiberg wants to run.
Will that be enough to get the team to where it needs to be? Dan Feldman breaks down what Hoiberg might bring over at PBT:
MORE NEWS:
Want stories delivered to you? Sign up for our NBA newsletters.
Bulls brass is banking on the fact that this team is talented enough to compete for a title as is. It might be, but whether it is or it isn't, the pressure on first-year head coach Hoiberg is as serious as it gets.