Frank Vogel: Building chemistry a priority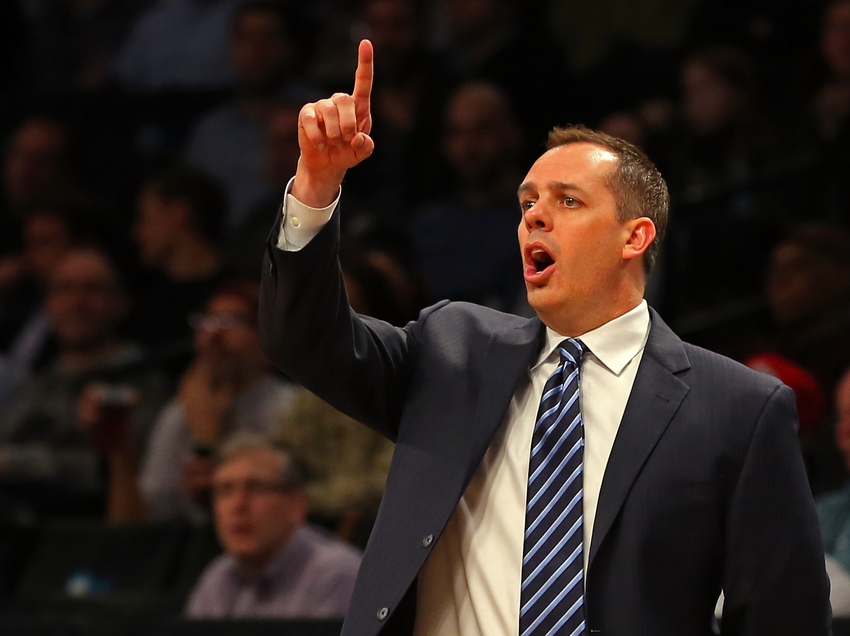 Frank Vogel will spend the early part of training camp implementing his defensive schemes. But that will be about building chemistry with a new group.
The Orlando Magic have had something of a luxury the last four years.
For the most part, the team stayed largely intact each year. Players would get to know each other and build toward some final product in the not-too-distant future. The thought process was for these players to grow together over a number of years and eventually make the Playoffs together.
That plan slowly crumbled as the team struggled to take steps forward. The Magic undertook this summer to remake the roster and get to the Playoffs sooner.
Orlando turned over its roster in a major way. The Magic added seven new players including a new major player to their starting lineup. Most of those seven players are expected to be part of the Magic's rotation.
In addition then to bringing in a new coach with a new offensive and defensive system, the Magic will also be learning each other. Offseason workouts and pick-up games only go so far. And, for a coach that demands a strong defense, chemistry will be important.
As the Orlando Magic gather for training camp's start Tuesday, that word is one coach Frank Vogel will harp on most as the Magic begin camp.
There will be a lot of defensive and schematic learning going on those first few days of practice. How quickly the team gets that and builds chemistry will be important to the team's success.
So those first few days of practice, as Vogel tells John Denton of OrlandoMagic.com, will be spent building chemistry as a key ingredient to the team's ultimate success:
ORLANDOMAGIC.COM: With a new coaching staff and so many new players, how much of your first training camp with the Magic going to be about building chemistry and that offensive and defensive togetherness that you have spoken previously about?

COACH VOGEL: "No question, a lot of our camp is going to be a lot about that (building of chemistry). One of the most important things that you can achieve as a team is positive chemistry. If you don't achieve that, you're not going anywhere. So we'll talk about that all the time. My job is to scheme-wise tie together the parts on the court while letting their individual games find each other. That's just going to come with time. It's my job to see to it that all of the guys are working together on both ends."
Vogel ended the interview saying good chemistry leads to winning more than winning leads to chemistry. So coming together, especially early in camp, will be critical for the team.
It certainly seems the players have some good early chemistry. But, then again, they have not even had their first practice. It is hard to tell exactly what this team will look like still.
Vogel told Denton he feels the team has a ton of defensive talent and seems confident the team will come together defensively. That will be his team's foundation this season. The offense will be a work in progress for sure.
Adding players like Serge Ibaka and Bismack Biyombo — both players who take pride and made their name on the defensive end — only cements the team's defensive identity. They should provide that necessary backstop to cover up defensive mistakes within Vogel's schemes.
But no team can over rely on them. That is where learning the team's defensive concepts and working together will become even more important. And that is all building trust and chemistry to succeed.
More from Orlando Magic Daily
This article originally appeared on