FOX Sports Florida to air all 82 Orlando Magic games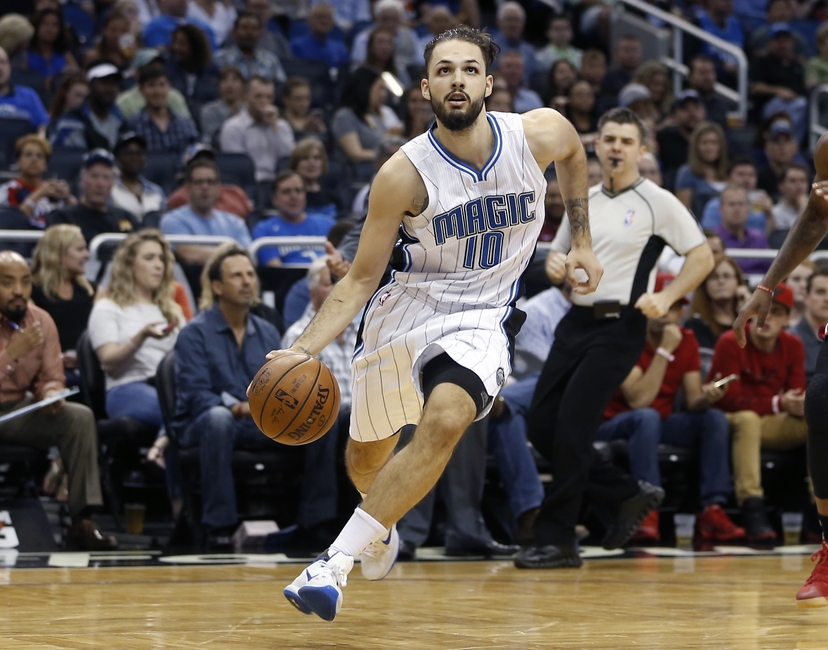 FOX Sports Florida and the Orlando Magic announced Wednesday they will air all 82 games for the 2017 season on FOX Sports Florida and the FOX Sports GO app.
FOX Sports Florida and the Orlando Magic announced all 82 games of the upcoming 2017 season will air on FOX Sports Florida and the FOX Sports GO app this season.
The duo of David Steele and Jeff Turner returns to the broadcast booth with Dante Marchitelli and Paul Kennedy taking their familiar turns as hosts of Magic Live pre and postgame shows. Nick Anderson and Brian Hill will return as analysts on the pregame and postgame show.
FOX Sports Florida will also air six episodes of Inside the Magic, including the first one of the season (as announced during the Magic's mid-summer special) about Aaron Gordon's summer that included a trip to California for training, basketball camps and a Slam Dunk Contest in Venice Beach and a trip to China. The other episodes will feature player profiles and behind-the-scenes access to the team, much like the mid-summer special that aired in early August.
In addition to the 82-game regular season, FOX Sports Florida will broadcast two preseason games. The Magic's preseason games at Amway Center against the Atlanta Hawks on Oct. 16 and against the Miami Heat on Oct. 18 will be broadcast on FOX Sports Florida.
The Magic's regular season begins Oct. 26 at Amway Center against the Miami Heat. The broadcast for the season opener begins at 6 p.m. with a special hourlong Magic Live pregame show.
There should be plenty to talk about this season as the Magic look to snap a four-year Playoff drought. Orlando changed much of its roster, adding seven new players, in hopes of taking a step up from last year's 35-win season.
It should be an interesting ride for sure.
It all starts with training camp opening Sept. 27 and the preseason beginning a week later on Oct. 3 in Memphis against the Memphis Grizzlies.
Many Magic players are already back in town. As part of the run-up to Media Day and the beginning of training camp, several Magic players began filming promotional commercials for FOX Sports Florida and for the in-arena videos.
Yes, those are actual Orlando Magic players wearing actual Orlando Magic uniforms. A sure sign the season is getting closer and closer.
Be sure to follow FOXSportsFL on Snapchat for more looks behind the scenes at the Orlando Magic's commercial shoots the next few days.
The season is getting very real.
This article originally appeared on