Former teammate thinks Smart is headed for the Hall of Fame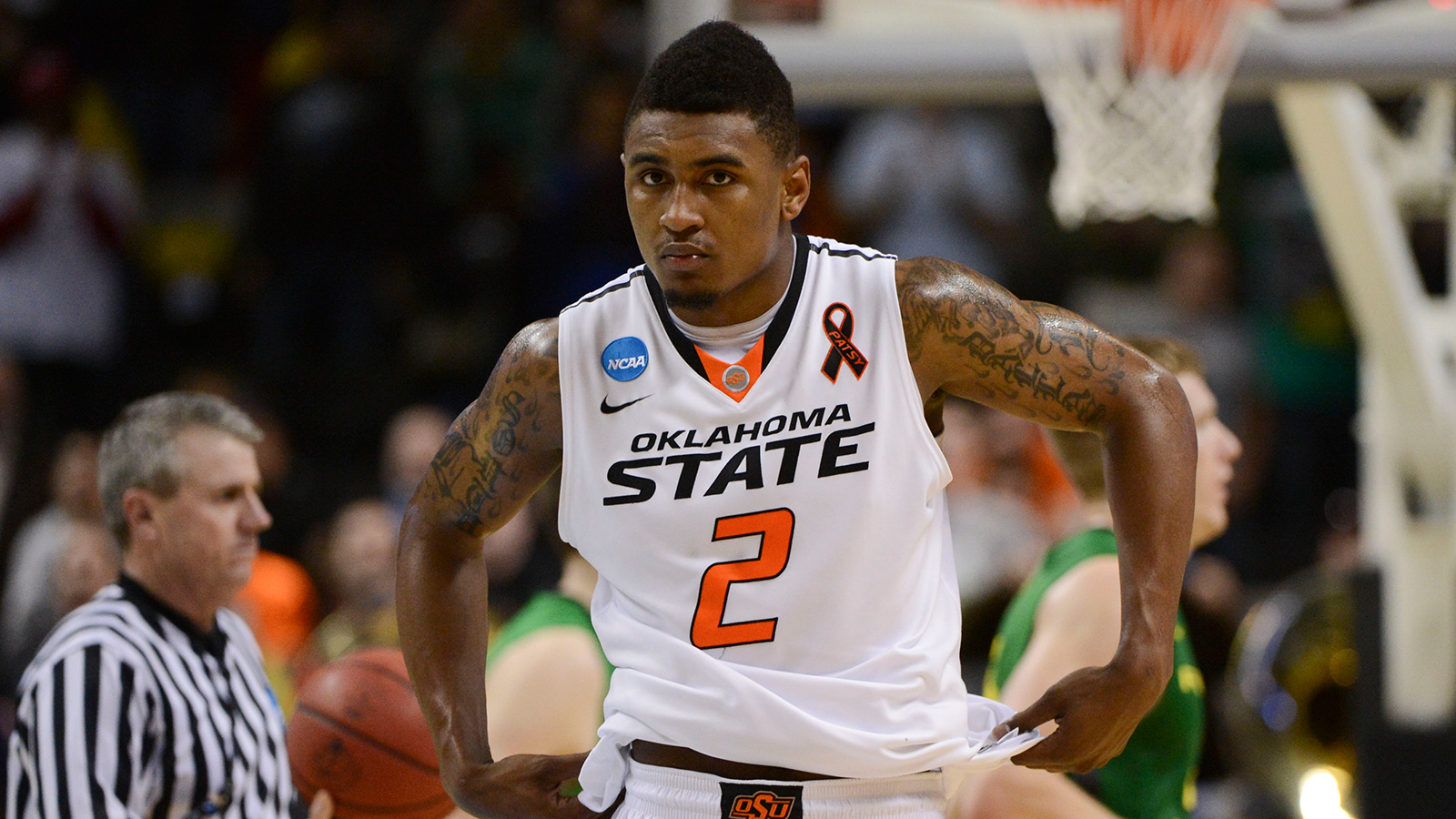 The Boston Celtics worked out Marcus Smart's former Oklahoma State teammate Le'Bryan Nash on Monday, and the forward had more than a few interesting things to say.
For one, Nash thinks Smart should've won Rookie of the Year. He's also convinced Smart is headed to the Hall of Fame. Here's the Boston Herald's Mark Murphy with more of what Nash had to say, in the senior's own words:
"He doesn't have an attitude problem. When a guy says some bad stuff to you, any person could (react). If I called you something bad, you would react, too. I wish he didn't do it, and I think he learned from it so much. I think he wishes he could go back. I think it knocked him down a couple of spots (in the draft). People had a bad judgment of it. I couldn't believe he did it, to be honest. That's not Marcus' character, to me. I was as shocked as anybody in the world. Obviously he learned from it, and I'm sure he won't make that mistake again…Seeing him against LeBron (James), against the Cavaliers, some guys would have stepped down, but I knew he was going to rise up to the challenge and compete as hard as he can. He doesn't care who is across the court from him. He's a grimy defender. It's that DNA in Dallas, we're going to compete as hard as we can."
This is lofty praise for someone who's started only 38 games in his NBA career, and shot below 37 percent from the floor. But Nash is correct in citing Smart's unparalleled competitiveness. The future is bright for Boston's franchise point guard. How bright remains to be seen.
(h/t: Boston Herald)
Photo Credit: Kyle Terada/USA TODAY Sports