Former Knick Timofey Mozgov headed to the NBA Finals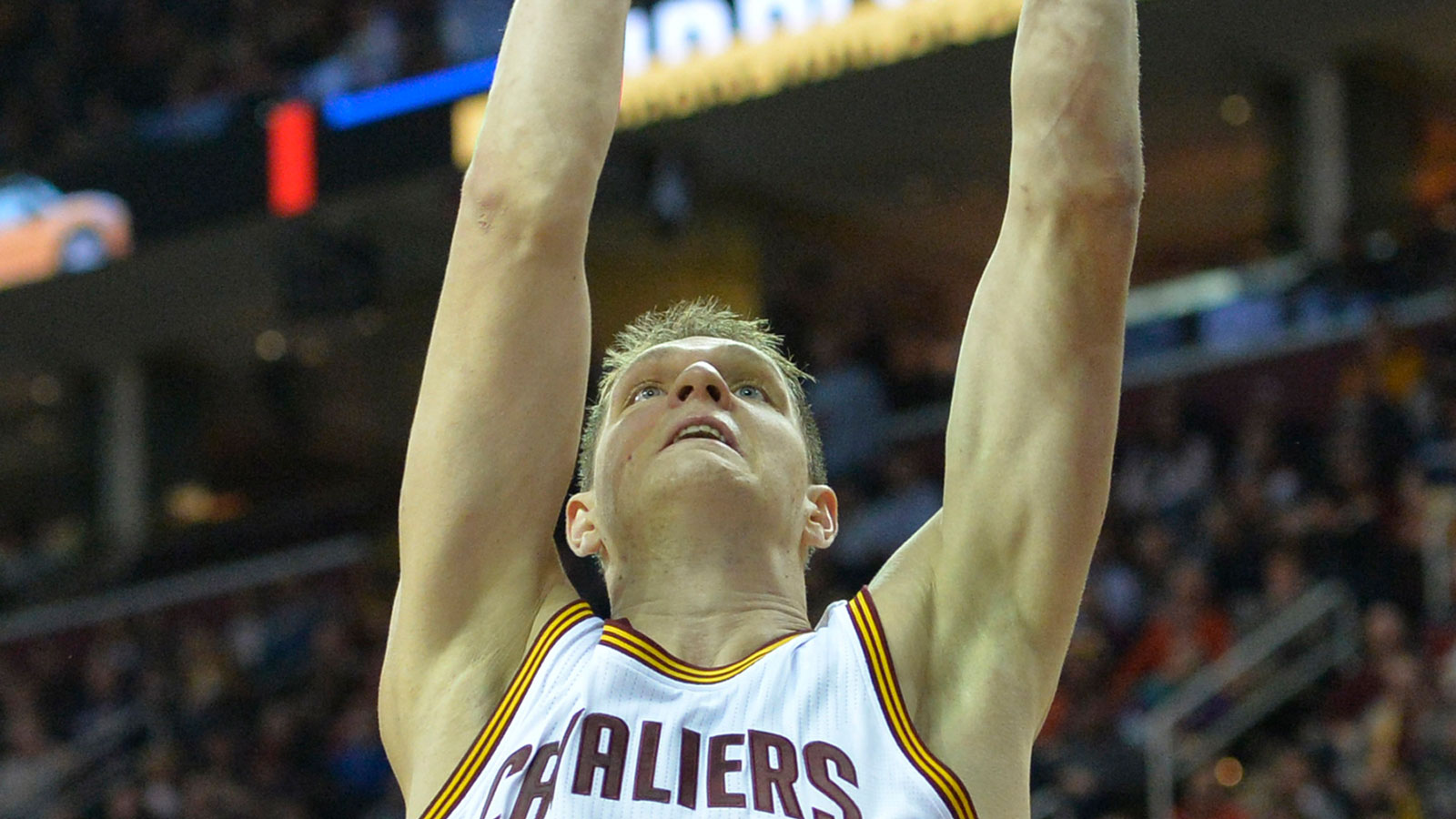 The story in New York City during these NBA Finals is all about the former Knicks who will be key contributors for the Cleveland Cavaliers, namely J.R. Smith, Iman Shumpert and Timofey Mozgov.
The Cavs acquired Smith and Shumpert from the Knicks during a midseason trade which brought back a few inconsequential players and a 2019 second-round pick to the Knicks. Mozgov, meanwhile, was shipped off to Denver in the Carmelo trade years ago.
Now, according to Marc Berman of the New York Post, Mozgov still can't believe the Knicks "gave up" on him. From Berman's piece:
Mozgov immediately stepped into the Cleveland starting lineup and made a difference upon the Cavs trading for him midseason. But revisionist history is funny, sometimes.
Sure, Donny Walsh didn't want to give up Mozgov at the time of the Anthony trade, but he was also a backup center who, until this year, was most famous for being dunked on by Blake Griffin. Put many guys next to LeBron James, and they'll hit the spotlight unexpectedly. That's what happened with Mozgov.
Either way, it's got to be annoying for Knicks fans to watch a group of their castoffs play prominent roles this deep in the playoffs.
(H/t to Marc Berman of the New York Post.)
Photo Credit: David Richard-USA TODAY Sports
Mozgov is getting ready to play in his first NBA Finals, but it still gives him chills thinking about the February 2011 stunner, when the 7-foot-2 Russian rookie was unceremoniously included as the final piece in the Carmelo Anthony blockbuster.

Multiple sources told The Post former Knicks general manager Donnie Walsh and coach Mike D'Antoni were against adding Mozgov, but owner James Dolan feared the Nuggets would ship Anthony to the Nets if the big center weren't included.

"I was really surprised at two things,'' Mozgov told The Post at the Cavaliers' practice facility Monday. "They were talking about the trade for two months and never saw my name on the list. Second thing, it was my rookie year, first time, learning a lot. I didn't know they did business like that. They just trade you."

"When I got traded from Denver to Cleveland, it was nothing surprising. But I was shocked [in 2011]. They called to say I got a flight to Denver and people from Denver will call you. And that's it. Denver? I didn't know what the city looked like. I'm Russian.

"Donnie Walsh called me. He says we don't want to, but we just traded you. I saw him after [the next season] and he explained. He didn't just say good words. I know he's a good man. New York was my first experience and I really enjoyed it.''