Former Baylor center Isaiah Austin cleared to return to basketball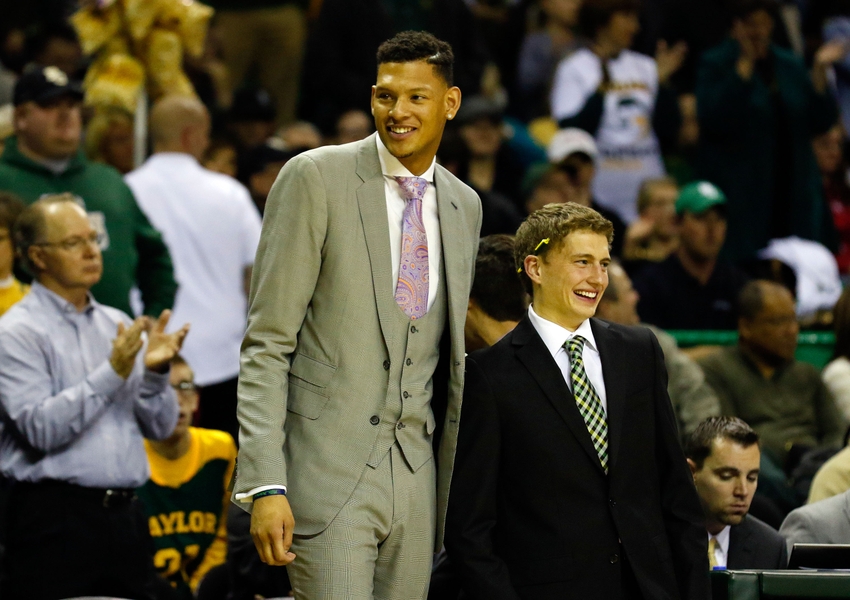 Former Baylor Bears center Isaiah Austin has been cleared to play basketball and could be an attractive addition for an NBA team in need of a big man.
The basketball future of Isaiah Austin appeared to be a bright one after the former Baylor center averaged 12.1 points, 6.9 rebounds and 2.4 blocks per game during his two years in Waco. However, as Austin prepared for the 2014 NBA Draft he was diagnosed with Marfan syndrome and he was not given medical clearance to pursue a basketball career.
After more than two years away from the game he loves, Austin received the news he's waited for and is cleared to resume his basketball career. Austin shared the news in a video for Cassy Athena's Thru The Lens and posted the video on his Instagram with the following caption.
"Very excited to announce to everyone that the news is true. I have been blessed by the grace of God to receive a second chance at chasing my dream of playing basketball. Everything happens for a reason and I'm ready to share my testimony and journey with millions of people across the world."
This is a tremendous story on a human level to see a competitor given the chance to resume his dream of playing in the NBA.
Austin wasn't drafted during the 2014 NBA Draft but commissioner Adam Silver honored him nonetheless with a fitting tribute and offered him a job to work with the league once he obtained his degree.
He won't have to worry about that job offer as he can now work toward making the roster of a team in the NBA and suiting up and making an impact.
You can bet he'll have suitors lining up for the 7-1 center. Considering his absence from the game, Austin may require a stint overseas or in the NBA D-League before playing in an NBA regular season game.
Wherever he plays, it'll be one of the bigger success stories in recent memory.
This article originally appeared on