For Typhoon Haiyan survivors, pickup hoops a welcome distraction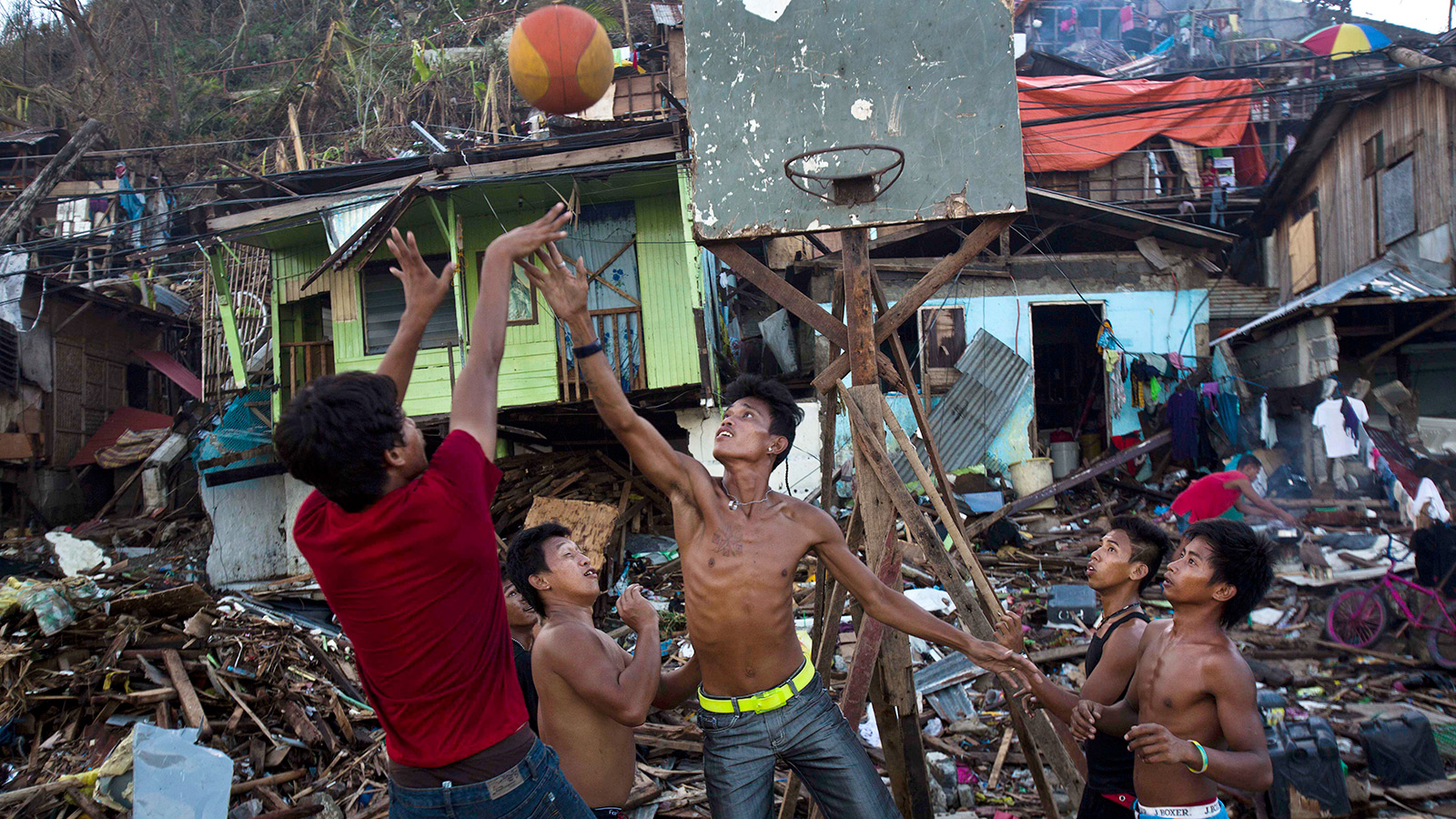 After a natural disaster, it seems sports provide the first glimpses of happiness after unthinkable tragedy: That first high school football game after the devastating tornado in Missouri; the first Major League Baseball game after September 11th; and in the Philippines, the first pickup games after Typhoon Haiyan.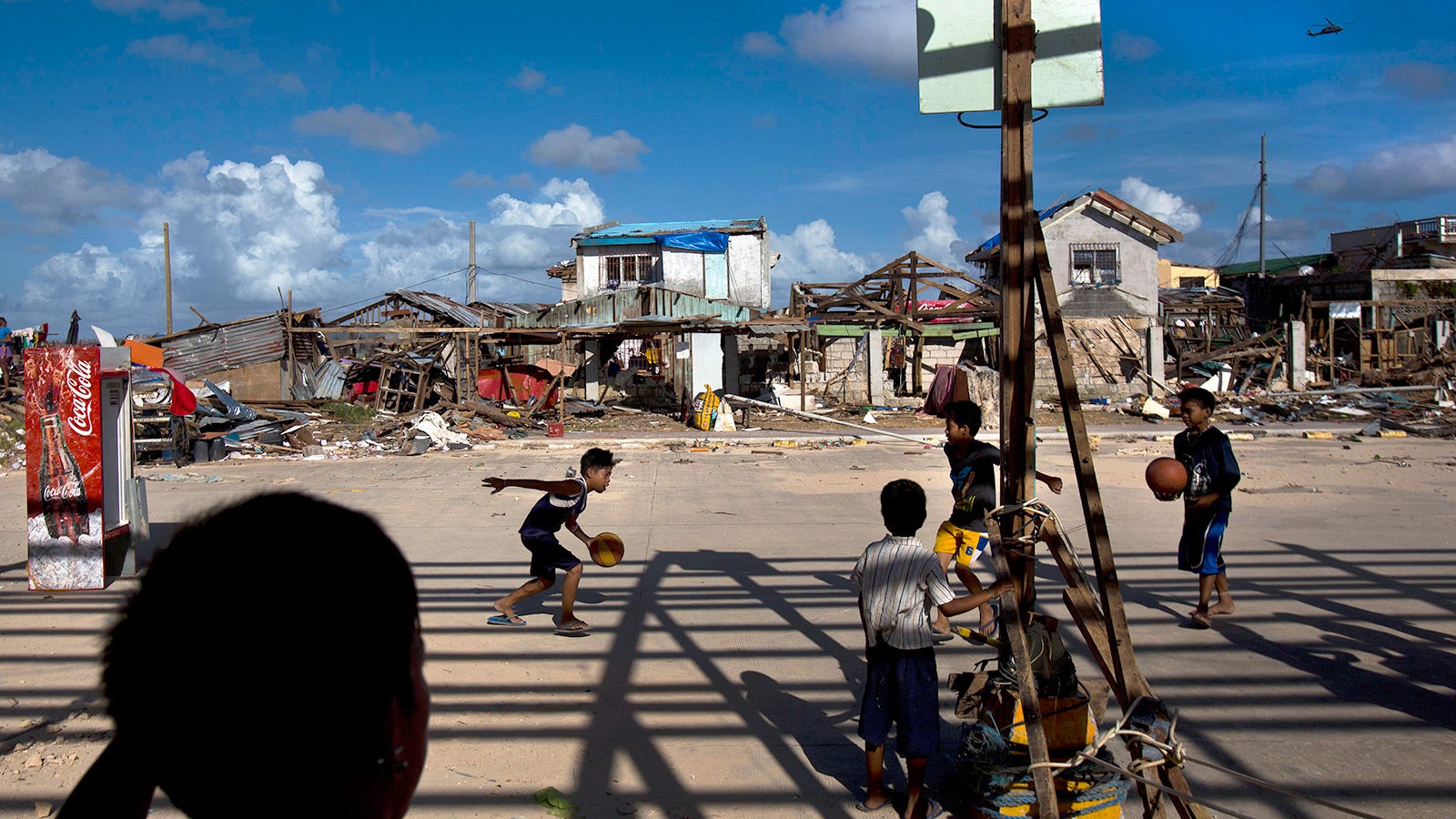 Photographer David Guttenfelder captured these images of Filipino teenagers playing basketball while covering the typhoon aftermath on assignment from the Associated Press.
You may remember that name. Earlier this year, Guttenfelder made news by capturing a series of stunning photos from North Korea.
His shots from the Philippines depict a ravaged town where the only things left standing (or the first things repaired) seem to be basketball hoops.
Guttenfelder's decription of the game might be the most emotionally moving thing you'll read all day: "[The survivors] found the hoop in the ruins of their obliterated neighborhood. They propped up the backboard with broken wood beams and rusty nails scavenged from vast mounds of storm-blasted homes. A crowd gathered around. And on one of the few stretches of road here that wasn't overflowing with debris, they played basketball."
Ball don't lie.