Flip Saunders still thinks Minnesota should've won it all in 2004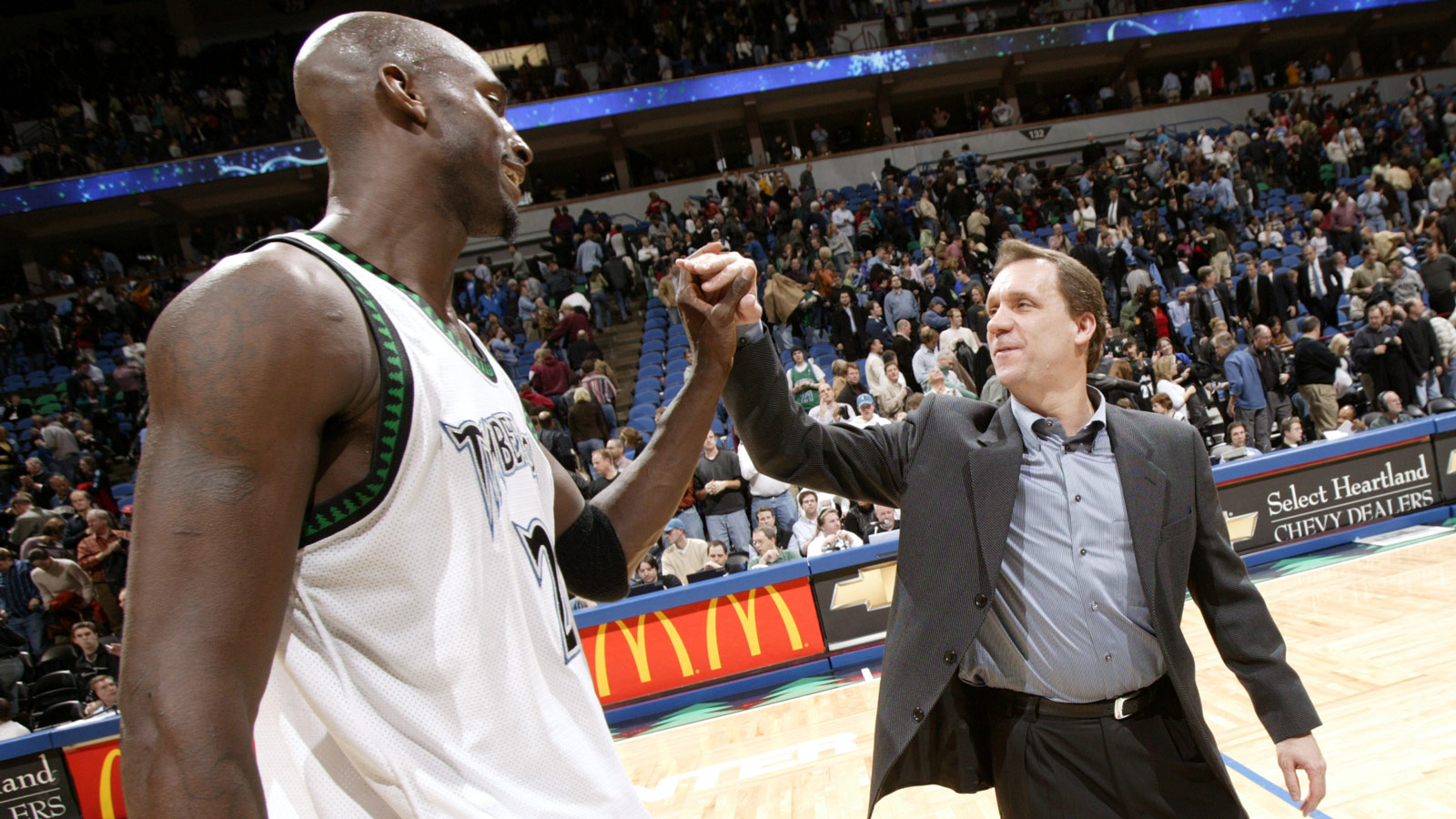 Flip Saunders has never won a championship, but he strongly believes 2004 was his team's for the taking. Saunders was with Minnesota at the time, riding a ferocious Kevin Garnett through the postseason until they went up against the Los Angeles Lakers in the Western Conference Finals.
But the Timberwolves lost, in part due to a hip injury suffered by point guard Sam Cassell. Saunders stubbornly believes to this day that Minnesota would've won it all had it not been for that injury.
Here's what he recently told Bleacher Report's Howard Beck:
"We would have won that year…We were the No. 1 seed. I still believe, if Sam wouldn't have got hurt, that we would have beat the Lakers and I think we probably would have beaten Detroit (in the Finals) that year."
Beating that Lakers team is fathomable, but rolling over the Detroit Pistons in the NBA Finals seems less likely. Detroit was a brick wall, and would've had two huge monsters (Rasheed Wallace and Ben Wallace) to throw at Garnett all series long.
It's true that we'll never know what might have been, but we'll never know for a reason: Minnesota lost.
(h/t: Bleacher Report)
Photo Credit: David Sherman/NBAE via Getty Images