A look back at the 20-year NBA career of Flip Saunders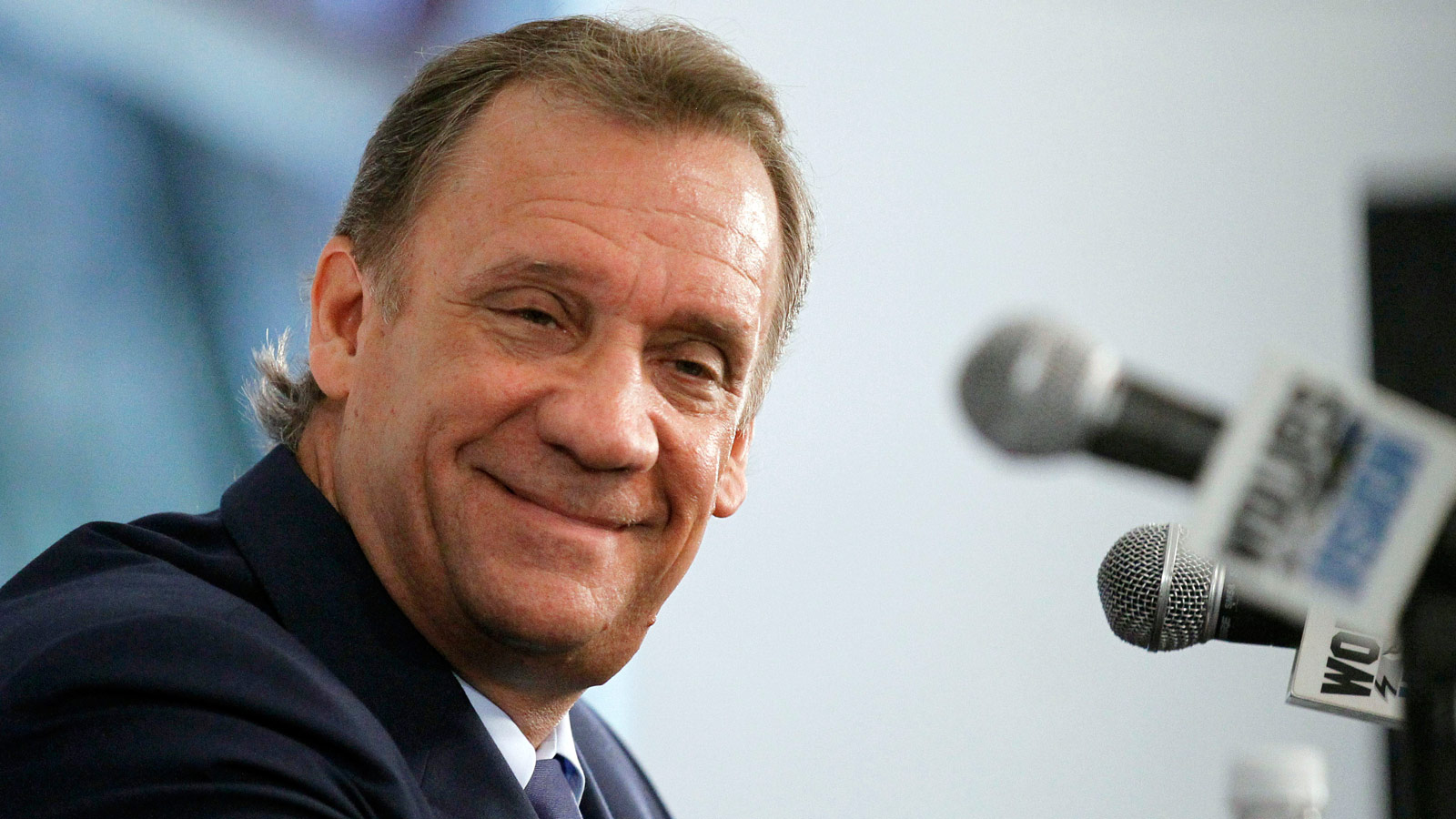 The NBA is mourning the loss of Flip Saunders, who passed away on Sunday after being diagnosed with Hodgkins lymphoma back in June. His 20-year career was marked with relatively brief stops in Detroit and Washington, but he'll be forever linked to Minnesota and the Timberwolves franchise.
Saunders was named Minnesota's general manager in the summer of 1995, and he made a lasting impact by selecting Kevin Garnett with the fifth overall pick in that year's draft. After taking over as head coach midway through the season, Saunders was at the helm for the next eight years, and took the Timberwolves to the playoffs in each of those seasons. His second to last there was his most successful, as Garnett's MVP season helped lead the Timberwolves to the 2004 Western Conference Finals.
Saunders was fired midway through the 2005 season, but was then hired that summer to coach a very good Pistons team. He led Detroit to the Eastern Conference Finals in all three of his seasons there, but was fired in 2008 for failing to get the team over the hump and into the NBA Finals.
His next stop was in Washington as coach of the Wizards. Saunders had the misfortune of presiding over the club during the Gilbert Arenas incident, where he and another player brought guns into the locker room. He was let go early in 2012 after amassing a record of just 51-130 over two-plus seasons.
Saunders spent time as an analyst for ESPN, before returning to the NBA as the president of basketball operations and head coach of the Timberwolves. He deftly navigated the Kevin Love situation, and even though Minnesota didn't appear to have a lot of leverage with their superstar essentially forcing his way out of town, Saunders was able to get a desperate Cavaliers team to include Andrew Wiggins, the No. 1 overall pick in the 2014 NBA Draft.
Midway through the 2015 season, Saunders brought Garnett back to the Timberwolves franchise through a trade with the Brooklyn Nets. Garnett had a no-trade clause, but opted not to use it, undoubtedly due in large part to the relationship he had forged with Saunders.
Saunders was beloved in NBA circles, as evidenced by the outpouring of support he received when his battle with cancer was announced. Just about every team in the league released statements mourning his loss on Sunday, and Saunders' legacy will be one of being a player-friendly coach who didn't take himself too seriously, and who always had an appreciation for the fact that he was able to make his way in life around the game of basketball.
MORE NEWS:
Want stories delivered to you? Sign up for our NBA newsletters.