Flip Saunders may not be the coach of the Timberwolves for much longer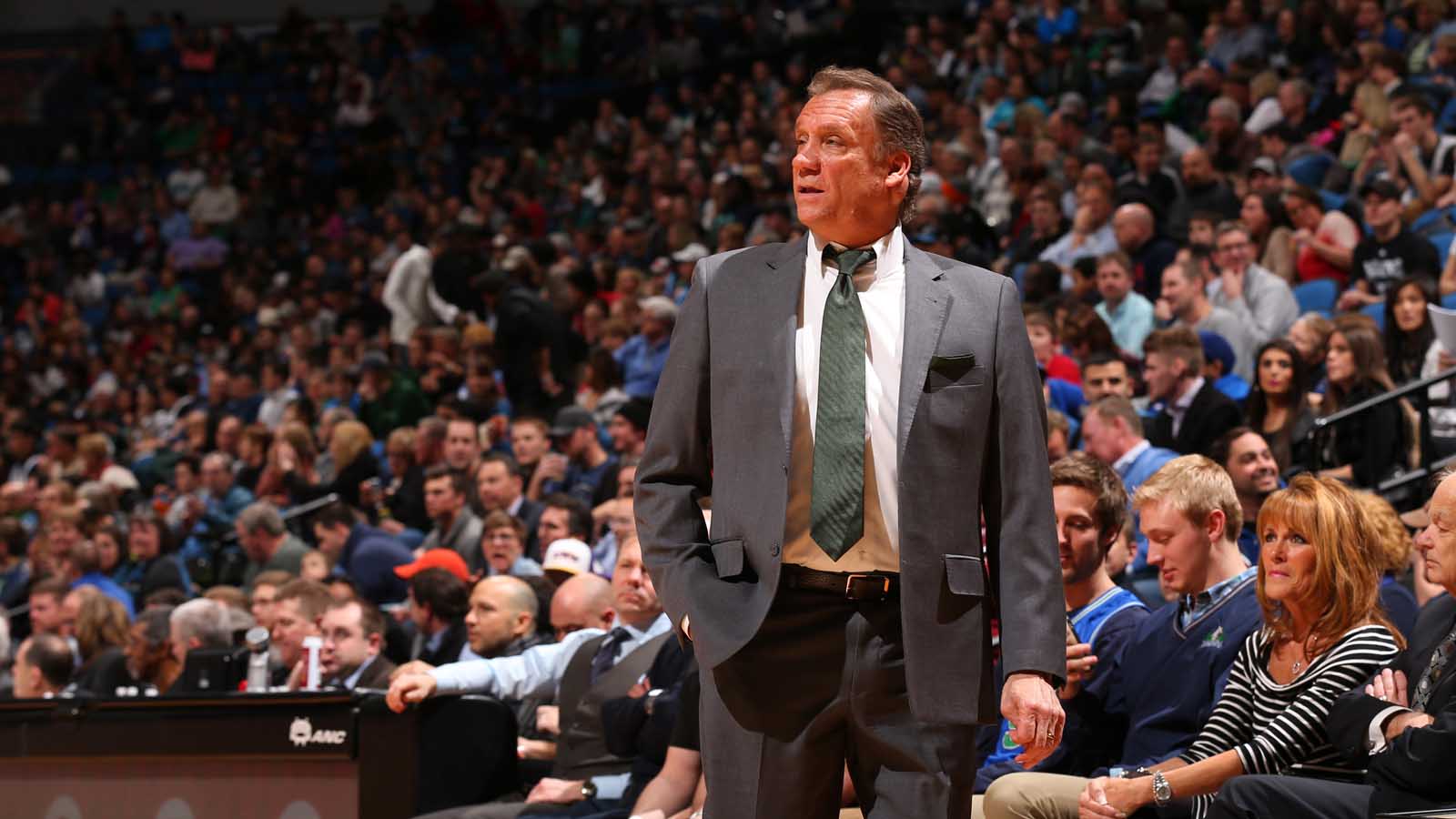 After an extensive coaching search following Rick Adelman's retirement, Flip Saunders decided that the best coach for the Timberwolves was…Flip Saunders (despite the fact that Saunders earlier said he didn't think he'd coach again). There was never any timetable as to how long Saunders would be the coach. however. In a recent interview with NBC Sports, 'Wolves owner Glen Taylor said he doesn't think Saunders will be the coach indefinitely.
"'I think eventually I want a different coach, and I want him to be the GM. My guess is that he'll go another year.'"
Saunders choosing to coach the team always appeared to be a move of necessity, rather than solely desire. After all, if Saunders couldn't find the coach that he wanted for his team, it makes sense to take on the additional role of coach, save the team some money, and step back once the right person for the job comes along. Of course, the question still remains as to who that perfect person is, but that's a different question for a different time.
(h/t NBC Sports)
Photo credit: Jordan Johnson/NBAE via Getty Images