FIve Reasons Why Carmelo Anthony to Boston Will Not Work

With the New York Knicks miserably failing to live up to unrealistic expectations this season, and a relationship between Carmelo Anthony and Phil Jackson that appears to be getting more strained as each day goes by, the trade rumours around him have been at an all time high.
This is not the first time there has been a crazy amount of speculation about Anthony changing teams. Before signing his current deal, many expected Anthony to leave New York and join a contending team that could give him a chance at the championship that he has never really been close to in his career.
The Knicks know that Kristaps Porzingis is their future, and they want to start to rebuild around him, something that will certainly be slowed down as long as Anthony holds onto his no trade clause.
What naturally follows from any player in the league being discussed in trade talks, is that the Boston Celtics quickly follow. Danny Ainge's masterful job has put them in a position to be a top team in the Eastern Conference, the kind of team that Anthony would get a much better chance at getting a championship with, while having more assets than anyone in the league.
The Celtics have been searching for a star, certainly have the assets to trade for it and they could offer the Knicks the kind of return that would be perfect for their rebuild. On this level, it appears as though this may be a solid match. The reality, however, is that this is a deal that will never get done.
For Anthony and for the Celtics, any kind of deal does not seem to be in their interests. Externally, this is the kind of deal that is being pushed hard and the Celtics are seen as the most likely landing spot if Anthony ever allowed a trade. Here are five reasons why a deal sending Anthony to the Celtics will never get done.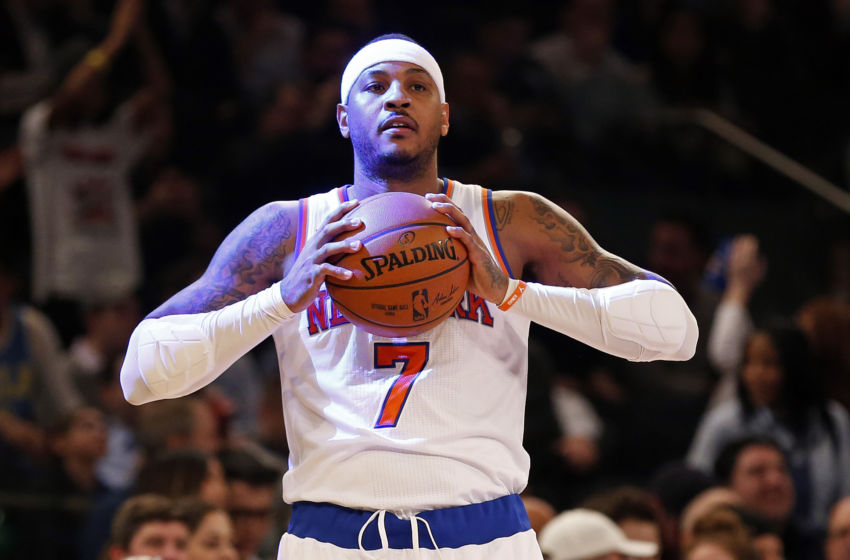 New York is Home
Following an offseason where Durant was brutalized for leaving his team to go chasing championships, it feels odd that Anthony is getting the same kind of criticism for wanting to stay with the team that has defined his career.
New York has always been home for Anthony and winning a championship there has always been his number one priority. That city and that franchise have become a part of his identity, and this situation is exactly why he wanted that no trade clause in his contract.
The Knicks were certainly expecting to be better this season, but Anthony made sure that he always maintained control and could make the ultimate decision to stay. It may take a while for Anthony and Phil Jackson to build up a strong relationship, but Anthony has made it clear that he has no interest of playing anywhere else, even if there are multiple potential landing spots that will give him that contending team.
Winning a championship in New York would mean too much to him, and he never wants to eliminate the possibility of accomplishing that. With the season that the Knicks are currently having, now would be the best time for him to leave, emphasizing how there may be no scenerio where Anthony leaves.
Too Costly
One of the great advantages the Celtics have is all their assets. They have an abundance of young prospects and first round draft picks. What that also means is that teams will always have high asking prices for them. With a player like Anthony involved, the Celtics would have to give up assets and core players.
Maybe they could hold onto this season's Nets pick, but that means they will have to trade someone Like Smart, Bradley or Crowder, with one of the players with tremendous potential with Rozier and Brown.
The Celtics would have to break up part of this team and send away some of their future. In his entire tenure as GM Danny Ainge has been one of the stingiest traders in the league, and that contributes to why they never end up making the blockbuster trades everyone expects.
Ainge refuses to lose value in a trade and with the contract that Anthony will be coming over with, it is hard to imagine Ainge giving up close to the haul that the Knicks would want to get out o them.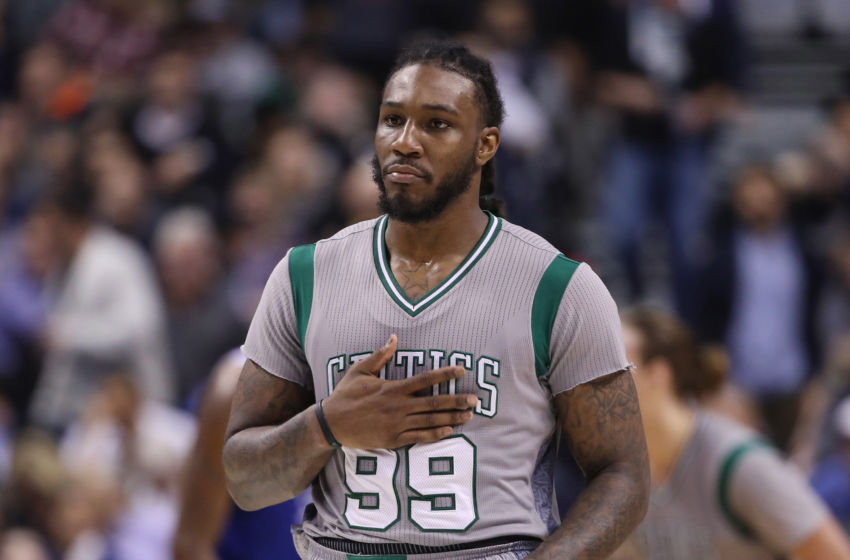 Positions
Depending on if Crowder were involved in the trade, acquiring Anthony would force to Celtics to either start weaker players, or permanently place someone at a different position. The Celtics embrace Versatility, but they certainly do not have the size to accommodate both Crowder and Anthony playing in the starting lineup.
Both Crowder and Anthony have experience playing the four, but that is making the smallest team in the league ever smaller. If Anthony were playing the three with Johnson and Horford at the four and five, the Celtics would be an improved rebounding team. That being said, Crowder has been far too valuable on both ends of the court to play off the bench, meaning this move would likely make the Celtics an even weaker rebounding team.
Stevens has always liked to get creative with the lineups, and it can take some time for everyone to get comfortable. Adding Anthony will force him to completely change his rotation because it is not as simple as swapping one player out for another.
Injuries have held the Celtics back enough, and they do not want to sacrifice any more time trying to find a new rhythm and chemistry in the rotation.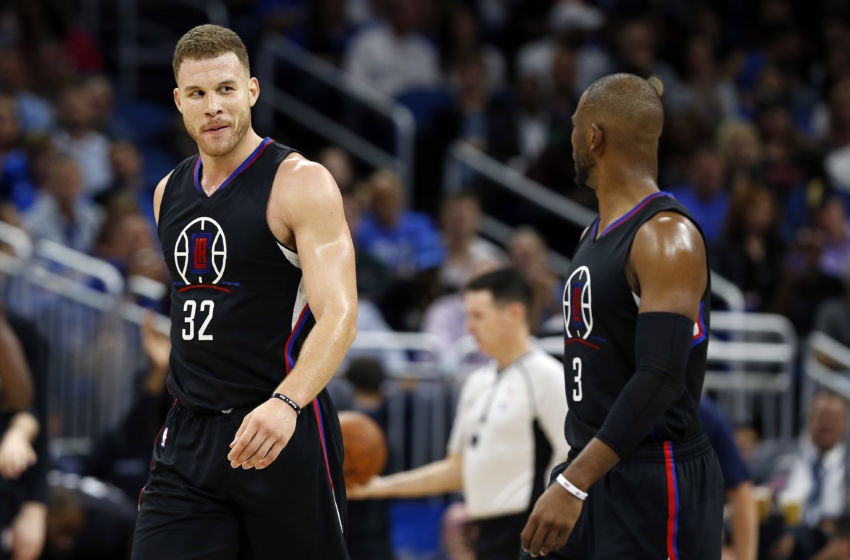 Free Agency
While Anthony's contract is going to be not nearly as bad as it once was once the cap increases again, it still handcuffs the Celtics this offseason. The Celtics do not have the reputation as a great free agent destination, but that changed a bit with Horford last year. Players can also see what a great situation they are in with their current talent, young prospects, and future draft picks.
With a phenomenal free agency class coming up this offseason, the Celtics may be thinking more about the future, ensuring that they have the room to go after any of the top players this offseason. Curry and Durant are highly unlikely to leave, but players like Griffin, Paul and Hayward could test free agency.
Even if Anthony were a better option than any of them (and he may not be better than any), the Celtics do not have to gut their team in free agency. The Celtics also have to keep in mind that Thomas is in line for a max contract, and they will have an interesting situation with Smart and Bradley.
There are a lot of different factors from the money end that will hold the Celtic back from trading for any huge player, including Anthony.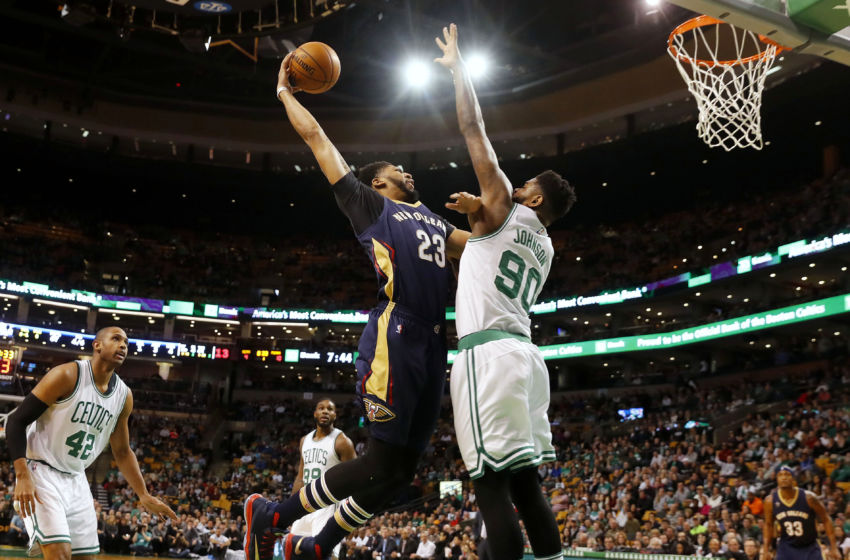 Addressing Needs
Anthony has proven throughout his career that he is one of the premier scorers of his generation. He has the ability to generate points from anywhere. There is no doubting that Anthony would improve the Celtics on the offensive end. It would be a pleasure to see what Anthony could do with Stevens, and it gives Thomas another scorer better than anything he's played with
That being said, the Celtics are more than satisfied with their offense. They move the ball as well as anyone in the league, and they are vastly improved as a shooting team. They generate all kinds of open looks, and are finally establishing trust that many different players can hit those shots.
Thomas' other worldly fourth quarter play has also eliminated the need for a player they can look to in the clutch. The Celtics are the highest scoring team in the fourth quarter and it is almost entirely because of Thomas, who is chasing the best fourth quarter PER of the last 20 years.
If the Celtics are going to sacrifice pieces of this team and their future, they are going to want to be as improved as possible. There only so much help anyone can do for this Celtics offense. Instead, they will be looking to trade for that player that can improve the one area that has killed them all season, rebounding.
There may not be an option out there as good as Anthony that can have a big enough of an impact rebounding, but the Celtics have no problem remaining patient, waiting for their draft picks to pay off and try out free agency.
More from Hardwood Houdini
This article originally appeared on