FanSided Releases Their Fandom 250 Rankings. No Suns?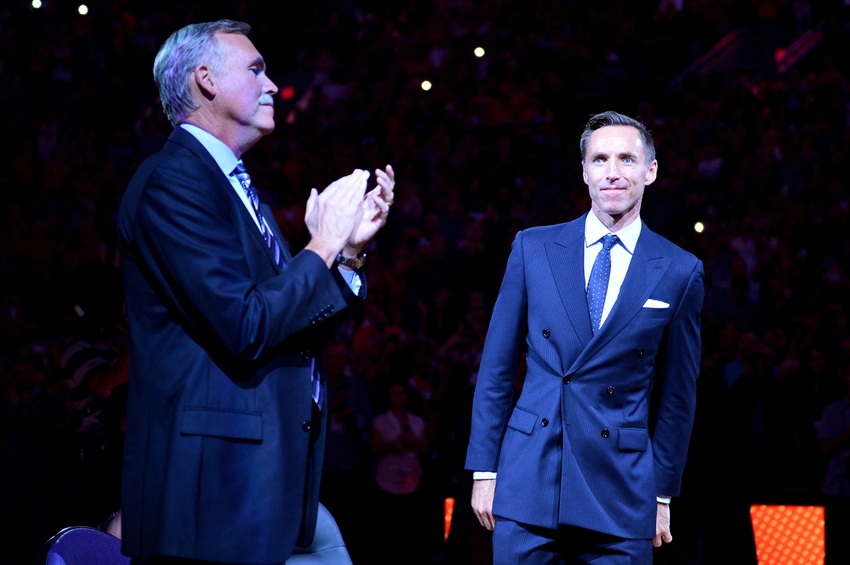 FanSided has officially released their 2017 FANDOM 250 rankings which incorporates a ranking system that breaks through pop culture barriers and includes sports, entertainment (including movies, television shows, and actors), politics and politicians, brands, and popular individuals in America and around the world.
Of NBA related entities and enterprises that made the list, those included are ranked as following:
9. LeBron James
15. Golden State Warriors
28. Los Angeles Lakers
51. New York Knicks
55. Cleveland Cavaliers
65. Boston Celtics
67. Michael Jordan – Jumpman
80. San Antonio Spurs
114. Stephen Curry
118. Kobe Bryant
140. Chicago Bulls
152. Seattle SuperSonics
187. Toronto Raptors
Unfortunately the Phoenix Suns did not make this list (nor did any Arizona-based sports franchise) a fact that is likely due to the Suns' recent lack of success – without a playoff appearance since 2010.
The Phoenix Suns, who have a much longer and more rich history than the Toronto Raptors; who are a running franchise, unlike the Seattle SuperSonics; who have as many playoff wins as the Lakers since 2013; who have as many titles as the New York Knicks since 1974; have also felt very little continuity, have seen very little on court success since the end of the Steve Nash era, and currently have zero superstars for NBA fans outside of Arizona to connect to.
Would the Suns have made this list during the Barkley era? Absolutely. They likely would have found themselves in the Top-50 if not higher, especially after the 1993 NBA Finals.
They too would have made this list in the Nash era easily breaking the Top-100, if not higher.
Making the FANDOM 250 is absolutely something that Suns fans should strive to achieve in the near future. Becoming recognized on this list – especially over the next three years which will be non-Presidential election years – is something to take pride in as a fanbase as it would be borne from our team's success, and our fanbase's excitement, catapulting the Suns to such an elevation of national recognition.
Hopefully we see the Suns on FanSided's 2017 FANDOM 250 rankings next year.
Because if we do, than we know that something positive is happening on the court.
For the complete list of FanSided's 2017 FANDOM 250, click here.
Suns Fans, Speak! What would it take for the Phoenix Suns to make this list? Also, which Suns era would have ranked higher on this list: the Charles Barkley Era Suns, or the Steve Nash Era Suns?
Follow Valley of the Suns on Twitter at @ValleyOfTheSuns and on Facebook at Facebook.com/PhoenixSunsBlog
Want your voice heard? Join the Valley of the Suns team!
More from Valley of the Suns
This article originally appeared on