FanDuel NBA Daily Picks: Fantasy Basketball Lineup For November 15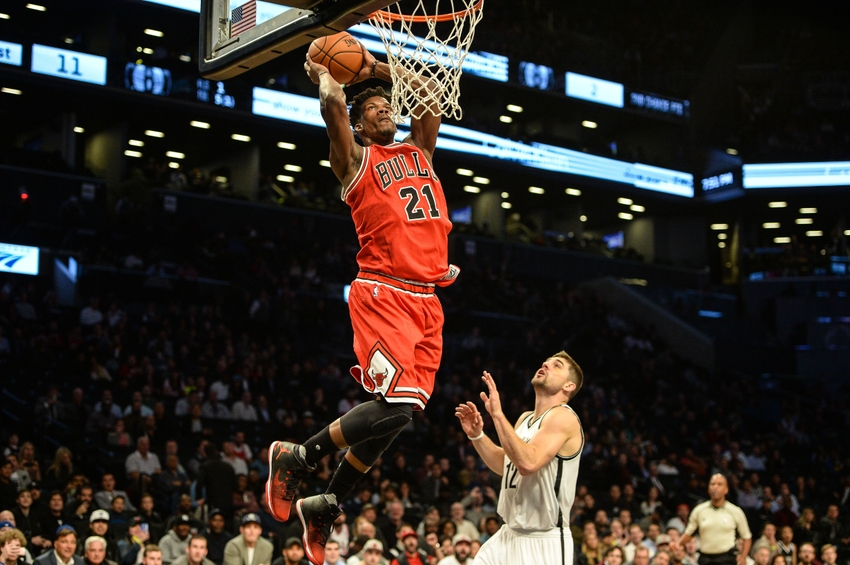 Jimmy Butler has become a FanDuel NBA standout all year, but even more so lately, tallying at least 20 points, five assists and three steals in each of the past four games for Chicago.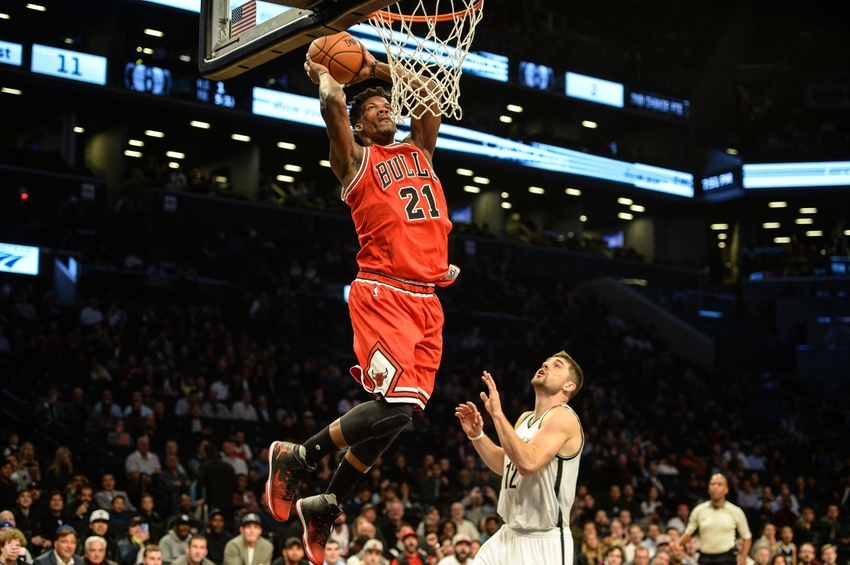 The scoring levels for Jimmy Butler continue to increase.
Even after adding Rajon Rondo and Dwyane Wade in the offseason, resulting in a slight decrease in shot attempts each night for Butler, he has still managed to find a way to raise his scoring average for the sixth season in a row.
The only players to increase their scoring averages for six consecutive years or more are Derek Harper and Arron Afflalo, who both managed to raise their point totals for eight consecutive seasons.
Neither player ever managed to score more than 20 points per game during their tenures in the NBA.
Butler has managed to up his average to 24.3 points, 3.4 more than he posted a year ago, with a combination of effective drives to the rim and exceptional shooting percentages from all over the court.
The two-time All-Star is scoring 6.2 points per game off drives to the rim, resulting in points 82 percent of the time, the fifth highest average among all players averaging at least six points off drives per game.
While he is converting more than 50 percent of his attempts at the rim, Butler is actually at his best from around the paint, away from the rim. Butler is converting 70.8 percent of his attempts between three and 10 feet away from the basket.
Butler is shooting 48 percent from the field, 43.2 percent on 3-point attempts and has knocked down 89.2 percent of his free throws.
Opponents have surrendered 20 or more points to Butler eight times in 10 games this year.
Top Four Point Guards
Top Four Shooting Guards
Rationale:
Top Four Small Forwards
LeBron James ($9,900) vs. Toronto Raptors
Jimmy Butler ($8,600) vs. Portland Trail Blazers
Andrew Wiggins ($6,900) vs. Charlotte Hornets
Kent Bazemore ($4,800) vs. Miami Heat
Rationale:
Top Four Power Forwards
Rationale:
Top Four Centers
Karl-Anthony Towns ($8,400) vs. Charlotte Hornets
Dwight Howard ($7,900) vs. Miami Heat
Lucas Nogueira ($4,600) vs. Cleveland Cavaliers
Justin Hamilton ($4,400) vs. Los Angeles Lakers
Rationale:
Final Lineup
PG Kyrie Irving ($7,400)
PG Kemba Walker ($8,300)
SG Josh Richardson ($4,000)
SG Sean Kilpatrick ($5,500)
SF Jimmy Butler ($8,600)
SF Andrew Wiggins ($6,900)
PF Marvin Williams ($5,000)
PF Trevor Booker ($5,600)
C Dwight Howard ($7,900)
This article originally appeared on