Fandom 250: Steph stans among best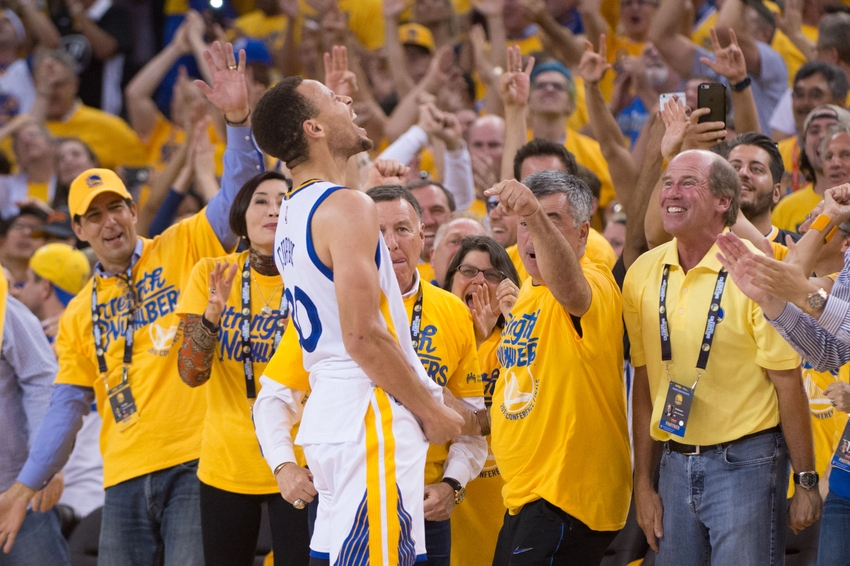 Stephen Curry's loyal fans have cracked FanSided's 250 best fanbases.
If you had gone to any rec center or basketball court around three years ago, you would have seen a lot of Nike and Jordan shoes with an occasionally Adidas sprinkled in. Now, kids and adults alike are flocking to stores to pick up a pair of Under Armour kicks. That's the power of Steph Curry.
As a part of their Fandom 250, FanSided has named Steph Curry's fanbase as one of the best across sports, entertainment, and pop culture. The Golden State Warriors' fans as a whole also made the list, but this time, it's just about Curry. The two-time MVP is a legitimate superstar.
Curry's rise has been one of the most fascinating things in sports. He was the Bay Area's well-kept secret until people started noticing, beginning with his 54 point outburst on national TV in Madison Square Garden. Now, he's an international star with fans across the whole globe.
From the Bay Area to China, no. 30 jerseys are in a lot of closets. He draws a crowd everywhere he goes. He's so popular that his children have become pop culture figures. He's on TV and in rap lyrics.
Steph Curry fans are some of the most loyal around. You won't find any of them burning his jerseys or calling him "Mr. Unreliable." Even when he scores just 17 points in a Game 7 at home in what will live on as one of the biggest choke jobs in sports history, they stick by his side. Curry isn't a big talker and his fans are more than happy to take to the streets (a.k.a. Internet) to do the talking for him.
If I may shed my professional voice for a second and speak as a fan, I want to say that Steph Curry really is the GOAT. And that's how his fans feel. He's lifted a lowly franchise and made them a champion. I love that man like a family member (maybe even more than some of them).
Curry has built himself a huge fan base. He's inspiring the next generation of players with his revolutionary play while captivating older basketball fans as well.
This article originally appeared on