Expect More National Anthem Protests in NBA than NFL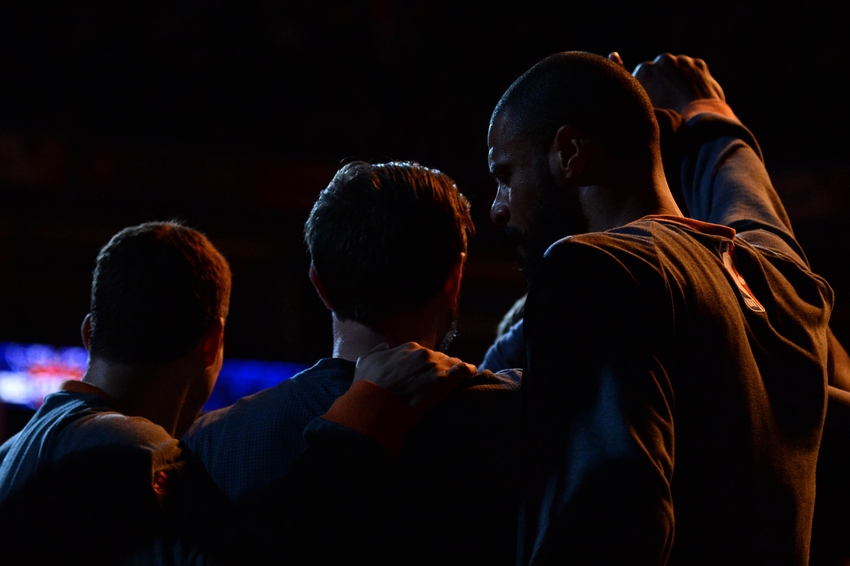 With the NBA season approaching, there have started to be discussions about national anthem protests in the NBA, similar to what is currently happening in the NFL.
Ever since Colin Kaepernick sat for the national anthem during the NFL preseason, there has been a growing amount of other players taking part in some form of protest.
Often, that is taking a knee, holding a hand up in the air, or linking arms, as the Seattle Seahawks did. There have also been protests by the WNBA's Indiana Fever's entire team, plus the US Woman's National Team's Megan Rapinoe.
The NBA and the NBA Players Association are already in discussions about how to handle protests, especially given that it is against NBA rules to sit for the anthem. Oklahoma City Thunder's guard Victor Oladipo recently said he strongly feels players will protests.
More from Valley of the Suns
Why would the NBA have more than the NFL? There are several causes.
Continued Social Activism: While it is much easier to remember the recent NFL protests, the NBA was clearly moving towards increased activism over the past couple seasons.
Going back to the 2014-15 season, there was the 'I can't breath' shirts worn by players throughout the NBA, referencing a quote from Eric Garner, a young African-American that was killed by a police officer in an incident caught on camera.
Lebron James and Carmelo Anthony both were taking larger roles as social activists and leaders more than a year ago. Chris Paul and Dwayne Wade joined those two men at the ESPY's to speak out about the issues.
Guaranteed Contracts: NBA players get far more guaranteed money than players in the NFL. Not only does that mean they've likely pocketed more than NFL players, but for a guaranteed contract, they still get paid if they're released.
That is not to say that teams are actively releasing players for protesting. But you are clearly putting yourself on the line and bringing the attention to yourself when you protest. This will just be one fewer issue for NBA players to consider.
More Games – and More Interviews: With 82 games over the course of a season, and the media time that goes along with each other those games, NBA players are going to have an absolutely massive platform should they decide to protest.
NBA players will have the greatest opportunity to protest, with the least to lose. That is a recipe for protests.
This article originally appeared on