Ex-Hawk Watch: November 29th, 2016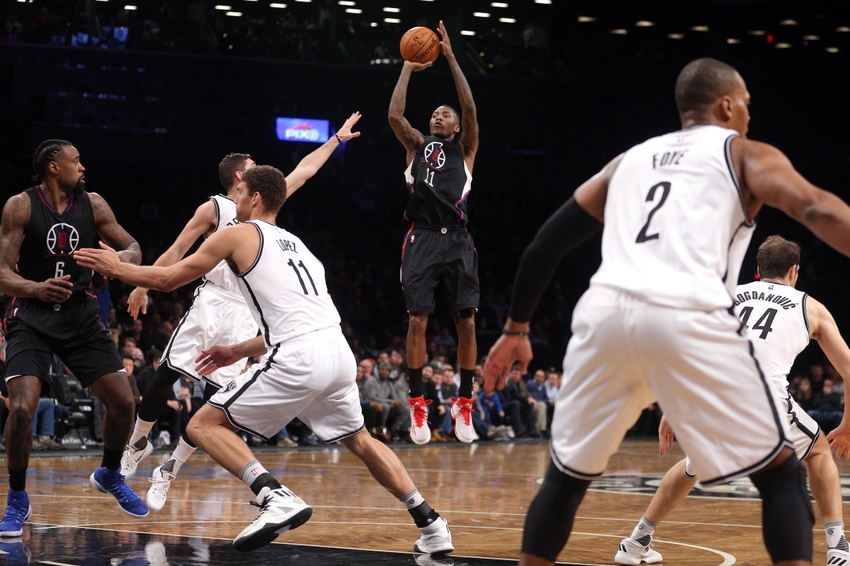 What did your favorite former Hawk do last night?  Look no further than Ex-Hawk Watch, where all your stat-watching needs are fulfilled.
On any given night, there will be a number of players, formerly of the Atlanta Hawks, that now play for other teams. Keeping up with all of the familiar faces can be a hassle; until now. On November 29th, 2016, six of the thirteen active former Hawks played. Let's jump right into the Ex-Hawk Watch:
Did Not Play:
Demarre Carroll (TOR plays MEM 11/30/16)
Devin Harris (DAL plays SAS 11/30/16)
Al Horford (BOS plays DET 11/30/16 )
John Jenkins (PHO plays ATL 11/30/16)
Zaza Pachulia (GSW plays HOU 12/1/16)
Jeff Teague (IND plays POR 11/30/16)
Marvin Williams (CHA; DNP- left knee bone bruise)
Ex-Hawk Watch: November 26th, 2016
Jamal Crawford
11 points, 3 rebounds, 1 assist, 0 steals, 0 blocks in 35 minutes in a 127-122 loss @ Nets
The Clippers' breakdown from a #1 seed to losing to the Brooklyn Nets has oddly come adjacent to Crawford shooting poorly.
Boris Diaw
4 points, 2 rebounds, 1 assist, 0 steals, 0 blocks in 13 minutes in a 120-101 win vs Rockets
Diaw isn't asked to do much for the Jazz, likely until their playoff run. His four points and two rebounds are just enough.
Joe Johnson
11 points, 3 rebounds, 3 assists, 0 steals, 0 blocks in 26 minutes in a 120-101 win vs Rockets
Similar to Diaw, Johnson's impact will likely be better felt when the season gets closer to its' end. But, tonight he shot 60% from behind the arc, and that always helps.
Shelvin Mack
9 points, 0 rebounds, 2 assists, 1 steal, 0 blocks in 20 minutes in a 112-103 win vs Rockets
Mack racked up some quick offense for Quin Snyder's team. He scored 9 points in only 20 minutes, while shooting 80% from the field.
Jason Terry
3 points, 1 rebound, 2 assists, 1 steal, 1 block in 23 minutes in a 118-101 win vs Cavs
The only relevant play from Terry came while he was on the bench. J.R Smith came over to show his respects to the Hawk legend. Only problem was that the ball was live.
Lou Williams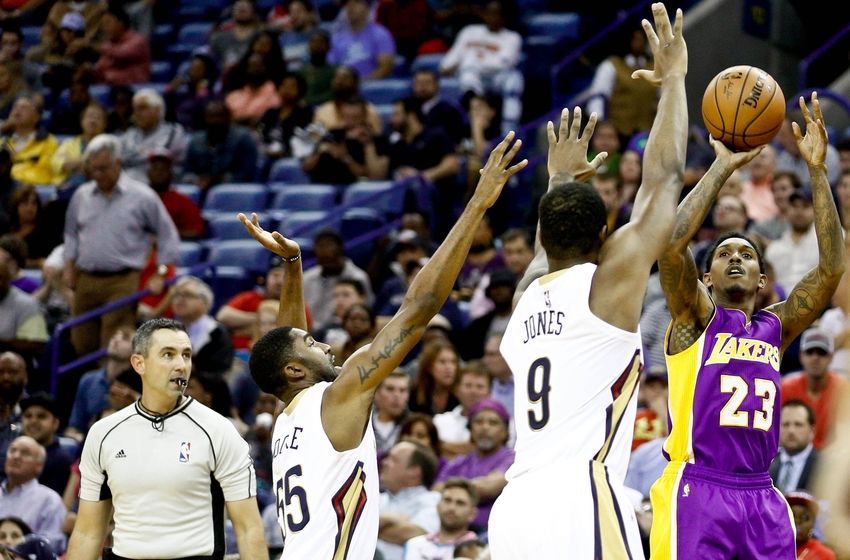 16 points, 4 rebounds, 3 assist, 1 steal, 0 blocks in 16 minutes in a 105-88 loss vs Pelicans
Williams couldn't salvage this game from Anthony Davis' grasp tonight. Davis put up 40 and 15 at home, and the Lakers were without D'Angelo Russell and Nick Young, who left the game with an Achilles injury.
Best Performance of the Night by a former Hawk
Jamal Crawford
Sending a game into double OT seems to be fun. Unless you're on a "championship contender" and the opponent is a team that seemed to have a tangible chance to not win a single game over the course of the 2016-17 season. Crawford always has had a clutch gene, but there is no reason that it should have had to been unleashed upon the Brooklyn Nets.
Make sure to come back daily for your former Hawks' stats! And, follow me on Twitter @ATLPistolPete.
More from Soaring Down South
This article originally appeared on