Ex-Hawk Watch: November 23rd, 2016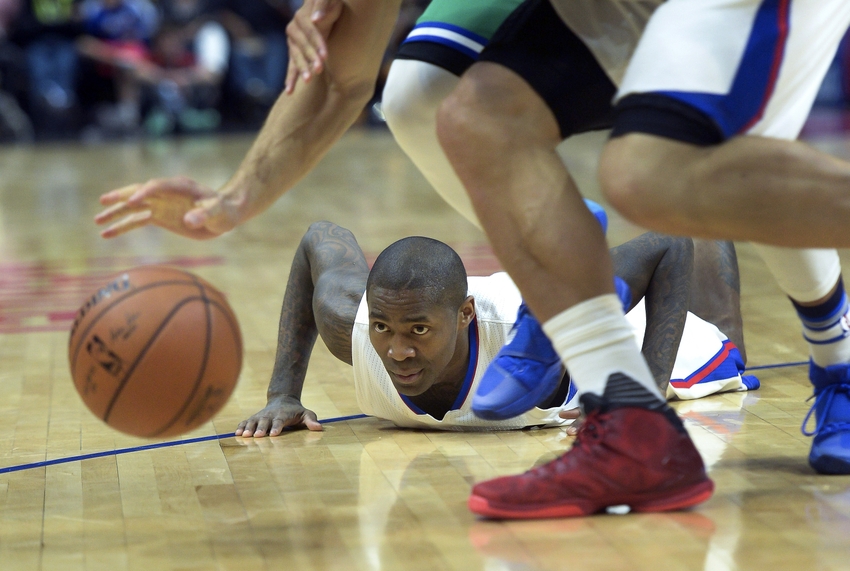 What did your favorite former Hawk do last night?  Look no further than Ex-Hawk Watch, where all your stat-watching needs are fulfilled.
On any given night, there will be a number of players, formerly of the Atlanta Hawks, that now play for other teams. Keeping up with all of the familiar faces can be a hassle; until now. On November 23st, 2016, ten of the thirteen active former Hawks played. Let's jump right into the Ex-Hawk Watch:
Did Not Play:
Devin Harris (DAL: DNP- right big toe)
John Jenkins (PHX; DNP- Coaches' Decision)
Jason Terry (MIL plays ORL 11/25/16)
Ex-Hawk Watch: November 20th, 2016
Demarre Carroll
20 points, 3 rebounds, 2 assists, 4 steals, 3 blocks in 27 minutes in a 115 -102 win @ Houston
Carroll wrecked defensive havoc on the Rockets' offensive machine, becoming only the 5th player this season to rack up four steals and three blocks in a contest.
Jamal Crawford
15 points, 2 rebounds, 2 assists, 1 steals, 0 block in 25 minutes in a 124 -104 win @ Dallas
Yet another scoring outburst from Crawford. It's what's kept him such highly enjoyed by basketball fans all over the world
Boris Diaw
11 points, 3 rebounds, 3 assists, 0 steals, 0 blocks in 23 minutes in a 108-83 win vs Nuggets
Diaw bounded back well from his two-point performance against Denver on Sunday,and helped the Jazz to blow out the Nuggets.
Al Horford
17 points, 6 rebounds, 5 assists, 1 steal, 3 blocks in 36 minutes in a 99 -93 win @ Brooklyn
Against his protege Karl-Anthony Towns, Horford played well in a Celtics win. He helped the team to outscore the young T-Wolves 31-12 in the 4th quarter.
Joe Johnson
3 points, 0 rebounds, 1 assist, 0 steals, 0 blocks in 23 minutes in a 108-83 win vs Nuggets
Iso Joe struggled with his shot, shooting 1-5. That can be expected out of a 35-year old every once in a while and it doesn't happen usually to Johnson.
Shelvin Mack
0 points, 2 rebounds, 1 assist, 0 steals, 0 blocks in 12 minutes in a 108 -83 win vs Nuggets
Mack struggled in limited shot attempts, shooting 0-3. He played little, so it did not hurt the team on an extreme level, but it surely didn't help the win.
Zaza Pachulia
6 points, 3 rebounds, 2 assist, 3 steals, 0 blocks in 18 minutes in a 149-106 win vs Lakers
Pachulia was only forced to play 18 minutes in this offensive showcase, because there is no reason to waste a legend's time. He missed only one shot all night, and refused to turn the ball over. Bless him.
Jeff Teague
11 points, 6 rebounds, 8 assists, 5 steals, 2 blocks in 39 minutes in a 96-85 loss vs Hawks
In his first game against the Hawks, Teague played well, but was over-matched by his former teammates. He nabbed five steals and dished eight assists, showcasing what made him invaluable to the team.
Lou Williams
16 points, 0 rebounds, 2 assists, 1 steal, 0 blocks in 22 minutes in a 149-106 loss @ Golden State
The Lakers were nothing more than victims of an unstoppable Warriors team on this particular night. Williams gave the Lakers his usual scoring output, but in the end, it meant nearly nothing.
Marvin Williams
10  points, 5 rebounds, 1 assist, 1 steal, 1 block in 28 minutes in a 119 -114 loss vs Spurs
Williams bounced back nicely from his poor performance in Memphis, an helped the Hornets put pressure on the elite Spurs.
Best Performance of the Night by a former Hawk
Demarre Carroll
In my 15 years on Earth, I have rarely seen such a "fire fit". After a great all-around game for the former Hawk, there is no other outfit that I could have expected Demarre Carroll to wear. We are only left to assume his choice of footwear; possibly a higher end designer shoe, or a more casual Jordan sneaker. Either way, there is no better way to cap off a great game than a leopard-print headband.
Make sure to come back daily for your former Hawks' stats! And, follow me on Twitter @ATLPistolPete.
More from Soaring Down South
This article originally appeared on