Ex-Cavs coach's Westlake mansion is up for sale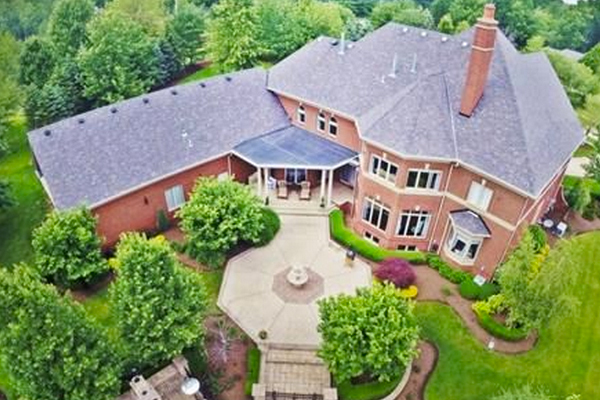 by Jessica Forrester
It would appear that ex-Cavaliers coach Mike Brown is officially bidding farewell to Cleveland, putting his palatial Westlake mansion on the market just last week. So if you've got a spare $2.4 million lying around, you can live large like the former Coach Brown himself.
The 7,500 square foot mansion boasts all of the luxurious amenities you'd expect from a home located on "Chairmans Rowe" (no, I'm not joking… that's actually the street name), including five spacious bedrooms, seven lavish bathrooms, a sumptuous gourmet kitchen and much, much more. Situated on more than two acres of pristine, professionally groomed ground, Brown's mansion offers a "privileged lifestyle that's rarely available," according to its Realtor.com listing.
Because the multi-million dollar price tag isn't quite in my budget, I'd like to imagine the team sleepovers the Cavs could have here instead.
J.R. Smith is shooting pool in the billiards room, while Tristan Thompson is outside, cannonballing into the in-ground swimming pool. Iman Shumpert's perfecting his flat top in the perfectly appointed spa, while LeBron and Kyrie relax poolside in a resort-like cabana. (I assume LeBron has dibs on the master suite, too.)
At the end of the night, the whole team could snuggle up in the state-of-the-art, in-house movie theater to watch the forthcoming movie based on Matthew Dellavedova's life.
I'm just saying… it kind of makes sense.
No word yet if any offers on the mansion have come in, but knowing that current Cavs coach David Blatt is a big fan of team bonding… it might just be the perfect place. There's no bowling alley — as far as I can tell — but he'd have plenty of room to add one.
More from Waiting For Next Year: