Even with Struggles, the Denver Nuggets Are Still a Serious Playoff Threat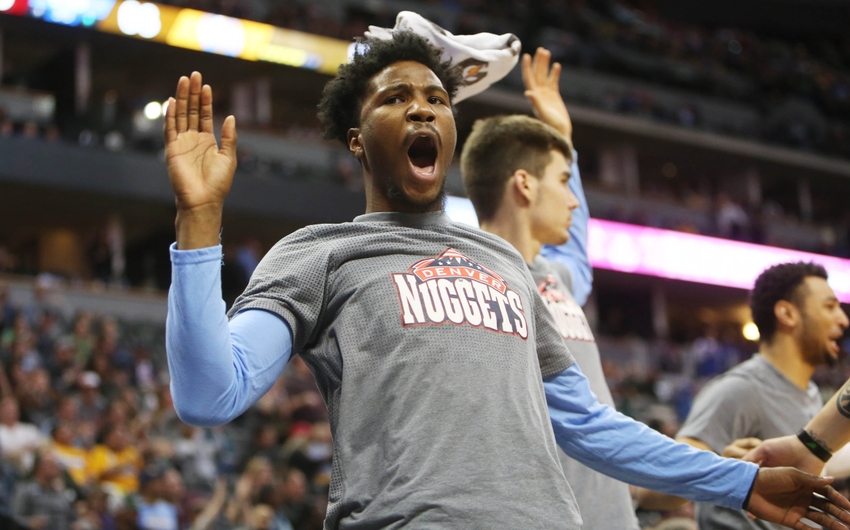 The Denver Nuggets began the season on the outside looking in, but they could be "in" if they continue to play with the tenacity that Coach Malone wants.
Several critical Denver Nuggets would take to their respective pages and post about how the team has struggled, especially after a four game losing streak. But, as of now, the Nuggets sit 7-10, and they could easily bounce back to playoff contention.
Over half to the teams in the NBA make the playoffs. 16 out of 30 will come May, and the Nuggets will be one. After the rare blowout, the Nuggets have compete and should have won games against the Raptors (twice), the Grizzles, and the Thunder.
This young team is being proven early on in the season, and they have been burnt several times at the end of games. With all the turmoil that the Nuggets have faced late in games, isn't it time to cut them some slack.
They have played the last two games without their best player (Danilo Gallinari), and three of their other key players have missed significant chucks of the season. Barton (11 games), Harris (12 games), and Arthur (12 games) should all be set to return here in the next couple weeks.
With that said, the Nuggets sit at the 10th seed in the West, and when healthy would easily trump some of the better ranked teams. Just give it time, Nuggets Nation. This team will come around soon.
As a matter of fact, the Nuggets should be able to 7-3 or even 8-2 in their next 10 games. This team has the potential, and they need to start closing these games out and giving the Mile High hope.
This article originally appeared on