Ersan Ilyasova is Only Going to Get Better With Time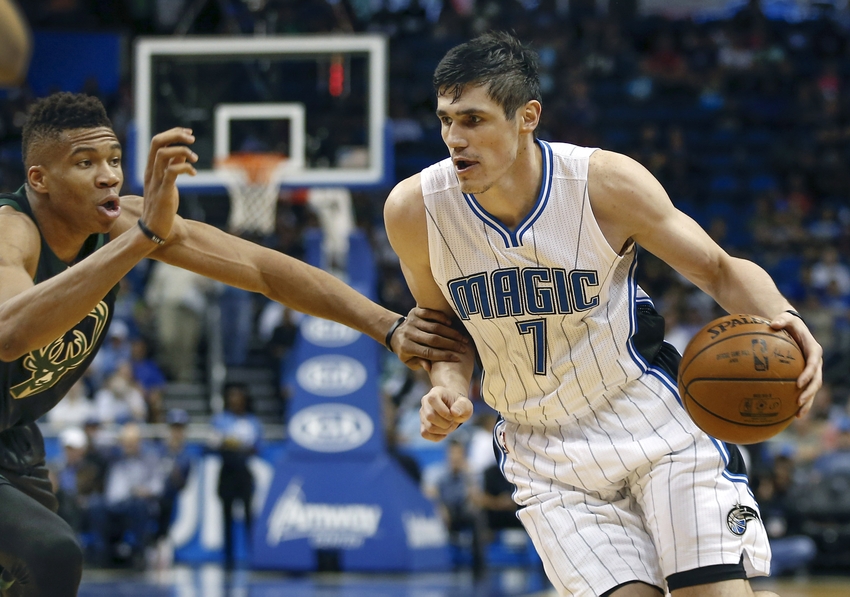 Ersan Ilyasova made his debut for the Philadelphia 76ers on Wednesday, and he's only going to get better than his 14-point game.
What most fans saw from Ersan Ilyasova during Wednesday night's game was a player who fit in pretty well and put up a solid performance in his first game with the Philadelphia 76ers.
Some casual fans who tuned into the game might have been surprised to know that Ilyasova's 14 points, 3 rebounds, and 2 assists were precedented by a 1a.m. flight arrival to North Carolina, and an 8a.m. wakeup call for a team physical to get cleared to play on Wednesday night. After that was an early shoot-around with the team. Hopefully Ilyasova was able to sneak a nap in between all of that and tip-off, but it was clearly a busy day for Ersan leading up to the game.
While Brett Brown and the Sixers did have some time to work with Ersan before the game, it was a bit of a surprise how well Ilyasova did fit in with the team. Then again, it's something we should have expected given how fundamentally sound Ilyasova is.
More from The Sixer Sense
He showed that off in full form against the Hornets. When Ilyasova was in the game, he was rarely standing in one spot on the floor. While that may have been because he hasn't been fully immersed in Brown's playbook yet, it worked really well for him and the Sixers in numerous ways.
Ersan was setting screens that were actually effective, something the Sixers have had a lot of trouble with over the last few seasons. His screens were getting his teammates open, and forcing bad switches from the opponents on defense, often setting him up for open shots and good looks. That was a big reason he was able to take six 3-pointers throughout the evening.
Ersan also did things like cut well, and was rarely on the same spot twice in the same offensive set. It was a fundamental showcase, and that's something the Sixers can work with. A lot of the rest of the players on the team struggle with some of those areas, and Ersan clearly does not.
It should also be remembered that this was Ersan's first day with the team, and things really can only go up from here. The Sixers now have two days before their next game against the Cleveland Cavaliers, and the Sixers can begin to work with Ersan and actually nail down a role with him within the offense.
What Ersan brings to the offense is the ability to make room for Joel Embiid. Ilyasova talked before the game about how he can space the floor for the several big men the Sixers have. He says he has experience doing that.
"Obviously, be part of Detroit Pistons last year, they got [Andre] Drummond. We kind of tried to do the same concept as far as just space the floor for him. I think it worked really well."
Ilyasova worked incredibly well during Wednesday night's matchup. That's because he's a fundamental player who understands a few things, and can do them very well. He can cut, he can move around, he can set screens that benefit him and his teammates, and he can shoot the ball well.
Those things are something we haven't seen from any Sixers yet this year or last year. Moving forward, the Sixers can work with his skill set and give him a defined role with the team. After his 14-point Wednesday night game, we should only be expecting better and better performances from Ersan and the Sixers.
This article originally appeared on