Ernie Johnson delivers powerful take on 2016 election (Video)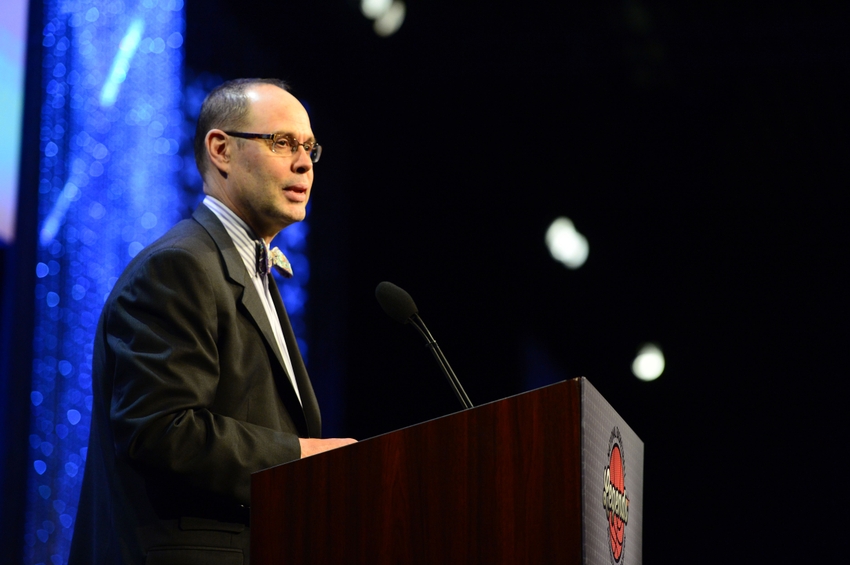 NBA on TNT's Ernie Johnson delivers a powerful take on the 2016 Presidential Election, providing optimism for many in these trying times.
The 2016 Presidential Election in the United States of America had many people torn between two candidates that they didn't really like or couldn't relate with. Republican nominee Donald Trump won the 2016 Presidency over Democratic nominee Hillary Clinton.
The election is still very much on most of our minds. It's something we're going to have to work together on. NBA on TNT's host Ernie Johnson tackled this burning topic head on during halftime of the Chicago Bulls' game against the Miami Heat being shown on TNT.
Ernie Johnson's thoughts on the presidential election. https://t.co/mONk8ZCcBY

— NBA on TNT (@NBAonTNT) November 11, 2016
Johnson struck a chord for the many Americans who felt alienated by both candidates. He said he had major trust issues with Clinton and couldn't get past much of the rhetoric associated with the Trump campaign.
Johnson said for the first time in his adult life that he went to the poll and wrote-in his choice for President of the United States of America: John Kasich.
More on FanSided:
Johnson said that he knew Kasich had no shot at winning the Presidency, but he left the poll feeling good about it, as he did not compromise his moral fiber in this election. He wants us to be optimistic and give President-Elect Trump the chance to bridge a divided nation.
He's hopeful that Trump will be all-in on doing what's best for America. Johnson said all the right things to help us try to unify in these trying times. To make progress, we're going to have to come together and try to be the best Americans we can be. We can't possibly be that different from each other to not find some common ground to build on.
More from FanSided
This article originally appeared on