Elton Brand Retiring From NBA at Conclusion of Preseason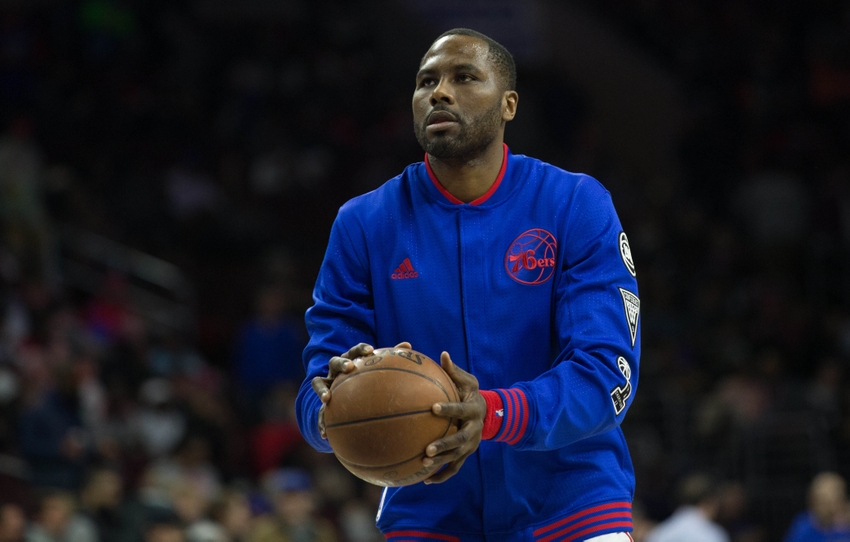 Philadelphia 76ers forward and veteran presence Elton Brand has officially announced he will retire at the conclusion of the preseason.
Elton Brand has become an integral part of the roster building and development of young plaers over the past season for the Philadelphia 76ers. Brought on as a surprise partway through last year, Brand didn't play in very many games at first, and was said to be a voice of wisdom in the locker room.
At the conclusion of last year's regular season, many figured that Brand's time with the team, and subsequently in the NBA, was over. But the Sixers signed him to a deal for the season, looking to bring him back to coach the young guys again for another year.
He didn't play in any of the team's preseason games. With roster cuts looming, and the team having to part ways with 5 players, Brand and the team likely came to a conclusion — it was best for Brand to retire. That eases his life, as well as the Sixers, since they don't have to cut as many players now.
More from The Sixer Sense
After the Sixers practiced on Thursday prior to their last preseason game in Miami on Friday, Brand came out with his daughter in a suit, and announced in a press conference that he is retiring from the NBA after 17 seasons.
The entire Sixers team, as well as the media, crowded around Brand to give goodbyes and hear some of his final words as a player.
Brand said to the media that he plans on staying accessible to the team, and it wouldn't be a huge surprise to see him pick up some sort of assistant coaching job or adviser role with the team in the near future. For now, however, he likely plans on spending time with his family.
Following the presser, teammates met with Brand and embraced him, fully supporting his decision.
Jahlil Okafor said that Brand, "was like a big brother to me. Somebody easy to talk to about anything."
Last season, Brand lended his winter car to Okafor so that Jah wouldn't have to spend money just yet on a vehicle to get through the snow. He was really a mentor and great guy to a lot of these players.
Embiid certainly didn't contribute a whole lot that translated into immediate wins with the Sixers, but his impact on this team will be felt individually by each player throughout their career. His words of wisdom were clearly helpful and impactful, and he will surely be missed, even throughout this first season without Brand on the squad.
The Sixers play the Miami Heat on Friday. Brand has not played in the preseason yet, but it wouldn't be a huge surprise to see him show up for a few minutes in his final chance at NBA basketball.
This article originally appeared on