Early Report Cards: Willie Cauley-Stein, Garrett Temple, Ty Lawson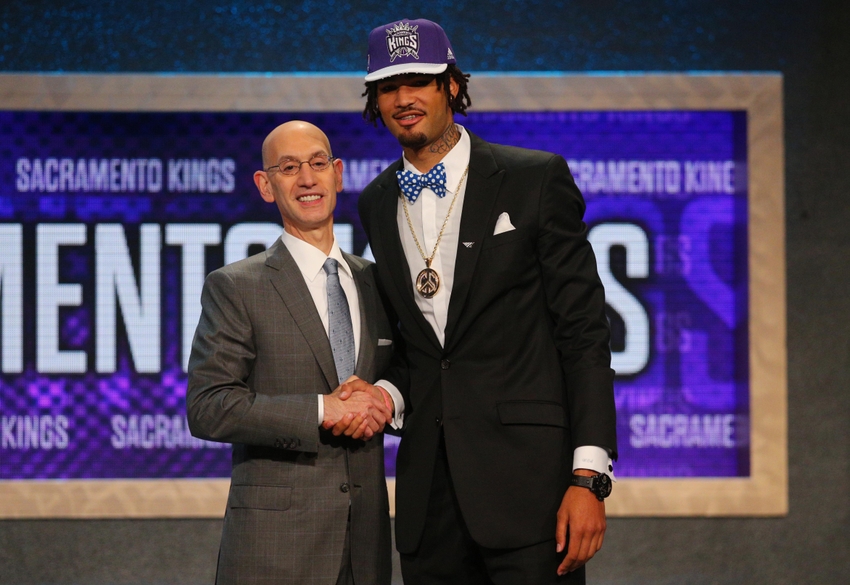 It's early, but let's look at the early returns: Who is living up to expectations and who is not–Willie Cauley-Stein, Garrett Temple, and Ty Lawson.
Willie Cauley-Stein
Willie was drafted as a rim protector with little expected scoring upside. Last year, his rookie year, he notched 6.4 rebounds in 25.9 minutes. This year, so far, he seems to be trying to defend against all five positions and averaging just 0.8 rebounds per 15 minutes. Time to see Labissiere get some minutes? Or keep Willie under the bucket?
Garrett Temple
Garrett Temple was an eyebrow raising signing. At $8 million per year for a shooting guard whose three-point career production was at 33%, who was thinking what? So far in this early stage, Temple is averaging just 4.3 points in 18.7 minutes and not shooting out the lights from the perimeter, recording just 20%.
Temple replaced Seth Curry at shooting guard, whose three-point production over a short career is 43.8%. Curry, who was released without compensation, did well in preseason with the Dallas Mavericks, but has been slow to follow up on his production in the October exhibition games.
Ty Lawson
Ty Lawson came to the Kings with red lights blinking over his multiple DUI's. He's shooting just 35.1% from the field while distributing 6 assists per game (career 6.2) in 33.3 minutes of play. At just 6.8 points per game to date, Kings fans fervently await Darren Collison's return from suspension.
Other Thoughts
Only DeMarcus Cousins (26.8 points in 32 minutes) and Rudy Gay (23.8 points. in 34.4 minutes) have scored to their generally excellent form. Two guys do not make a basketball team.
This year's draft class: Malachi Richardson, Skal Labissiere, and Georgios Papagiannis have seen a combined total of two minutes on the court through six games.
Almost everything rides on Dave Joerger's coaching to pull the roster together.
This article originally appeared on