Dwyane Wade says communication with the Miami Heat was mishandled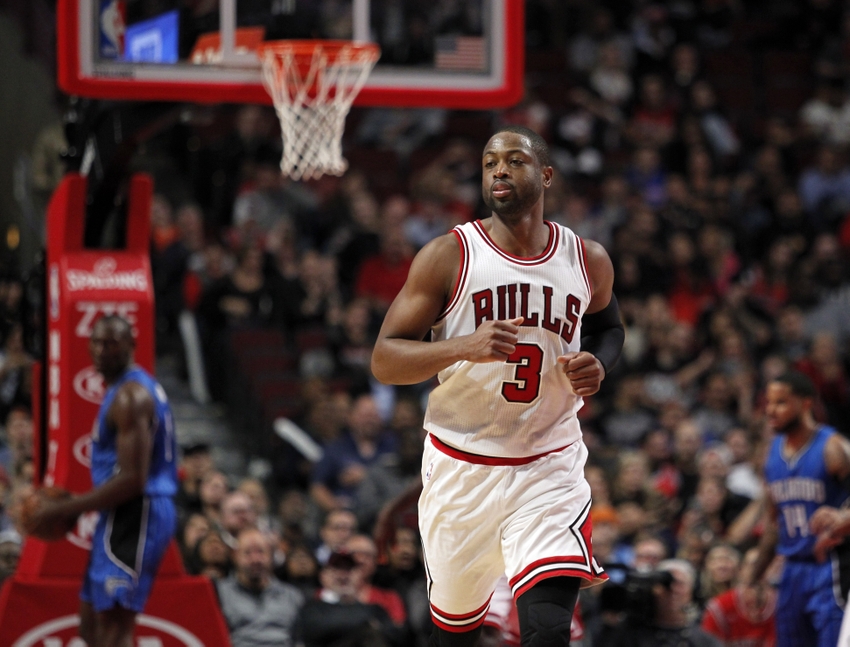 With his first game back in Miami on Thursday, current Chicago Bulls guard says he still hasn't spoken with Miami Heat team president Pat Riley.
Dwyane Wade said he wasn't going to sit around and wait for the Miami Heat to re-sign him this summer, and he felt that the front office took him for granted in a candid interview with CSN Chicago.
"Definitely," said Wade when asked if he felt a certain way about where he fit on the pecking order. "The biggest thing, is all about the way you communicate. I understand this business just as good as anybody. But it's a way, someone like me, a way you communicate what you're trying to do, and how you're gonna do it and what it looks like for me."

"That's it. When you get respect, that's what you get back," Wade said. "I've given nothing but respect. I feel like a lot of things in this world and this league are mishandled from the notion of communication. That's it.

"At the end of the day, I talked to those guys and I told them, 'It's free agency. I understand y'all have a job to do, and I have a job to do as well.' I let it be known I was going to be a free agent and I wasn't waiting by the phone for them to call me."
These are some of the sentiments and issues we were already aware of. That there was a communication breakdown between Wade and the front office. It did seem that Pat Riley and Micky Arison maybe took Wade for granted, but so did Heat fans and the rest of the NBA. It was shocking that Wade left. Everyone though he would just re-sign as he always has.
The Heat prioritized re-signing Hassan Whiteside and making a run at Kevin Durant, and not giving Wade a "Kobe deal." Which I totally get. It did seem like–from Wade's perspective–he was left in limbo throughout this process. Could Riley have included him more? Did he try?
We've really not heard much from his side, but it doesn't seem like Riley was willing to share that power with Wade. Recently, that's been more evident than ever.
"It's his show," Wade said. "For the most part, he's the one who's always there. The players come and go (laughs).
According to Wade, he still hasn't spoken to Riley. Maybe that will change when Wade returns to AmericanAirlines Arena for the first time when the Heat and Bulls play Thursday night.
This article originally appeared on