Dwyane Wade: LeBron thought Heat would give me 'Kobe deal'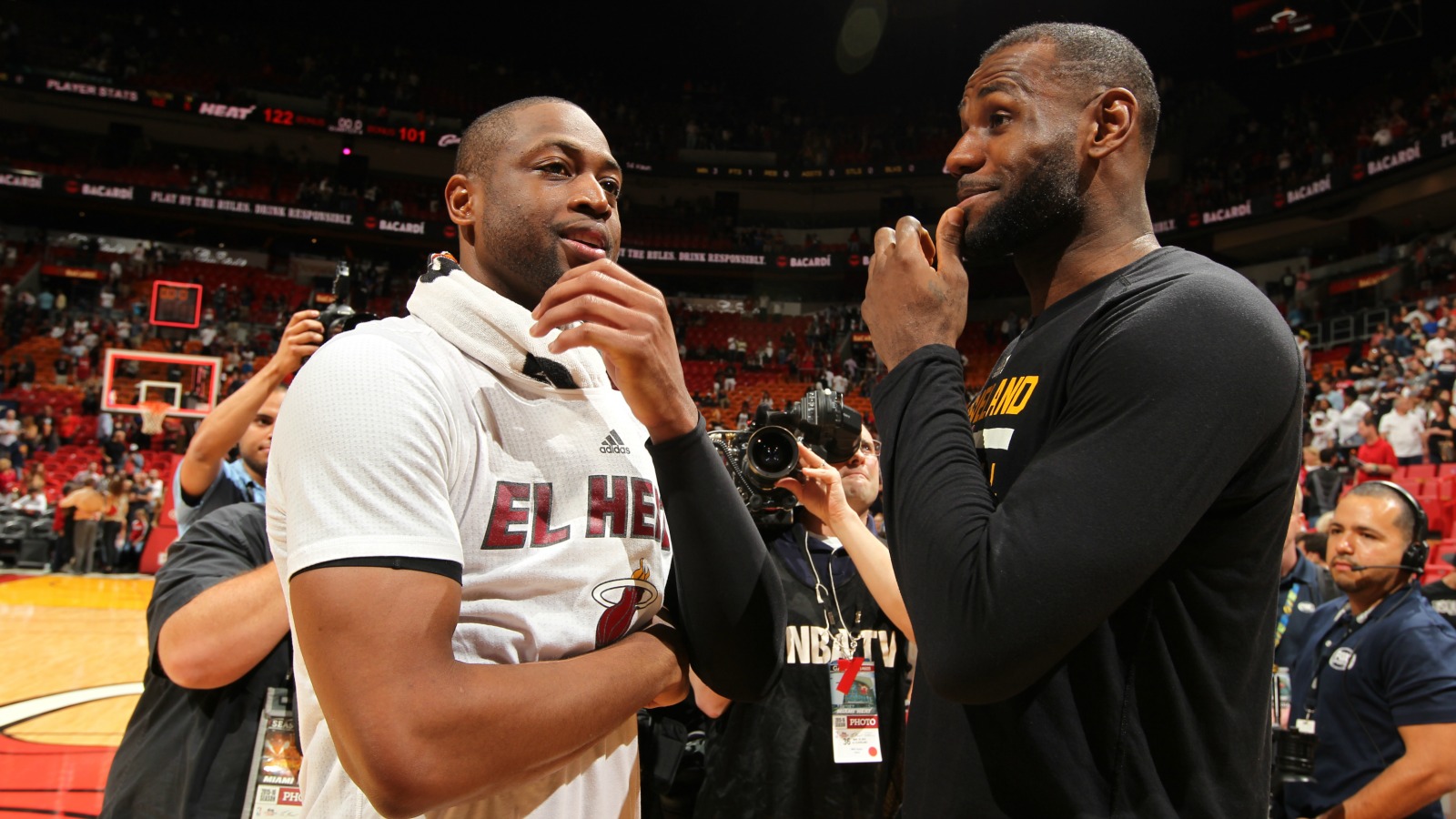 It appears it wasn't just NBA fans who were stunned the Miami Heat couldn't find common ground with their former franchise player Dwyane Wade. Even three-time Finals MVP and former Wade teammate LeBron James was shocked that the Heat didn't do for Wade what the Los Angeles Lakers once did for Kobe Bryant.
In an interview with the ESPN, Wade reveals a conversation he had with good friends James and Chris Paul leading up to his decision to severe ties with the Heat after 13 years.
"They was in disbelief that I didn't have any deal that I wanted," Wade told the outlet. "Bron always said when we was in Miami, he always said, 'D-Wade is going to be like Kobe. He's going to get that Kobe deal.'
"So I think their disbelief was, 'Why are you even a free agent? You shouldn't even be."
In 2013, the Lakers gave Bryant a two-year, $48.5 million extension, a deal that rewarded the Lakers icon for his years of service with the franchise. But the Heat — and certainly team president Pat Riley — must have been wary to offer Wade a similar deal after seeing what happened to the Lakers in recent years.
Wade eventually signed with his hometown Chicago Bulls, getting a two-year, $47 million deal. Wade's departure came after a second consecutive summer of contentious negotiations with Miami.
The 12-time All-Star guard watched the Heat give Hassan Whiteside a four-year, $98 million contract at the start of this year's free agency. Wade then waited as Miami tried to convince Kevin Durant to sign, only to see the four-time scoring champ join forces with the Warriors.
Wade reportedly sought a two-year, $50 million deal, something the Heat apparently weren't willing to offer despite him helping the franchise win its only three titles.