Dwyane Wade heavily cheered in return to Miami (Video)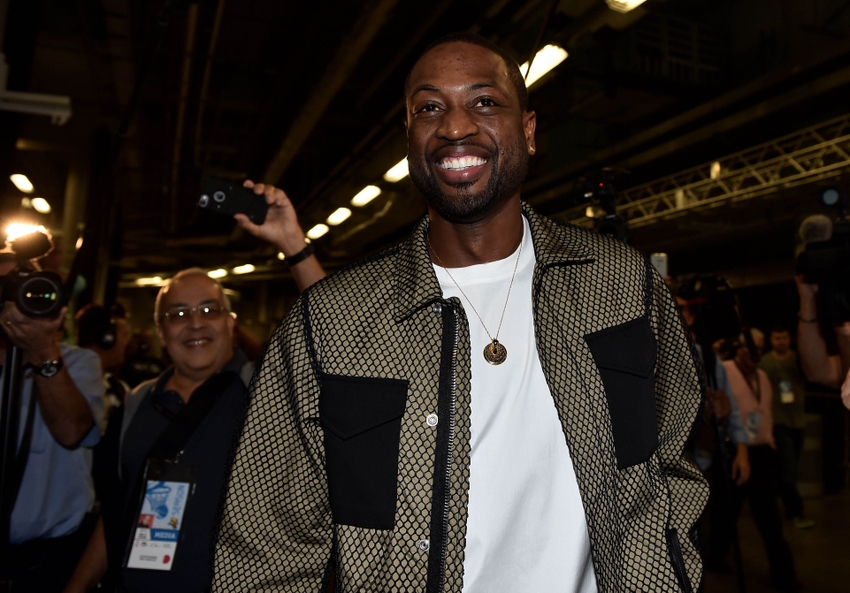 Dwyane Wade returned to the American Airlines Arena on Thursday night and received a warm reception
As is always the case, there were some shocking developments this past summer with NBA Free Agency. Undoubtedly, though, one of the biggest shocks was Dwyane Wade deciding that his time wearing a Miami Heat uniform was over and choosing to head home to Chicago to play for the Bulls to probably end his illustrious career.
Since the moment the signing took place in the summer, some were wondering what it would be like the first time Wade walked back into the American Airlines Arena, this time as a visitor. Well, that moment happened on Thursday night as the Bulls go on the road to take on the Heat.
And as many really expected, the three-time NBA champion was met with a chorus of loud cheers from his former home fanbase.
And for some even better perspective, here's the cheers as heard from floor level in Miami.
AND NUMBER 3… pic.twitter.com/Scausj5CJ5

— Tim Reynolds (@ByTimReynolds) November 11, 2016
Some people might be shocked by this, but the reality is that they shouldn't be at all whatsoever.
Sure, it hurts the people of Miami to see arguably the greatest sports star in the history of the city wearing the uniform of someone else, but given the circumstances of his departure from the organization this summer, they also understand. They understand what was going on between Wade and Riley, and they've come to terms with the fact that this was bets for all parties involved.
But what we learned here on Thursday night is that no matter what uniform he wears, the people of Miami will always consider Wade their own in some form or fashion. He brought them three titles during his time there, so really, how could they not?
The only thing that will change those cheers to boos is when he starts dropping buckets on Thursday night against the Heat.
More from FanSided
This article originally appeared on