UPDATE: Bulls reportedly making serious pitch to sign Dwyane Wade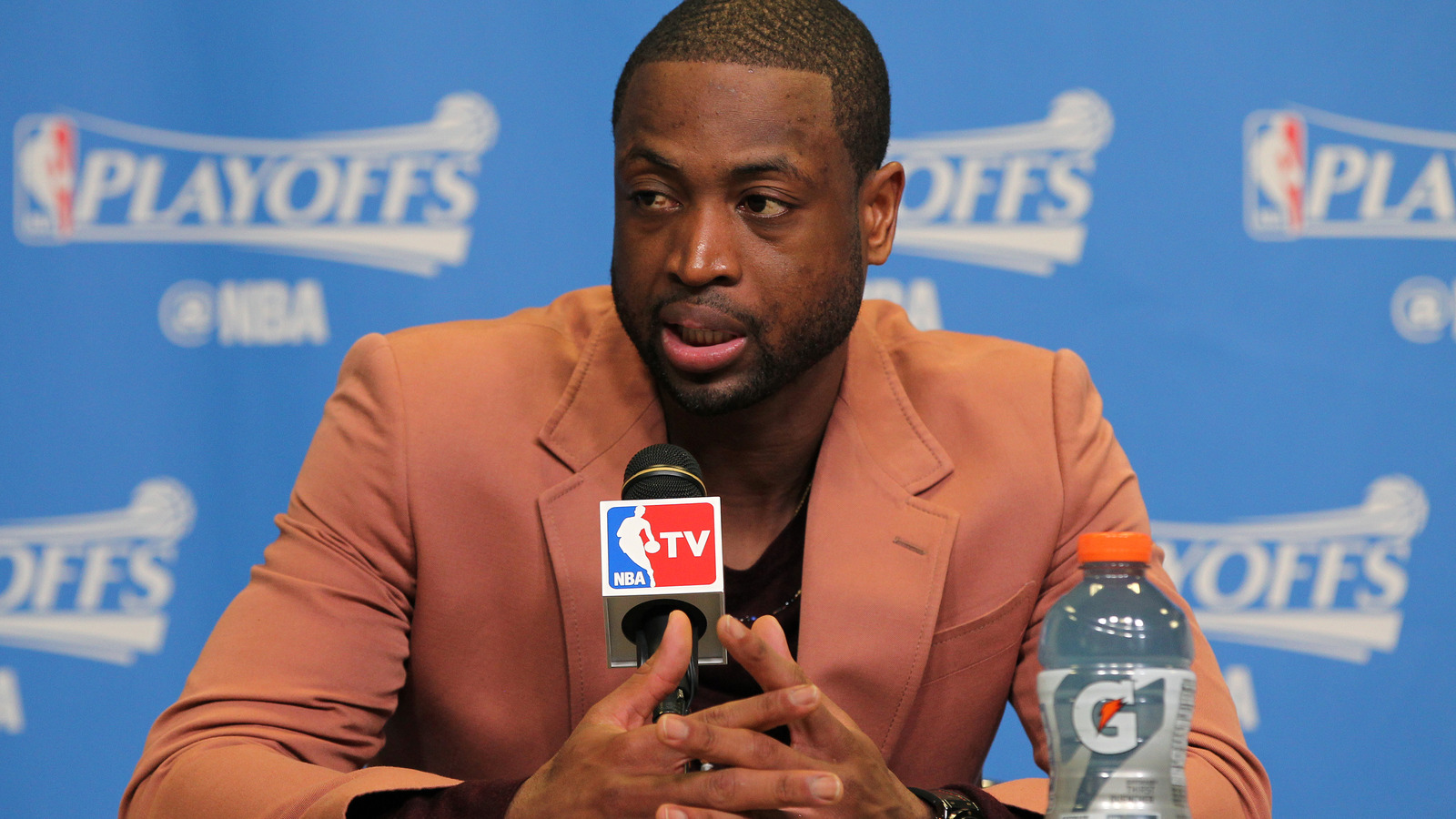 Updated 8 p.m. ET: The Chicago Bulls are trying to unload players to make room to sign Dwyane Wade, The Vertical's Adrian Wojnarowski reports.
Updated 2:45 p.m. ET: Disgruntled free agent Dwyane Wade is expected to hear from multiple suitors today, including one that was off the table just yesterday.
He also will get another meeting with the Miami Heat.
According to The Vertical, Wade formally met with the Denver Nuggets — who were expected to have a two-year, $52 million offer in hand.
And after it reportedly had been scrapped, a meeting with the Milwaukee Bucks also was back on the table. Wade played his college ball at nearby Marquette.
The Chicago Bulls, his hometown team, also had planned to make their pitch to Wade, but circumstances didn't cooperate.
Wade's contract negotiations with the Heat have taken a contentious turn this offseason, with the star guard appearing to be miffed at the team focusing more on re-signing Hassan Whiteside and pitching Kevin Durant than working on a new deal for him.
According to Yahoo's Adrian Wojnarowski, however, Heat owner Micky Arison will meet with Wade one-on-one on Wednesday in a last-ditch effort to salvage the situation.
The Heat's most recent offer is said to be two years at $20 million per, but Wade is reportedly seeking at least $50 million after taking pay cuts in the past to help the team fill out the lineup.
There were rumblings on Tuesday about LeBron James potentially trying to sway Wade into joining him in Cleveland, but later reports contended that was not the case.
Sources on @TheVertical: Free agent Dwyane Wade and Denver officials just completed a 2.5 hour meeting in New York.

— Adrian Wojnarowski (@WojVerticalNBA) July 6, 2016
Sources on @TheVertical: Beyond Denver meeting for Dwyane Wade in New York today: Milwaukee, Chicago meetings set. Miami possible too now.

— Adrian Wojnarowski (@WojVerticalNBA) July 6, 2016
Sources on @TheVertical: So far, closest Wade has to a third-year on deal: Chicago w/ a partial guarantee. Denver, Miami offering two years.

— Adrian Wojnarowski (@WojVerticalNBA) July 6, 2016
Sources on @TheVertical: Nuggets officials meeting with Dwyane Wade on Wednesday, armed with two-year, $52M offer. https://t.co/q9UG8LMerG

— Adrian Wojnarowski (@WojVerticalNBA) July 6, 2016
Miami's getting its final sit-down with free agent Dwyane Wade, league sources tell @TheVertical: Meeting set with owner Micky Arison today.

— Adrian Wojnarowski (@WojVerticalNBA) July 6, 2016
Sources: Bulls cancelled meeting, flight kept getting pushed back. If Wade is still serious, Chicago could travel to meet him on Thursday.

— Adrian Wojnarowski (@WojVerticalNBA) July 6, 2016
Dwyane Wade's meeting with Bucks owner Marc Lasry in New York City has wrapped up, league sources say

— Marc Stein (@ESPNSteinLine) July 6, 2016
Sources: In last few hours, Bulls calling teams to unload contracts, trying to create space to sign Dwyane Wade. Wade is serious about them.

— Adrian Wojnarowski (@WojVerticalNBA) July 6, 2016
Those are difficult contracts to unload without incentives (picks). Tougher roster decisions could loom if Chicago wanted to sign Wade.

— Adrian Wojnarowski (@WojVerticalNBA) July 6, 2016
Sources: Two players Bulls are calling everyone with space on: Jose Calderon and Mike Dunleavy. Those contracts get them toward Wade space.

— Adrian Wojnarowski (@WojVerticalNBA) July 6, 2016
Also driving Bulls' pursuit of Wade: A more competitive team in 16-17 and Wade's presence could help land max player in '17 free agency.

— K.C. Johnson (@KCJHoop) July 6, 2016