Dwyane Wade's 5 greatest moments as a member of the Miami Heat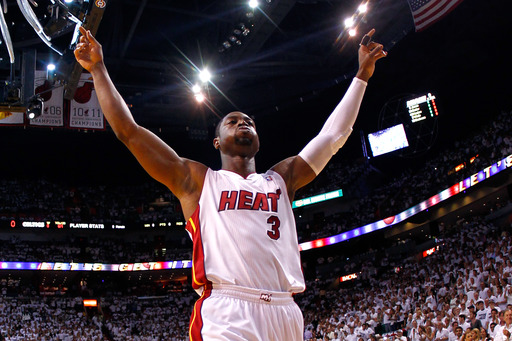 There's no simple way to put it: The news that broke late Wednesday that Dwyane Wade was leaving the Miami Heat and signing with the Chicago Bulls was nothing short of shocking. After 13 years, three NBA titles and five NBA Finals appearances, one of the most successful runs by one player in one city is over.
Whether Wade should have left or stayed in the only city he's ever known is a conversation for another day, but today is a somber day in both Miami and for Heat fans who have seen "D-Wade" become synonymous with the city as a whole.
I wanna say THANK YOU to #HeatNation… I've read and felt you guys love from afar. thank you for appreciating my 13 years. #FamilyAlways

— DWade (@DwyaneWade) July 7, 2016
The hardest part was leaving u guys. Y'all have supported me thru all my UPs but most importantly my DOWNS.

— DWade (@DwyaneWade) July 7, 2016
It's also a day for celebration.
With Wade officially leaving Miami, here are his five finest moments in a Heat uniform:
Long before the era of "The Big Three" or even "The Big Two" with he and Shaq, Wade began his career as a 21-year-old rookie in 2003. And he started off with a thud, as the Heat went 5-15 to start the season before getting hot late and making the playoffs with a 42-40 record.
There, they played the New Orleans Hornets in the first round (no, I don't remember New Orleans being in the East, either), and D-Wade showed the first of the playoff heroics that would eventually come to define his career.
He scored 21 points in his playoff opener, including a seven-foot jumper with just a few seconds left to beat the Hornets in Game 1.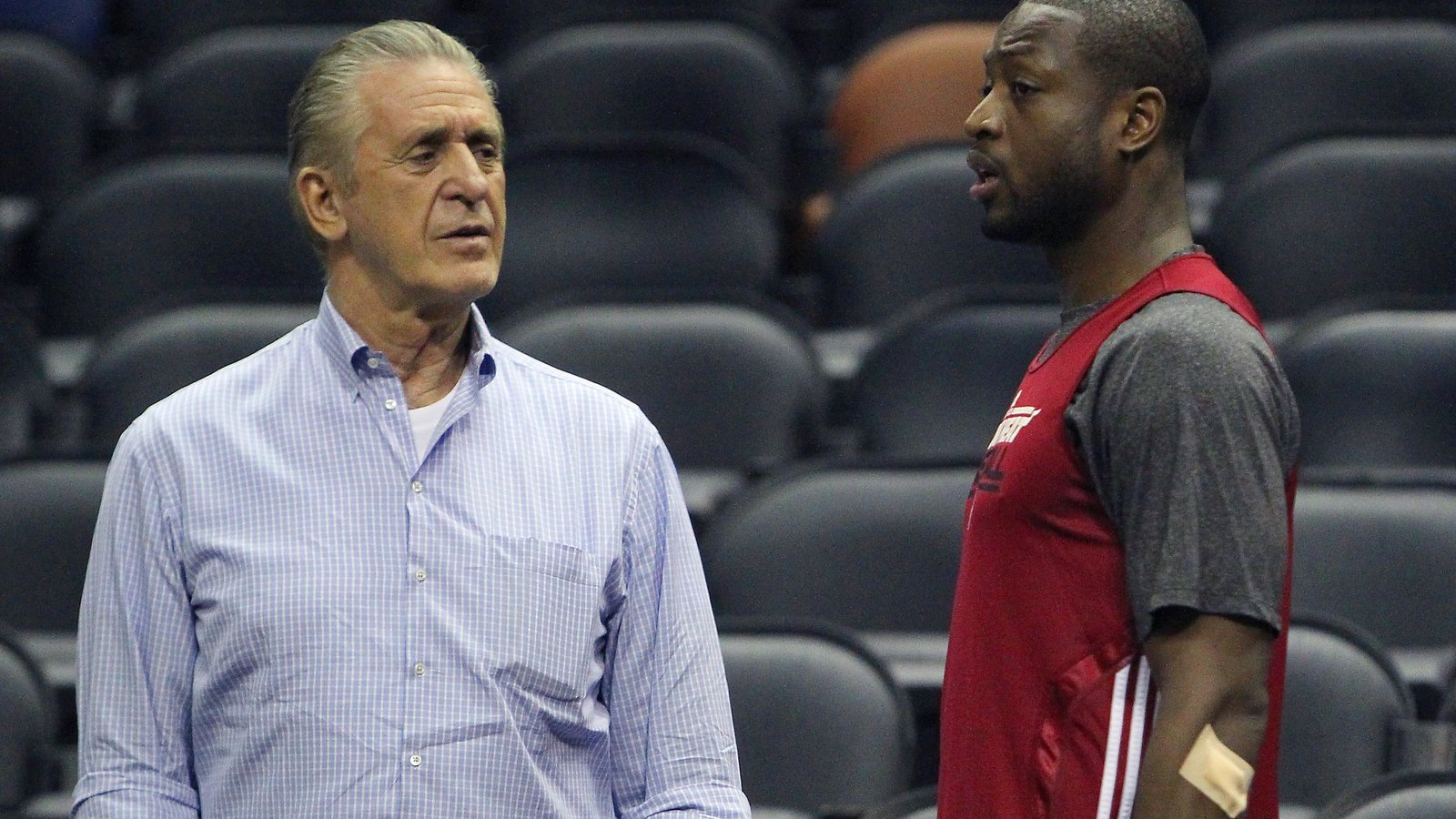 Miami went on to win the series, giving Wade his first playoff series victory. The Heat eventually lost to the Indiana Pacers, who finished the 2003-2004 season with the best record in the NBA.
After two injury-plagued years in 2007 and 2008, Wade bounced back in a big way in 2009 by winning the NBA's scoring title by averaging 30.2 points per game.
That explosive season was foreshadowed the previous summer, after Wade led Team USA in scoring at the 2008 Olympics. And it continued for the next 10 months with scoring binge after scoring binge, including several unforgettable performances.
That included a 50-point game against Orlando shortly after the All-Star break, a 35-point, 16-assist performance in Shaquille O'Neal's first game back in Miami (after getting traded by Phoenix), and a truly transcendent 41-point, nine-assist, seven-steal and seven-rebound game against LeBron James and the Cleveland Cavaliers.
Speaking of LeBron…
Of course no recap of Wade's time in Miami would be complete without memories from "The Big Three Era," and none is more memorable than Game 4 of the 2013 Finals.
In pursuit of back-to-back titles (the Heat beat Oklahoma City the previous year), Miami fell behind the Spurs, 2-1, heading into a crucial Game 4 in San Antonio. Wade turned back the clock with a brilliant 32-point, six-steal performance in a 109-93 win.
LeBron added in 33 points and 11 rebounds, while Chris Bosh chipped in 20 points and 11 boards in what might have been the single-greatest collective performance by "The Big Three" in their entire time together.
They eventually went on to win the championship in seven games, the final Larry O'Brien Trophy they'd win together.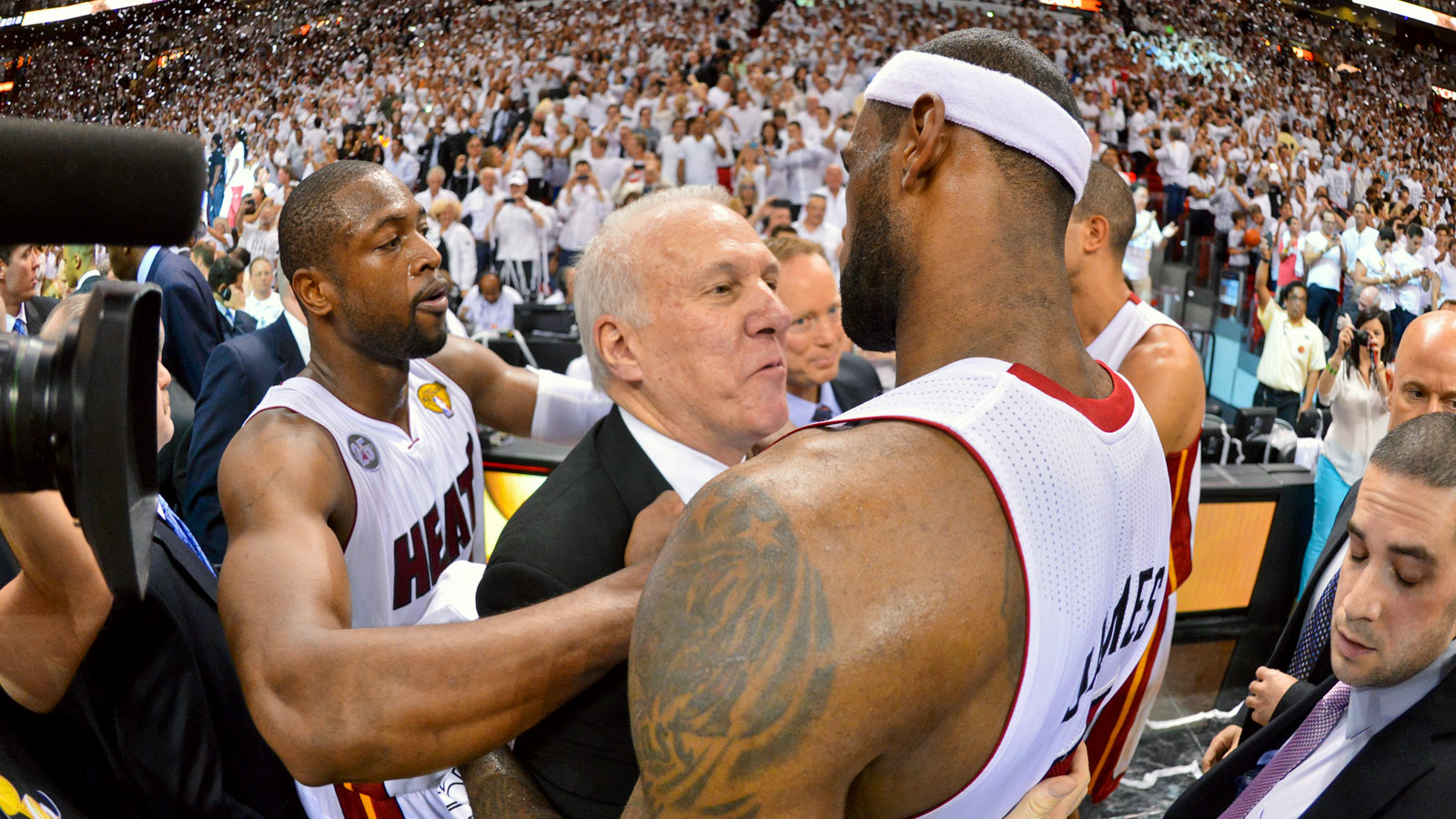 Simply put, the 2006 Finals is when Wade went from "good" to "flat-out megastar."
After the Heat fell behind 2-0 in the series against the Dallas Mavericks, Wade literally put the team on his back, and Miami never looked back.
Wade's final four scoring totals from that series look like something straight out of a video game, as he scored 42, 36 and 43 in Games 3-5, before a 36-point performance in a Game 6 clincher in Dallas.
With the performance, Wade was named MVP of the 2006 Finals.
At just 24 years old, he was the fifth-youngest player to ever receive the honor at the time.
For as great as Wade was individually during his time in Miami, his single-greatest moment was when he put ego aside and allowed "The Big Three" to form. And he did in fact put ego aside as he actually took less money than LeBron or Chris Bosh to stay with Miami and bring in those two superstars to play alongside him.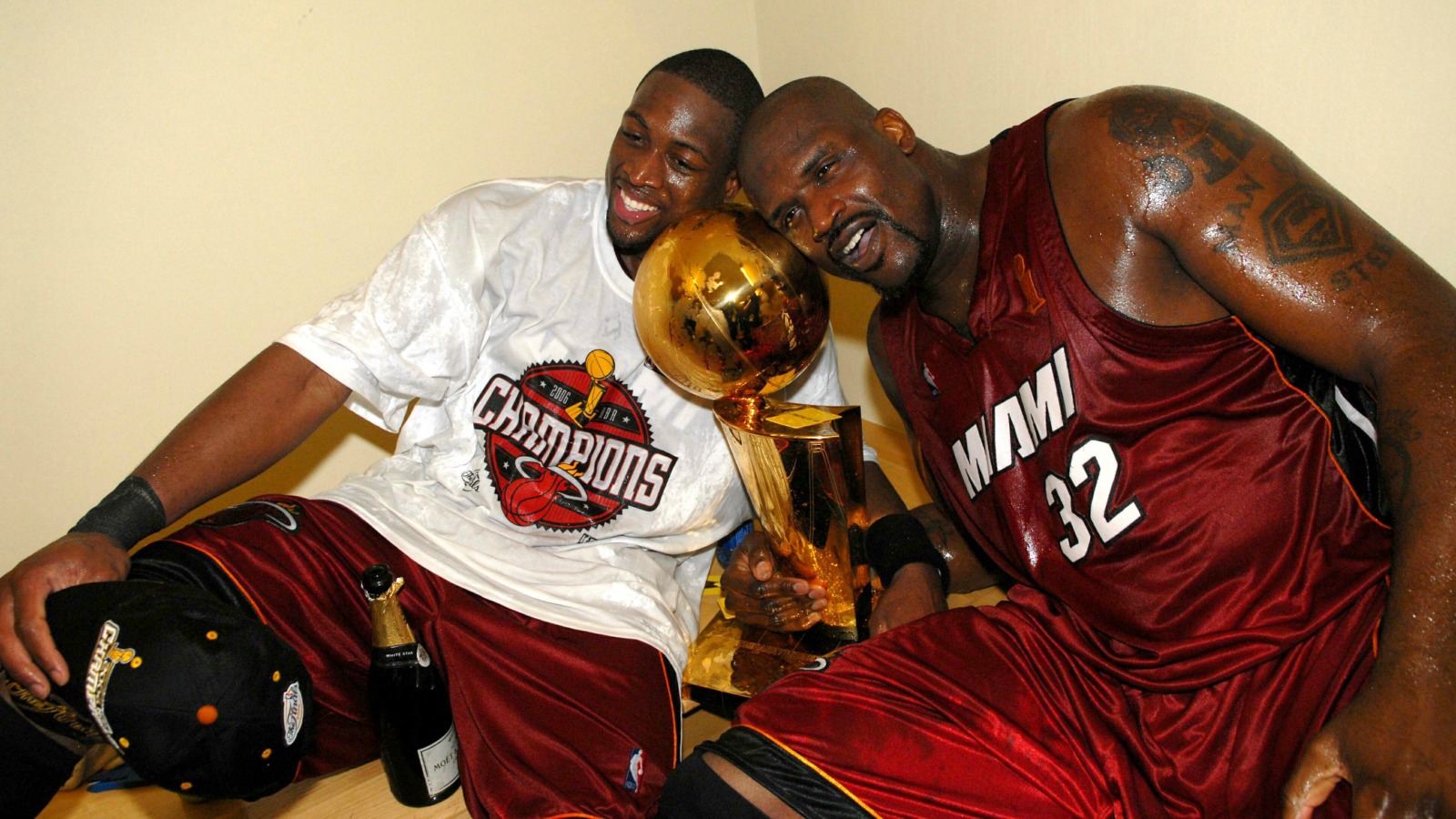 Safe to say that the decision worked out well for Wade, as the organization reached heights with LeBron and Bosh that it simply couldn't have without them. That included four straight NBA Finals appearances and titles in 2012 and 2013.
For all the success Wade had before arrival of LeBron and Bosh, and after the departure of James, his legacy in Miami will forever be tied in part to those two.
It will be interesting to see if he can create a new legacy in Chicago.