Dwight Howard reveals how bad his relationship with the Rockets really is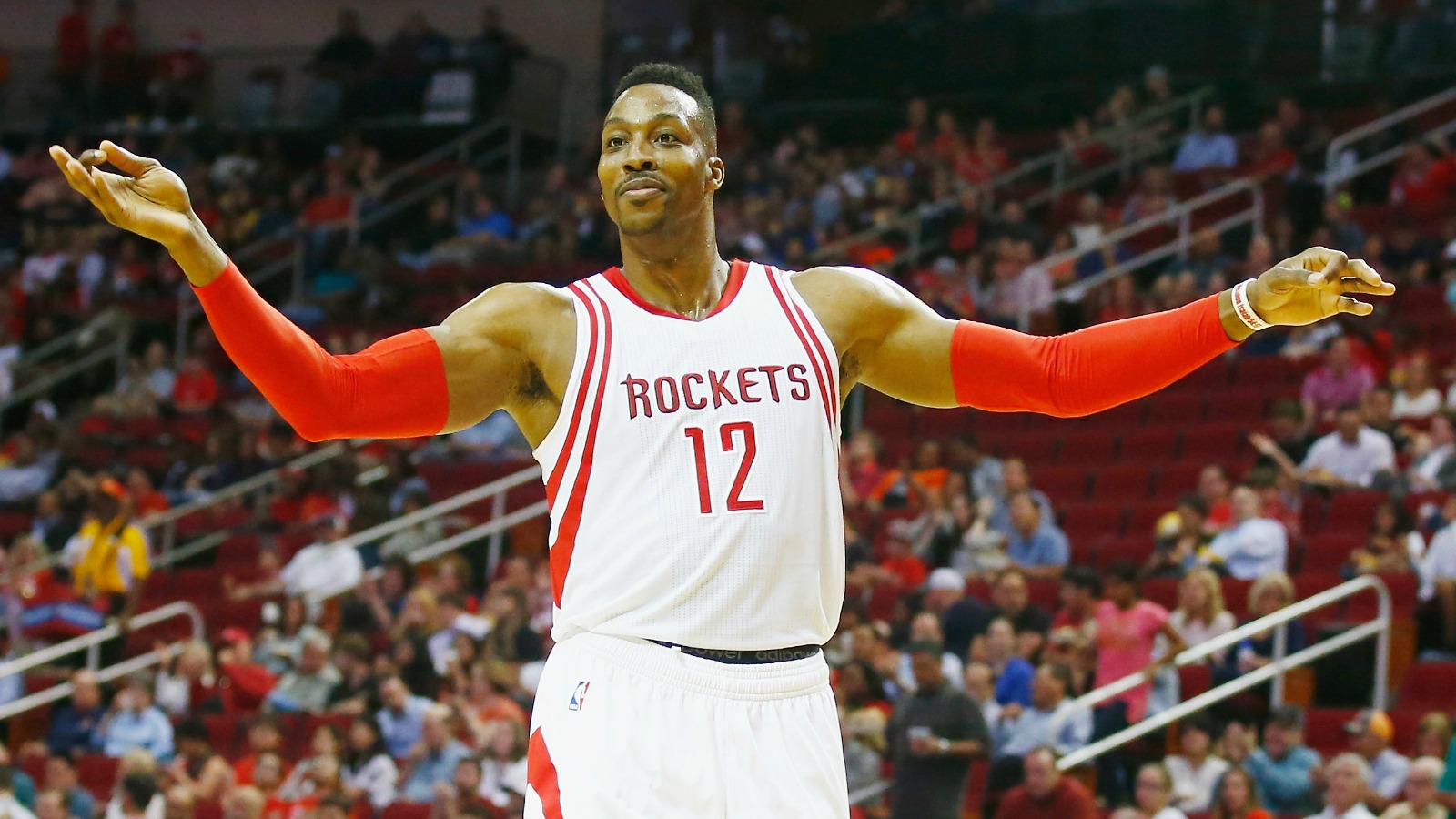 It doesn't look like Dwight Howard's tenure with the Houston Rockets will end on good terms.
Even though the three-time Defensive Player of the Year is technically still under contract, and has yet to officially opt out of his current deal to become an unrestricted free agent on July 1, Howard revealed (via Jackie MacMullan of ESPN) why he was unhappy throughout most of last season.
The entire interview is well worth a read, but this specific anecdote stands out:
Howard shot a career-high 62 percent from the floor this season, but averaged the fewest number of shots since he was a rookie. The 30-year-old's defense wasn't quite as great as it's previously been, but he played hard, maintained his efficiency and did work on the glass.
It's understandable for a one-time superstar in the twilight of his prime (in possibly the final season of his contract) to question his reduced role, especially when it doesn't even lead to winning basketball. The Rockets weren't wrong to lessen Howard's post touches, but repeatedly ignoring a big guy who fights for position and is deep enough to draw a foul, at the very least, is problematic.
Dwight Howard low key underrated in the post. He's just so dominant. Keem and Shaq never did this. pic.twitter.com/wvlES79OSE

— Per Sources Sports (@PerSources14) April 28, 2016
As if it weren't clear already, this interview is the strongest sign to date that Howard's days with the Rockets are most likely over.
.@jasonterry31 confirms Rockets players knew Daryl Morey told Dwight Howard he wouldn't be as involved this season.https://t.co/8cXFLa7Qta

— Herd w/Colin Cowherd (@TheHerd) May 19, 2016