Dunc'd On Podcast: Time for Orlando Magic to panic?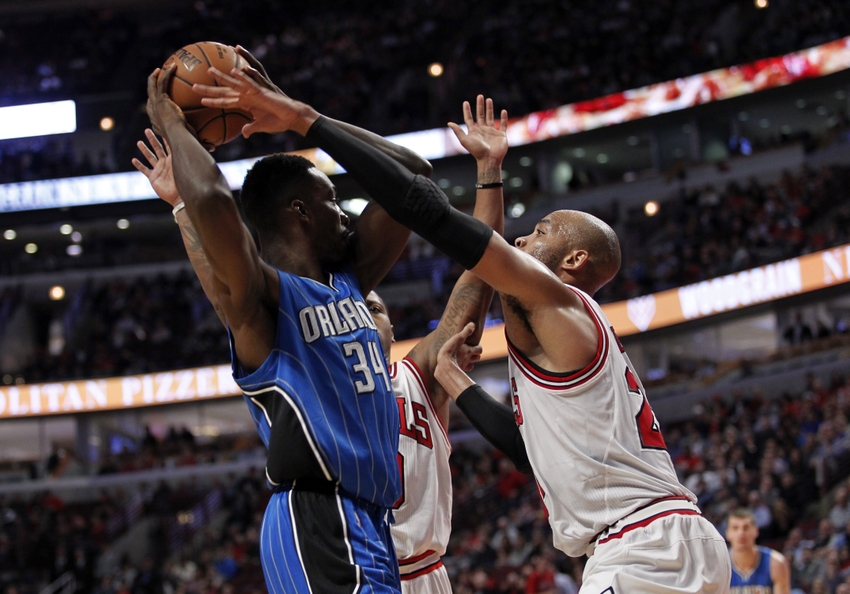 The Orlando Magic are eight games into the season and struggling to form their identity. Is it time to panic yet? Dunc'd On Basketball Podcast explores.
The Orlando Magic entered the season wanting to have a top 10 defense and use that as the anchor to a Playoff run. They added big men in Serge Ibaka and Bismack Biyombo to shore up the rim protection. They moved Aaron Gordon to the 3 in part to take advantage of his defensive chops and ability. The team pursued veterans to get more stability.
Through eight games, it is hard to say any goal the Magic were trying to accomplish has been achieved. The Magic are 29th in the league in defensive rating, have given up tons of points in the paint and are asking questions about their defensive fit together.
There is still a lot of hard work ahead for Frank Vogel and his team. And through eight games, the signs have not always been encouraging.
Stats are not settled yet. Neither is identity. Teams like the Magic are still learning how to play and work together. But at some point they have to come together.
And considering the Magic's offense is also near the bottom of the league, that is more a symbol of a team likely headed to the Lottery rather than one going to the Playoffs.
Through the first two weeks of the season, all the questions about the Magic have yet to receive anything near an affirmative answer in the Magic's favor.
It is just eight games. The Magic are 3-5 and nowhere near out of the Playoff race. But there is already talk of changing the starting lineup and adjusting some things to make this roster fit.
There is still a sense of guarded optimism and calm about the Magic as they are not quite ready to panic.
Neither are the crew over at Dunc'd On Basketball Podcast. Nate Duncan and Danny Leroux discussed the Magic and where they are at in their season earlier this week (recorded before Wednesday's game). They asked whether the Magic are ready to panic:
Indeed, as you can tell from my reaction on Locked On Magic today, their analysis is spot on. The Magic's defense has not come around and their bet that a top-10 defense would lead them to the Playoffs has not quite come to fruition. Orlando is going nowhere until their defense shapes up.
But also of concern is how the Magic are getting beat. Teams are trouncing them in games. Their wins are not incredibly impressive (at least by opponent, there are positives in the way they had to gut those games out) and the losses have been devastating.
The Magic have trailed by at least eight points in every game this season. They have trailed by 30 points in three games. Those are not good signs and definitely should create some urgency to improve.
There are still also the questions about positions the Magic have not quite answered. Reviews of Aaron Gordon at the 3 are mixed at best. And just about everyone agrees he is a 4 on offense at least. The center triumvirate of Nikola Vucevic, Bismack Biyombo and Serge Ibaka has not quite clicked largely because of the team's defensive struggles.
It is still very early in the season though. Very very early. And there is plenty of time to right the ship.
The hope is the Magic do not cost themselves too much while figuring these things out. There is definite urgency this season to make the Playoffs. Continued struggles could lead to changes sooner rather than later.
It is not time to panic yet. It is far too early and there are still little flashes and signs things can work out. But it does need to become more consistent sooner rather than later.
You can listen to the full podcast here as they discuss other teams and their state after a few weeks of the season.
Be sure to follow the Dunc'd On Podcast on BlogTalkRadio and iTunes. It is a fantastic podcast and I highly suggest the listen.
Be sure also to follow Locked On Magic on iTunes, AudioBoom, Stitcher and TuneIn Radio.
More from Orlando Magic Daily
This article originally appeared on