Draymond Green saves Warriors from Hawks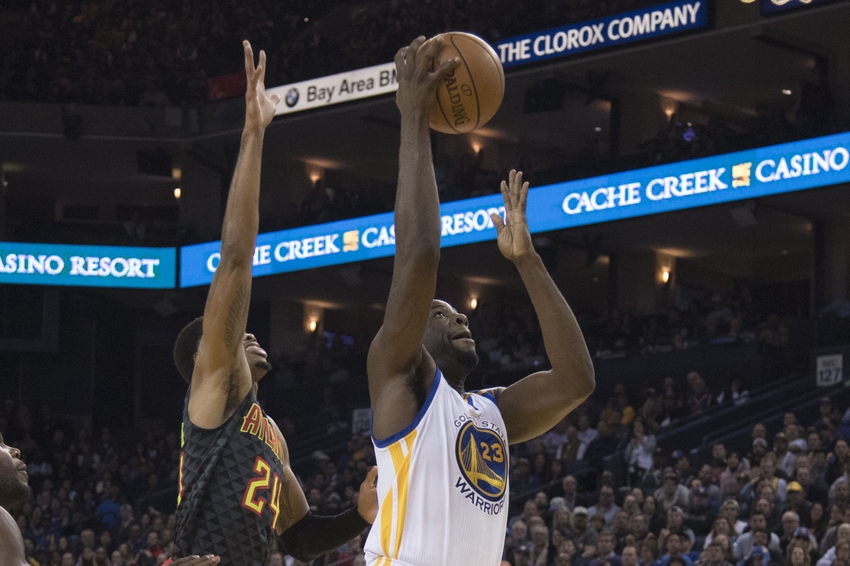 Draymond Green came through when the Golden State Warriors needed him most against the Atlanta Hawks.

100

105
If you weren't on board with Draymond Green winning the Defensive Player of the Year already, then you better hop on now. With the Warriors not playing their best ball against a tough Hawks team on Monday night, Green provided the clutch moments his team needed defensively to win this game late.
It's funny to think that Green was listed as questionable earlier in the game. From the get go, it was clear the Hawks were going to give the Warriors more than they could handle in this one. Had the Hawks not played last night, they might have ran away with this one earlier.
Dennis Schroder arguably had his best game as a pro for the Hawks. Stephen Curry consistently had no answer for him on the defensive end of the ball, as Schroder cut his way to the hoop. The Hawks would go into the half with a three-point lead.
Kevin Durant had a nice night with  and Thompson was about par for the course. Ian Clark flexed his muscles however with huge shot after huge shot early. His emergence as a big bench player for the Warriors was big with this one, including a buzzer-beating three at one point.
As the game wound on Schroder would try to close the gap late in the fourth. That's when Green got him twice with two terrific defensive plays, including a monster block that he knocked right off of Schroder. The Hawks' guard would finish with 24 points. This was one of those wins the Warriors needed to gut out in a close game and Green really put the emphasis on the win. With the win, the Warriors are on pace for 73 wins yet again.
This article originally appeared on