Draymond Green on Cleveland: "I want to annihilate them"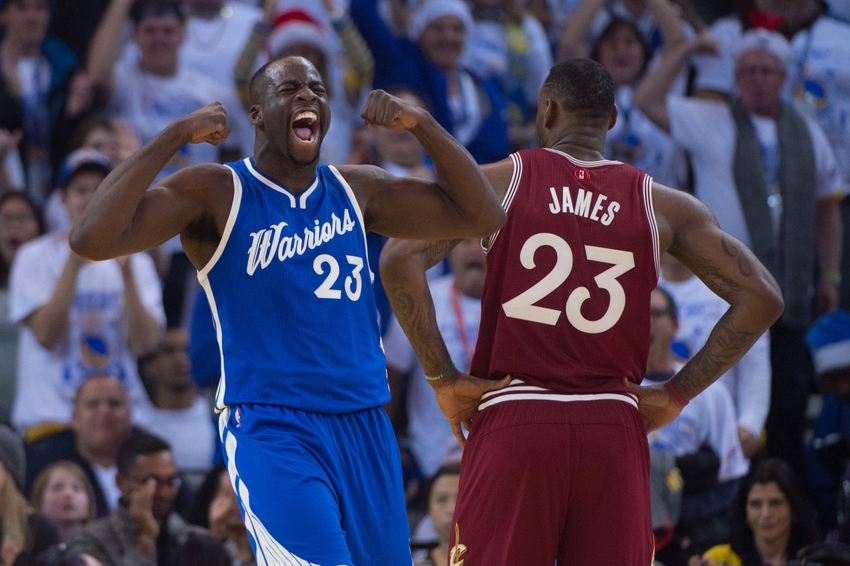 Draymond Green said that he wants to "annihilate" the Cleveland Cavaliers if the two teams meet again in the NBA Finals.
Draymond Green is not afraid to speak his mind. After the Golden State Warriors won the 2015 NBA championship, he channeled his inner-E-40 and said the Cleveland Cavaliers "suck." He says what he wants when he wants.
When Golden State was just one more win away from securing their second consecutive NBA title,  Green was suspended for Game 5. Whether or not he actually deserved it, he, at minimum, put the league in a position to do so. His altercation with LeBron James was enough to earn him another flagrant foul point and was not available in the fifth game.
Then it all fell apart. Green returned in Game 6, but it didn't matter. In Game 7, at home, he was an absolute monster in the first half, but Green and the rest of the Warriors fell apart down the stretch. The league's most potent offense couldn't score the ball.
The Warriors became the first team to lose in the Finals after building a 3-1 lead They couldn't cap off the greatest single-season in professional sports history with a title. They were sent into the offseason embarrassed and with a lot of questions.
Golden State answered those questions with Kevin Durant and added the former MVP to their All-NBA core. Immediately, the team became the favorite to win the 2017 championship. With Durant and Steph Curry, the Warriors are headed towards a third consecutive matchup with James and the Cavaliers.
Green knows this. In an interview with David Aldridge, he talked about his desires and, specifically, who he wants to beat.
…if Cleveland comes out of the East, I want to destroy Cleveland. No ifs, ands and buts about it. But I also know that there's steps to get to that point. And if and when we get to that point, I want to annihilate them.
Cleveland is unrivaled in the Eastern Conference. The Toronto Raptors have good players and the Boston Celtics re-tooled, but they still do not have the assets to dethrone the King. James will cruise to a third straight NBA Finals as long as one of Kyrie Irving or Kevin Love stays healthy.
The Warriors' journey is more difficult. The Los Angeles Clippers look stronger than ever. The San Antonio Spurs already walloped Golden State. From top to bottom, there's so much talent in the Western Conference.
Despite this, the Warriors are the favorites and should make another trip to the Finals. They should run into the Cavaliers once again. This rivalry is growing into something bigger than just wanting to beat another basketball team.
Taking everything that has transpired over the last two years, there's a genuine hostility brewing. And, as fans, this is going to be really fun to watch.
More from Blue Man Hoop
This article originally appeared on