Draymond Green has finger on pulse of Warriors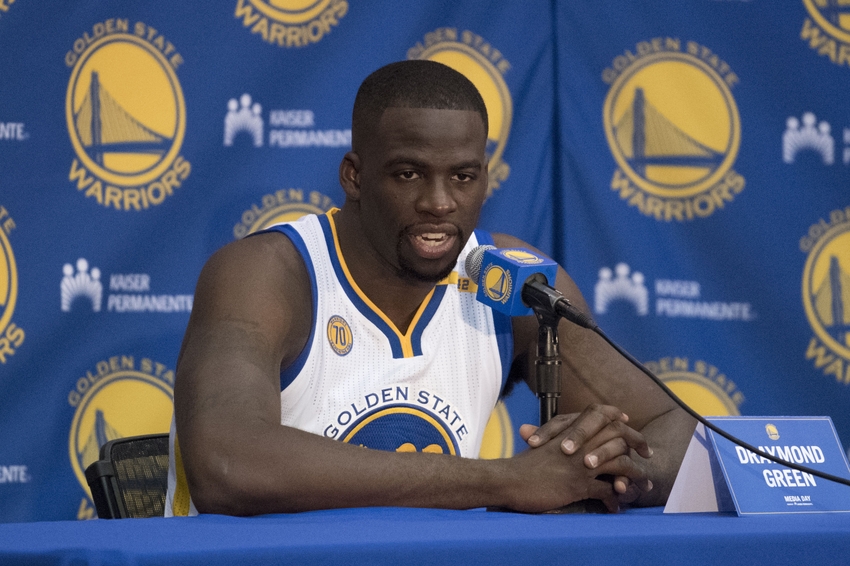 Draymond Green's comments about chasing wins provided insight into the team's mentality about the upcoming season.
The Golden State Warriors have begun training camp and are preparing for the preseason. One of the biggest takeaways from Warriors Media Day, was Draymond Green talking about not wanting to chase history again and win too many games. While it's a weird thing to say, it made a ton of sense.
This is a team that lost focus of the prize in their pursuit of history. While they have gotten even better with the addition of Kevin Durant, the focus should be on titles and not chasing an insane amount of wins. By the time the playoffs roll around, those regular season wins only matter for seeding.
Now, Green is just one person with one opinion, but his feelings on chasing wins provides a tremendous amount of insight. Last season, while quite the ride was a one-time deal. Steve Kerr isn't going to let his guys break their backs chasing history.
He's going to maximize rest time and make sure that his guys are best prepared for the postseason. Now, it's going to take a bit of an adjustment incorporating another superstar, but by the time the calendar turns, this team should be in full gear and firing on all cylinders.
They're going to rack up plenty of wins this season, but they don't need the burden of trying to make history again. The only history that they need to focus on is winning another championship and that's what Green understands.
This article originally appeared on