The Draymond Green kicking controversy continued through Game 5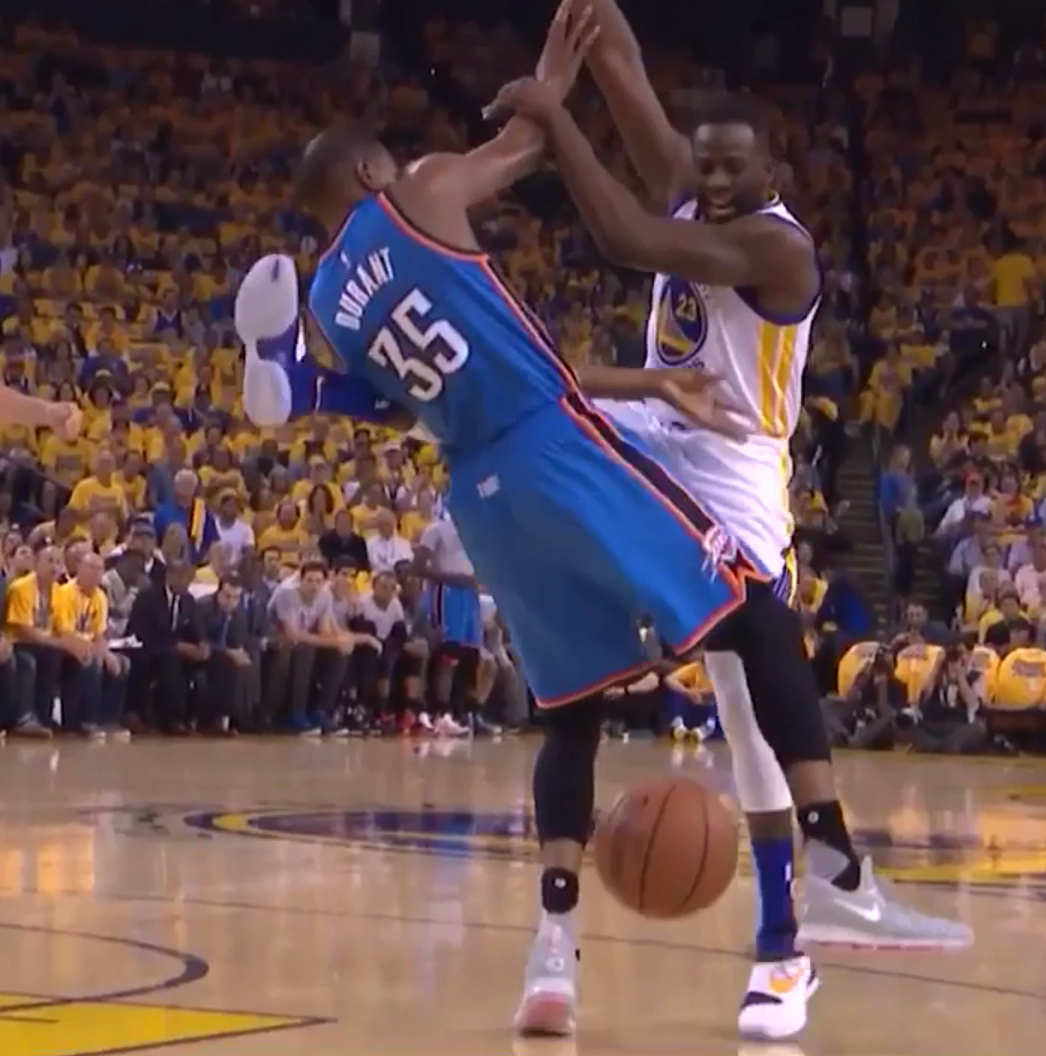 With their backs firmly against the wall, the defending champion Golden State Warriors survived to see another day — defeating the Oklahoma City Thunder on Thursday night by a score of 120-111.
While the main story, as always, was the game itself, the game within the game — Draymond Green's controversial "leg flailing" — reared its head once again during Game 5.
Not just once …
But twice …
I'm not a martial arts expert, but I imagine Mr. Miyagi would be very impressed with this form.
Anyway, neither play was officiated as a foul, and if Thursday night's game is any indication — you better believe this isn't the last we're going to experience this disputatious act.