Draymond Green Deserves To Be In DPOY Discussion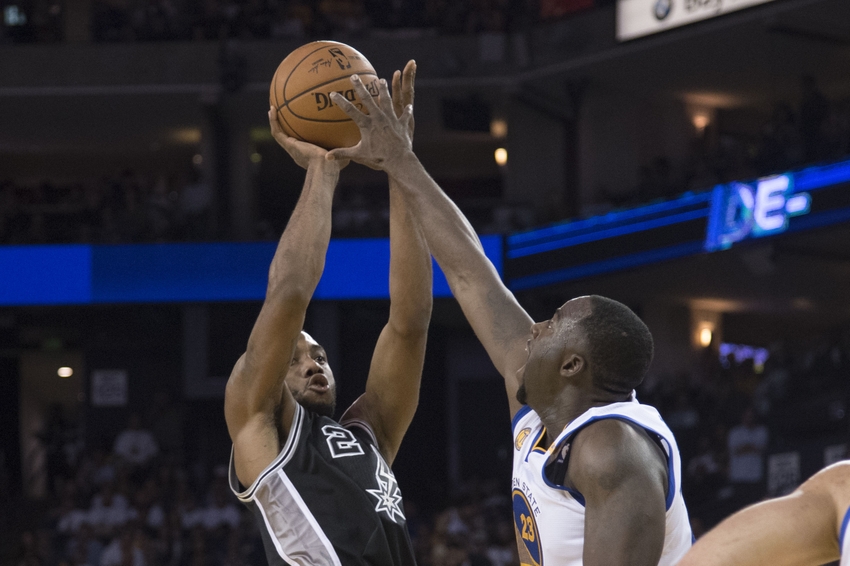 We all know the Golden State Warriors can score in bunches, but can Draymond Green be the defensive anchor that the Dubs need for yet another championship run?
The Golden State Warriors are known for their high-octane offense with top-tier players like Kevin Durant, Stephen Curry and Klay Thompson. However, offense can really only get you so far.
Like the old saying "defense wins championships" goes, the Warriors have relied on sheer scoring sprees to win games.
The Dubs are averaging 116.8 points per game (best in NBA) while sacrificing 108.6 points per game (fifth-worst in NBA) so a defensive leader needs to step up.
That's where Draymond Green steps in. Green said earlier this week that he has locked in on the defensive end and wants to be the "go-to" for stops when the Warriors need it.
"I think I've been incredible defensively this year. It's one of the things that I really locked in on; I focused in on. I'm so locked in on that end of the basketball (court) right now. It's fun. And I think part of the reason I'm so locked in on it is because of everybody talking about what we can't do on that end and how we'll struggle on that end — just all the doubt on that end from everyone — it just has me at another place mentally." (cbssports.com)
Green is currently 11th in blocks per game (1.71) behind the likes of Anthony Davis (2.92), Hassan Whiteside (2.69) and Myles Turner (2.36).
This has never been a strong suit in his game, averaging only one block per game during his five-year career. It's what Green offers in one-on-one situations that makes him a defensive stopper from the point guard to center positions.
Green is holding his opponents to 40.6 percent shooting in one-on-one situations. Going in to games against the Warriors, opponents are shooting 44.9 percent. Green is attributing to a 4.3 percent difference just by himself. (nba.com)
Opponents are getting off shots against Green, also. On average, Green sees his man shoot 16.8 shots per game, which is the most in the NBA. Boston Celtics center Al Horford is next on the list, seeing 16.0 shots per game.
The Milwaukee Bucks decided to test the Defensive Player of the Year hopeful on Saturday.
An inbounds play from the sideline was attempted through Giannis Antetokounmpo, who was being guarded by Green. Green deflected the inbounds pass with 10 seconds remaining, leading to a turnover from the Bucks and, ultimately, a win for the Dubs.
"I think that's disrespectful to me. I take that as disrespect. Don't go at me for game." (cbssports.com)
Green has finished second in the DPOY race in back-to-back seasons behind Kawhi Leonard of the San Antonio Spurs.
This could be the year for Green as the Warriors won't look to him to put up big numbers on the offensive end. He has been the anchor that the Warriors have needed through the first 14 games of the season, but the season is still young.
This article originally appeared on