Drake surprises Ayesha Curry at book signing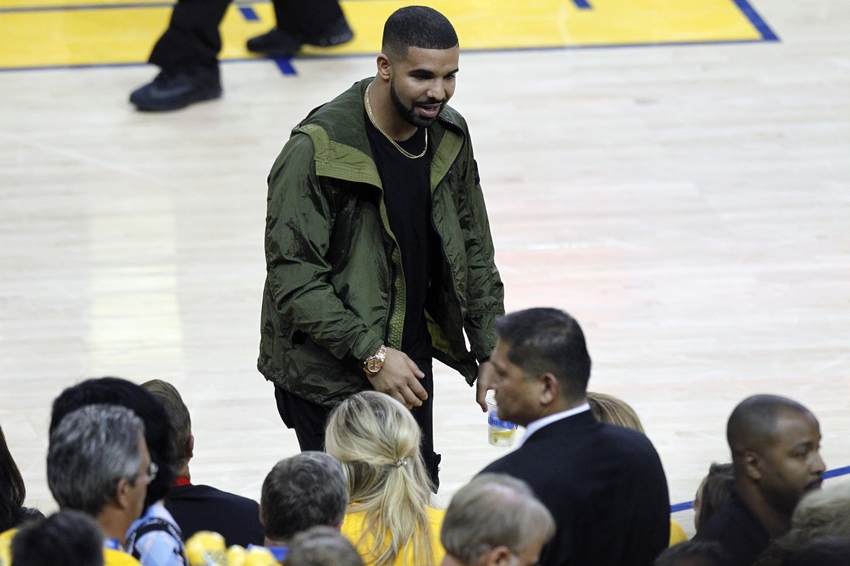 Ayesha Curry, author of "The Seasoned Life," was surprised by Drake at her book signing in Toronto.
Ayesha Curry is currently on her book tour. She recently released her first cookbook, The Seasoned Life, and is traveling across North America meeting with excited fans. She made a stop in her hometown of Toronto.
Curry was doing her normal meet-and-greet with fans when a pretty well-known one came up to her. Superstar rapper Drake, a Toronto native, stopped by and paid her a visit with his own copy of her book. She was at Indigo Bay & Bloor, a bookstore in Toronto.
The two stars have several connections and an admiration for good food is probably one of them.
When the book hit shelves, the Views rapper posted a picture on Instagram showing his support for Curry.
Drake is friends with the Curry's. One of the members of Drake's crew, "OVO Mark," is actually Ayesha's cousin. So the connections are all there.
In his song "0 to 100," Drake gives a shout out to Steph Curry and "Chef Curry with the pot." While Steph does cook defenders not the court, the rightful owner of that nickname is Ayesha. She does the real cooking. Drake also mentioned Ayesha in his verse on YG's "Why You Always Hatin'."
Drake and Steph have established themselves at the top of their respective fields. Now with her first book and her show airing in less than a week, Ayesha's on her way to the top too.
More from Blue Man Hoop
This article originally appeared on